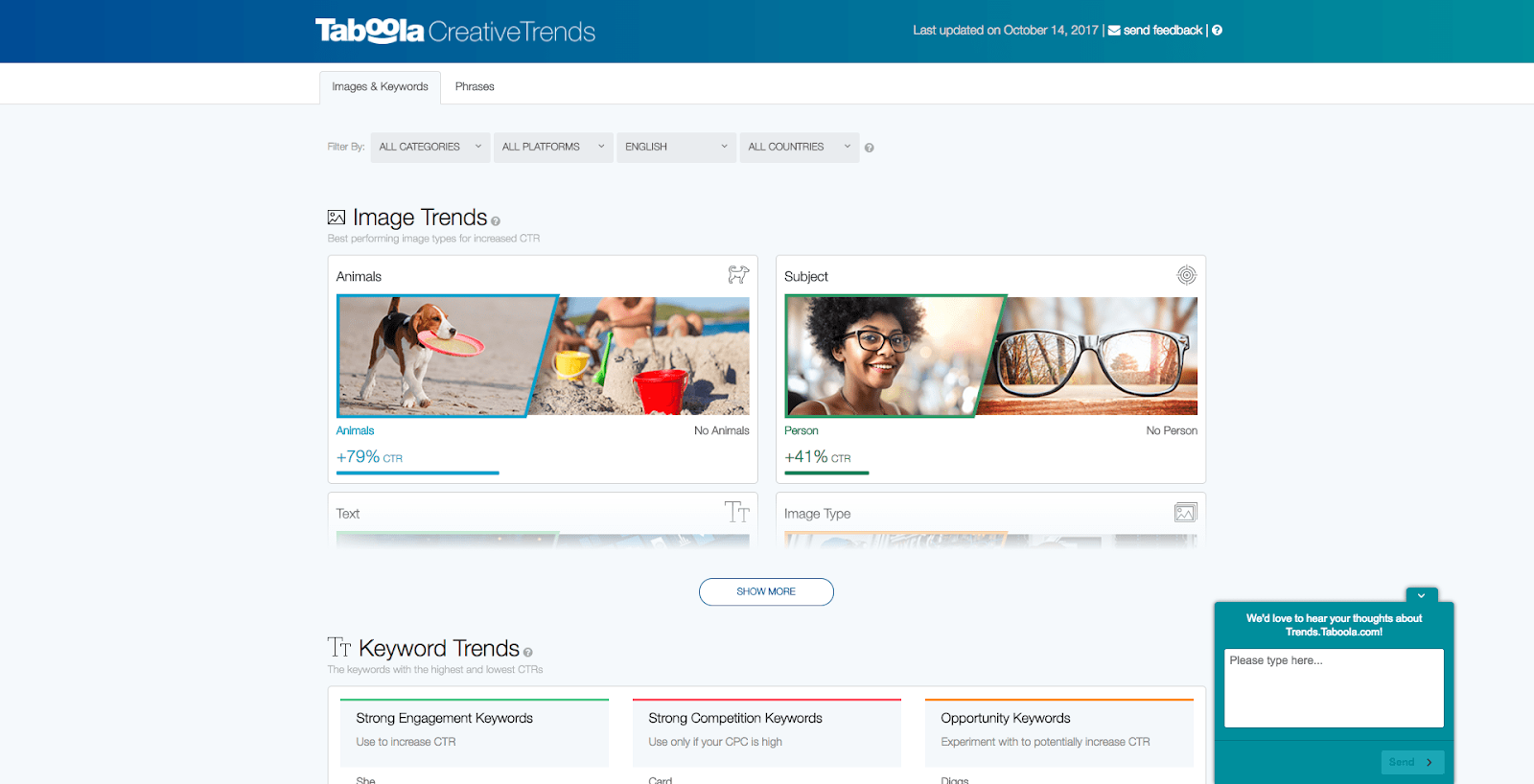 Learn about the seven mistakes you're probably making with your native ads on Taboola, and what you should be doing instead.
When you created your first Taboola ad, you were probably excited about the idea of reaching more customers, increasing your click-through rate (CTR) and, of course, your return on investment (ROI). But for some reason, your Taboola ads aren't doing as well as you'd expected.
Native advertising can be tricky—after all, Taboola doesn't write the ads for you; it's merely the platform that places your ad on publishers' sites, where hopefully interested people will click on them.
So it's up to you to figure out what you're doing wrong.
Not to worry—we're here to help you out with that. Read on to learn about the seven most common mistakes we see people make with Taboola ads.
1. Aiming off-target
This relates to targeting the right type of audience for your ad. Not everything is going to appeal to everyone. Taboola has targeting options so that you can place ads according to location, income, wi-fi connection, time of day, etc. If you're selling ski vacations, you should know that skiing is a favorite hobby of high-income people. Placing your ads on financial websites is a good way to reach this demographic, since crunchbase.com and Nasdaq have a higher percentage of readers making over $150,000 a year. Reaching people on MSN is a big advantage of Taboola, but make it a point to target other sites that appeal to your demographic as well.
It's common for native advertising to target audiences in their leisure time. Therefore, creating native advertising for mobile devices—not laptops—is crucial, since laptops are used mostly during work hours. Trust us: The increased CTR will be worth it.
2. Neglecting your CTA
Native advertising is supposed to resemble the content around it—that's what leads to maximum engagement. But once you've gotten your consumer engaged with your ad, you need a call to action (CTA) to nudge them into taking that final step. What will they be missing out on if they don't click? Your entire ad exists to lead people to the CTA, so don't forget about it.
3. Having too few site-tracking tags (or too many)
Site-tracking tags let you optimize your data and understand how your consumer behaves after they click. Collecting visitor behavior information will enable you to tweak your campaign so that you get a higher click rate at a lower cost. However, if you have too many tags, that can interfere with your data collection process. That's why it's helpful to get someone to manage site tags and data collection for you.
4. Forgetting to test—and retest
Reaching your audience is hard. The average person sees between 4,000 and 10,000 ads a day, every day. A common mistake in advertising with Taboola—or indeed, with any platform—is developing a campaign and then just sticking with it. Instead, it's critical that you test and retest how many people engage with an ad, a headline, or with your content. You can test one particular headline with content, and then test all the variations of headlines plus content to see which combination sees the highest engagement.
5. Not sticking to a schedule
Taboola ads let you target certain days of the week or specific times of day. If you're trying to market a sleep aid, you don't want your campaign to run at 10:00 a.m. A better time would be around midnight, when insomniacs are getting frustrated with their lack of sleep.
Similarly, if you're trying to draw attention to weekend activities, schedule your ads for Fridays and Saturdays. This can be tricky, though, so be sure and test your results to see what works best.
6. Not blocking publishers
You can block your native ads from appearing on certain websites with Taboola. For example, if you're trying to sell a new financial algorithm, you can probably safely block E! News and TMZ without losing any clicks. You can narrow down your audience this way, so you get more interested people looking at your ads. This will decrease your cost per click (CPC) and you'll get more for your money. Blocking irrelevant and unsuitable publishers can help with niche marketing.
7. Underestimating the importance of an image
You need the perfect image for your ad: one that's connected to your content. It helps if your image features a person that reflects your target audience. If your ad is targeting 20-something millennials, you'll have more luck getting readers to click on an image featuring—you got it—a 20-something millennial. Readers will subconsciously identify with the image.
Use Brax to get the most out of your Taboola ads
It's time to stop making the same mistakes again and again. See for yourself how Brax's campaign management tools can help you squeeze the most value from your Taboola ads. Sign up for a free 15-day trial.