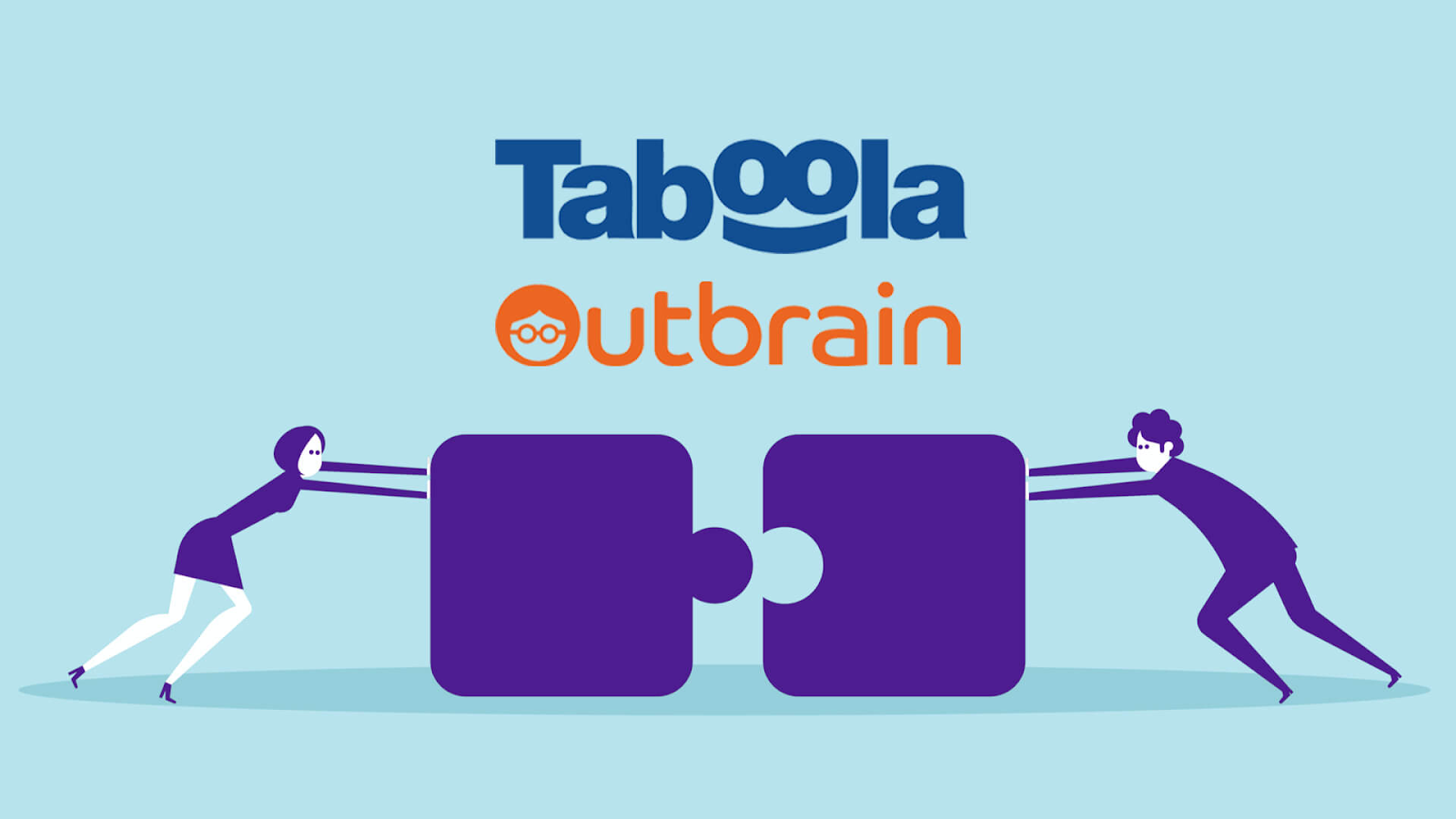 With more similarities than differences, any Taboola vs. Outbrain comparison will come down to fine margins and, more often than not, consumer preferences.
Following a failed merger, Taboola and Outbrain are set to remain competitors. But which one should you use to improve the performance of your native ad campaigns?
Corporate history is littered with unsuccessful mergers and failed acquisitions. Combining two industry heavyweights under one roof is a fraught process, with the potential to damage both brands in the process. From AOL Time Warner to Sprint Nextel, tech firms have been particularly prone to diminishing returns after pooling their resources.
On the heels of a year of unprecedented economic and political instability, Taboola and Outbrain recently abandoned plans for a merger. Both companies had internal reservations about the deal they announced in autumn 2019, even though the combined company would have held 80% of the UK content recommendation market and dominated the American market. As a result of this failed merger, Taboola and Outbrain are still competitors, begging the question: which is your best bet for native ad campaigns?
Offering similar services and comparable pricing, any Taboola vs. Outbrain choice may hinge on which partner sites are most likely to be used by your potential customers.
More similarities than differences
Any Taboola vs. Outbrain comparison should start by acknowledging their many similarities. Ironically, it was this crossover that underpinned the original merger proposals. Both platforms offer support for multiple campaigns, with a variety of retargeting solutions and campaign story sequencing. Both are easy to use, both cover a large array of partner websites, and both offer more cost-effective ad campaigns than conventional social media or search engine advertising.
It's also worth noting that Taboola and Outbrain can be undermined by end user mistakes. The absence of a landing page or A/B testing will cause problems on any native ad platform, as will failing to use tracing tags or publishing inappropriate content that violates policy guidelines.
Drawing a distinction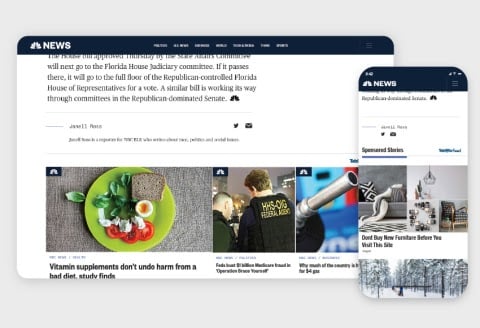 Source: Taboola
As we mentioned, comparing Taboola vs. Outbrain will bring up a lot of similarities. But there are some differences. Here are the key distinctions that might make one platform better suited to your needs than the other:
Partner platforms
Taboola and Outbrain have different networks of partner organizations displaying native content. Describing itself as "the web's largest content network," Taboola's 22,000 website partners include MSN, Fox, Business Insider, NBC News, and CBS News. There's a decidedly American slant to the companies Taboola cites as its leading publisher sites, whereas Outbrain's flagship partners have a more international flavor. It has established partnerships with El Mundo, Spiegel Online, and the BBC, alongside American staples like CNN, Time, and Condé Nast.
Campaign cost
Taboola recommends lower minimum daily budgets—$50 versus $250 for Outbrain, while its minimum CPC (cost per click) is just $0.01 compared to Outbrain's $0.03. However, such low CPC values are unlikely to generate significant traffic, and it'll almost certainly be necessary to increase ad spend as campaigns develop. Taboola is arguably the more cost-effective option, and it's possible to adjust CPC bids by site, or block individual sites from a campaign to ensure every cent is spent effectively. We'd recommend a budget of at least $500 on either platform to test their performance.
Platform-specific drawbacks
We recently explained how drawbacks of Taboola include delays in obtaining data and the absence of a self-serve whitelist of publishers. We also discussed how its clunky and poorly organized UI (user interface) made everything from ad creation to campaign optimization harder than it needed to be.
Outbrain also lacks a self-serve whitelist, and our recent guide to Outbrain discussed the historic challenges of getting creatives and landing pages approved. This has become easier in recent months, but you may need account management assistance for high-volume campaigns.
Healthy competition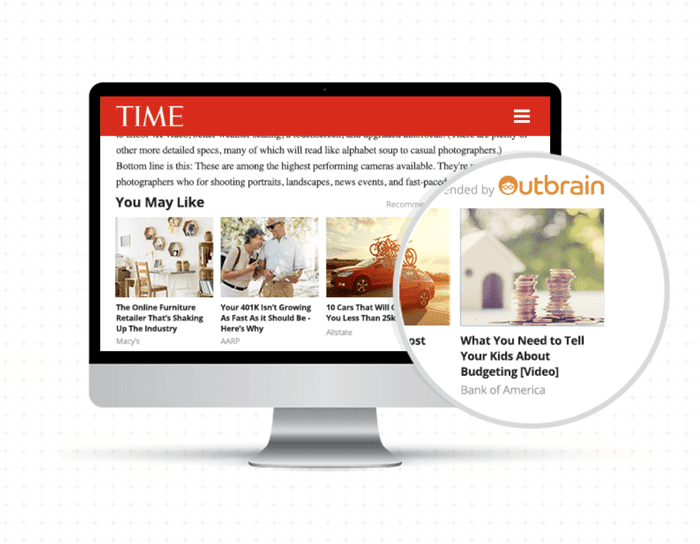 Source: Outbrain
We recently profiled some of the other native advertising platforms in today's native market, including Revcontent and Content.ad. Yet the Taboola vs. Outbrain debate continues to dominate this industry, and the recent collapse of merger talks means advertisers still face a wider choice of native advertising platforms rather than one dominant provider would have offered.
Of the two brands, Outbrain is generally perceived to have the simpler UI. It'll be relatively intuitive to people who've previously set up native ad campaigns on other platforms, especially Facebook. However, Taboola is the larger of these organizations, and it's hard to look past the presence of 22,000 partner websites.
Whatever your pick, Brax makes it simple
Choosing between these two companies is a matter of personal preference, and Taboola and Outbrain both have a lot of merit. Brax can help you manage and monitor campaigns on both platforms—and others—through our simple user-friendly interface. You can find out more by downloading our free Native Ads Starter Pack, or getting in touch with us for more information.