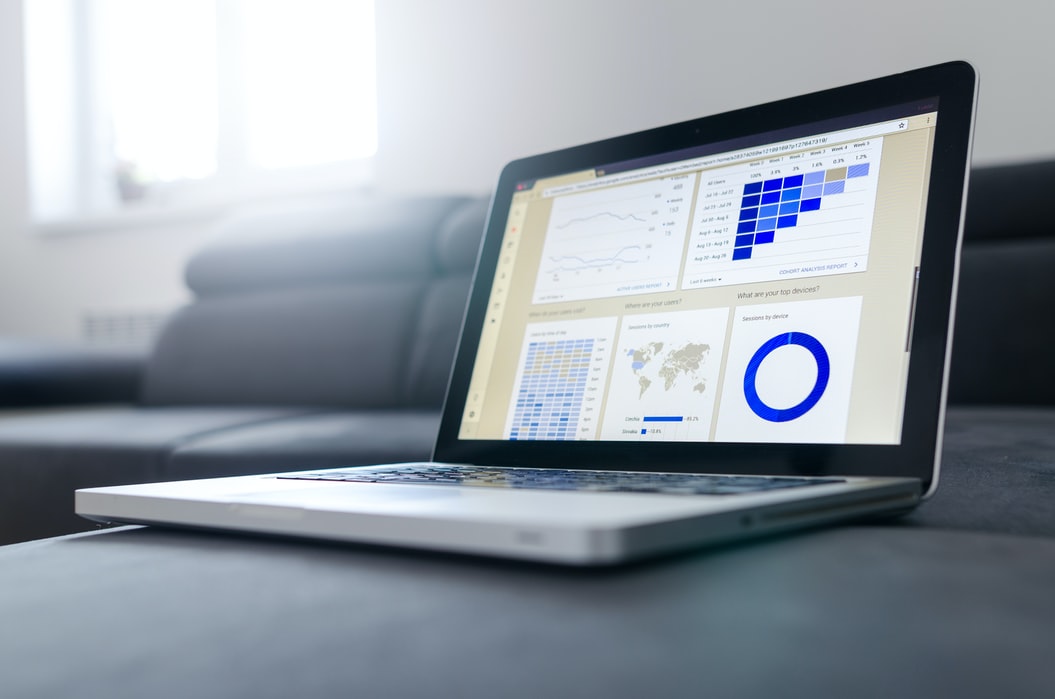 Learn about the best tools to help you promote your content at scale and give you the best ROI on your content marketing strategy.
For advertisers trying to get new users onto their platforms, content marketing is a constant process of promoting content across various channels.
With WordPress alone responsible for over 70 million new pieces of content published every month, it's getting harder and harder to get your content to stand out from the crowd.

On top of creating content that caters to your ideal audience, one of the most important content promotion strategies is to get your content on platforms and websites where your users already are.

This could include publishing your content on your website's blog, social media platforms, and email newsletters, as well as utilizing native advertising. In addition to these, you can also distribute your content to the media via press releases.
There are several tools that allow you to publish and distribute content to custom audiences for each of these channels. We're here to guide you on which content promotion tools are best to help you promote your content at scale and give you the best ROI on your content marketing strategy.
Native ad content promotion tools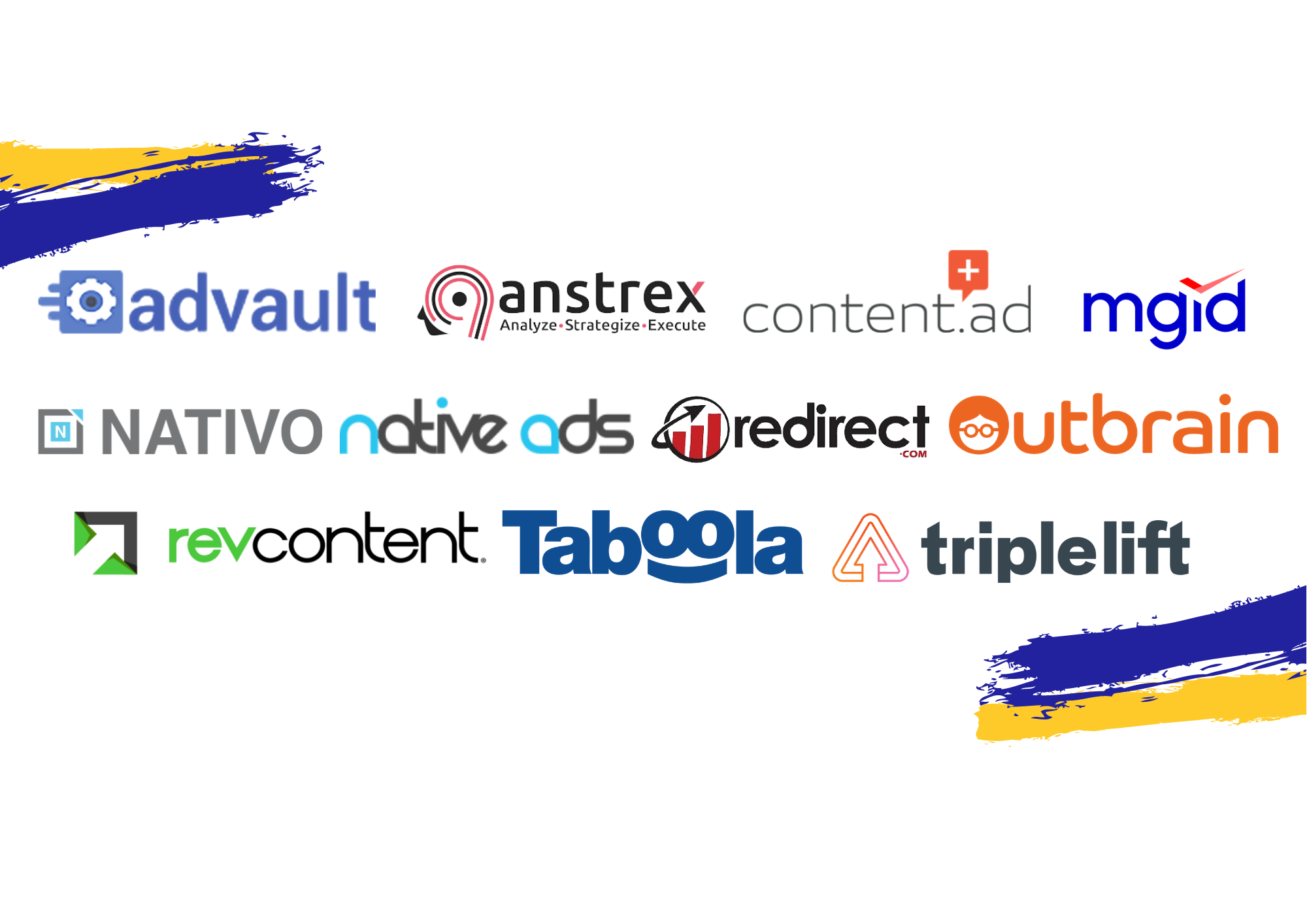 Native ads are an excellent way for advertisers to reach bigger and broader audiences with their content and are a must-have as part of your content marketing strategy in today's fast-paced market.

Native advertising is the fastest-growing part of the market, accounting for 64.8% of all display ad spend in the US, generating 20–60% higher engagement rates than traditional display banner ads.

These tools will help you find the right audiences and deliver highly engaging content to them at the right time, maximizing your ROI.
Content.ad
Content.ad has spent years building and perfecting its network of over 66,000 digital publishing partners. It's this work that has resulted in the platform delivering over 1 billion impressions a day.

With an impressive array of high-tech tools and features putting advertisers in complete control of their ads and campaigns, Content.ad spans various categories, including beauty and health, video games, electronics, and music.

As an added benefit, Brax's industry-leading software dovetails perfectly with Content.ad's platform.
Taboola
Taboola is one of the biggest content syndication platforms on the market. This platform offers users an extensive distribution network, boasting superior engagement on content.

Taboola drops your content at the end of blog posts and news articles on an extensive selection of premium publishers, giving your content exposure to huge audiences. The UI is user-friendly and intuitive, helping users set up campaigns and generate reports faster.
MGID
An excellent alternative to the tools mentioned above is MGID, which boasts 850 million unique monthly visitors and claims to give 185 billion content recommendations every month.

MGID was the first platform to offer content discovery via a unique native widget. In addition, it helps drive effective audience engagement by providing advertisers complete control over their fully responsive, adjustable, and regularly updated ad formats.
Revcontent
Revcontent has made an immense impact on the market for a relative newcomer, serving up over 100 billion recommendations every month. As a result, it's now one of the top native ad networks with a significant ad inventory.
If you're a big publisher, you can't go wrong with Revcontent; however, smaller publishers might find it challenging to get ad placements through this platform.
Outbrain
Next to Taboola, Outbrain is the most prominent content syndication platform on the market.

Outbrain promotes your content across a significant network of publishers, including Wired, Time, CNN, and Sky News.

Utilizing its proprietary Smartfeed technology, Outbrain offers a customizable, dynamic, and tailored recommendation experience, putting audience engagement at the forefront of the user experience—all of this while optimizing for your business goals.
Redirect.com
Redirect.com is an increasingly popular option within the native advertising space. This platform allows users to both buy and sell traffic with an intuitive real-time bidding system.
An easy-to-use geo-targeting system ensures all your international traffic is monetized, maximizing your revenue. You're even able to purchase email newsletter placement through Redirect.com.
TripleLift
A relative newcomer to the native advertising market, TripleLift prides itself on reinventing ad placements. Since being founded in 2012, TripleLift has built 13 unique ad formats with customizations offered by no other network in the industry.

TripleLift builds direct relationships with its publishers, offering advertisers brand-safe environments and delivering better performance. Some premium publishers include The New York Times, BuzzFeed, and eBay.
Nativo
Nativo is an excellent platform if you're looking to have your ads seamlessly integrated into the publisher's website. Each ad is optimized to match the publisher's unique look and feel, and Nativo offers a wide range of screen sizes and devices.
Nativo's own Nativo Edge technology claims to reduce page loading speed by up to eight times, maximizing the revenue potential of each impression.
Native Ads
Native Ads is unique in the sense that it can seamlessly run in conjunction with other platforms such as AdSense, which is typically used for display advertising, making it a valuable tool to use.
Advertisers are also offered a self-service functionality to run their campaigns or a managed option where one of Native Ads' experts will handle everything from setup to optimization to reporting.
Anstrex
Anstrex builds its value proposition around allowing advertisers to spy on their competitors to find winning native ad campaigns.
Anstrex covers more than 150,000 advertisers and more than 10 million ads across 27 ad networks (like Outbrain, Taboola, and others) in 80 countries. Using this, you're able to download and emulate successful campaigns utilizing your own content.
Advault
Advault is a native advertising platform with a big footprint. It boasts a repository of over 16 million ads to help you find winning content. In addition, its content discovery network is 13 strong, and it publishes in 19 countries.
Advault partnered with several native ad networks, such as Native Ads, to offer new sign-ups $2,300 in free native ad credits as an enticing incentive for new advertisers.
Social media content promotion tools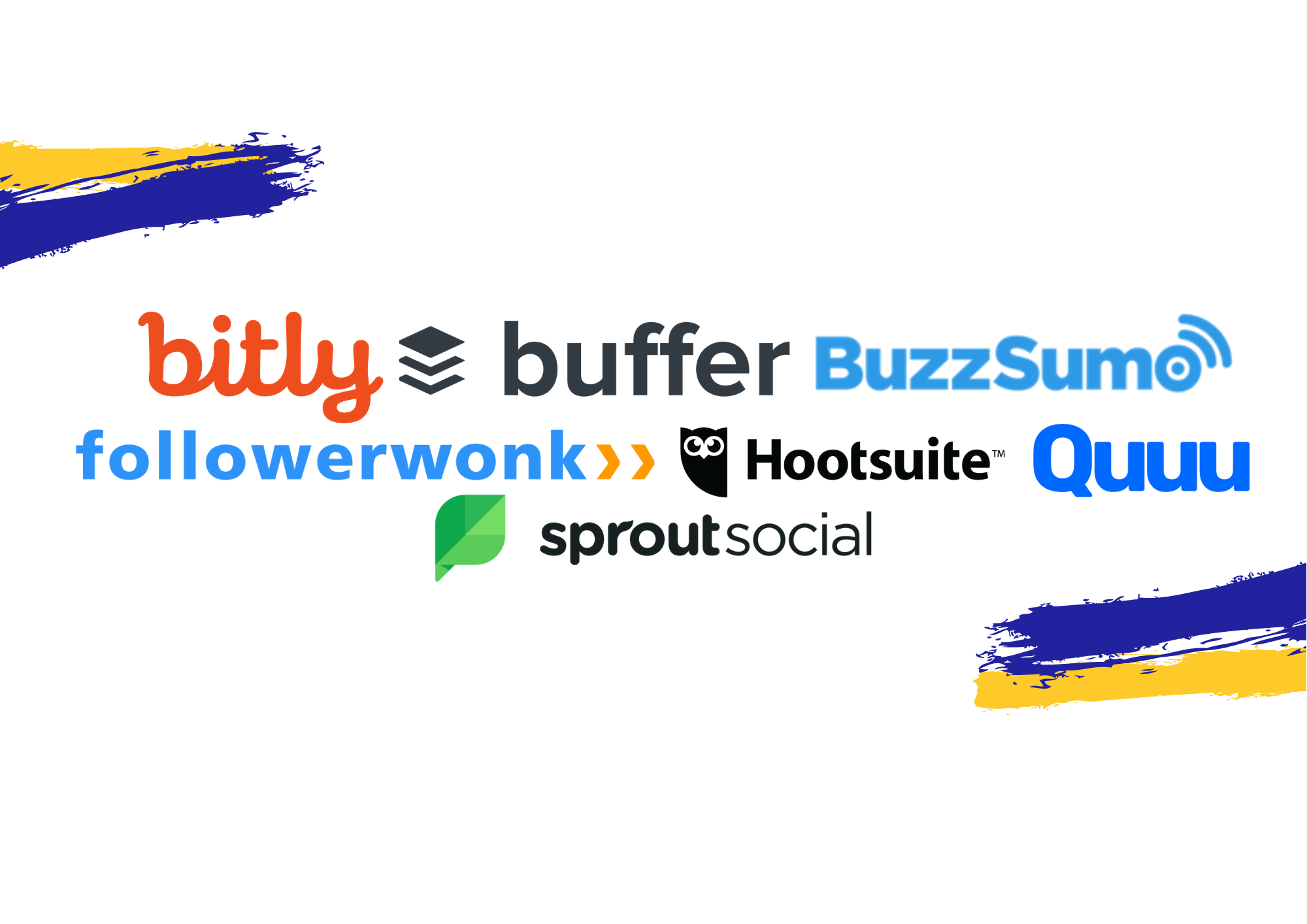 Social media has become an integral part of our everyday lives, with 53.6% of the world's population using social media in one way or another. That's 4.2 billion potential customers using social media for an average of 2 hours and 25 minutes every day.

With nearly 80% of these users relying on social media to find new products and services, using the right tools for social media is among the most crucial content promotion tactics.
Hootsuite
If you're going to be active on social media, you'll need a good management tool to promote your social content across different platforms. Hootsuite is one such tool.
Hootsuite makes social media management easy by letting you monitor, post, and manage your social media content easily from a single platform.
Sprout Social
As with any ad promotional activity online, you'll need a platform to monitor and report on campaign performance. Sprout Social makes this easy with a user-friendly platform to track all campaign promotion activities on social media.

Sprout Social also monitors your campaigns and lets you know when it's the best time to post on the different social media channels to maximize your content's impact.
Buffer
Buffer is a great all-in-one platform for small business owners to post and manage social media content.
Buffer lets you schedule your social media content ahead of time, allowing you to stay on top of your marketing calendar. You can also monitor and assess how your campaigns are performing through Buffer's intuitive reporting functionality.
BuzzSumo
BuzzSumo is a social media content discovery platform that helps content creators find the most popular content on the web and learn who is sharing that content.
This helps you in two ways: Firstly, you're able to find trending content within your industry and emulate that by creating your own. What's more, it helps you identify potential influencers within that industry. You can then potentially partner with these influencers to amplify the reach of your content.
Quuu Promote
Quuu Promote is a social media content promotion platform that uses real people to share your content. When posting on Quuu, you can select your industry to let influencers within that space see and share your content with a more engaged audience.

You can choose between manual and automatic packages, with the latter offering a hands-free content-promotion experience.
Bitly
Bitly is a link-shortening service that allows you to customize your URLs for social. In addition to shortening and customizing your links, Bitly offers a range of powerful tracking tools, allowing you a deep level of analysis on how your content is performing.
Followerwonk
Followerwonk is a handy tool for finding influencers on Twitter specifically, allowing you to easily search for keywords used in an influencer's bios and profiles. You're also able to find influencers with audience overlaps.

Followerwonk also adds powerful audience analysis tools so you can segment your audience by a variety of parameters, including location, keywords, who they follow, and more.
Email content promotion tools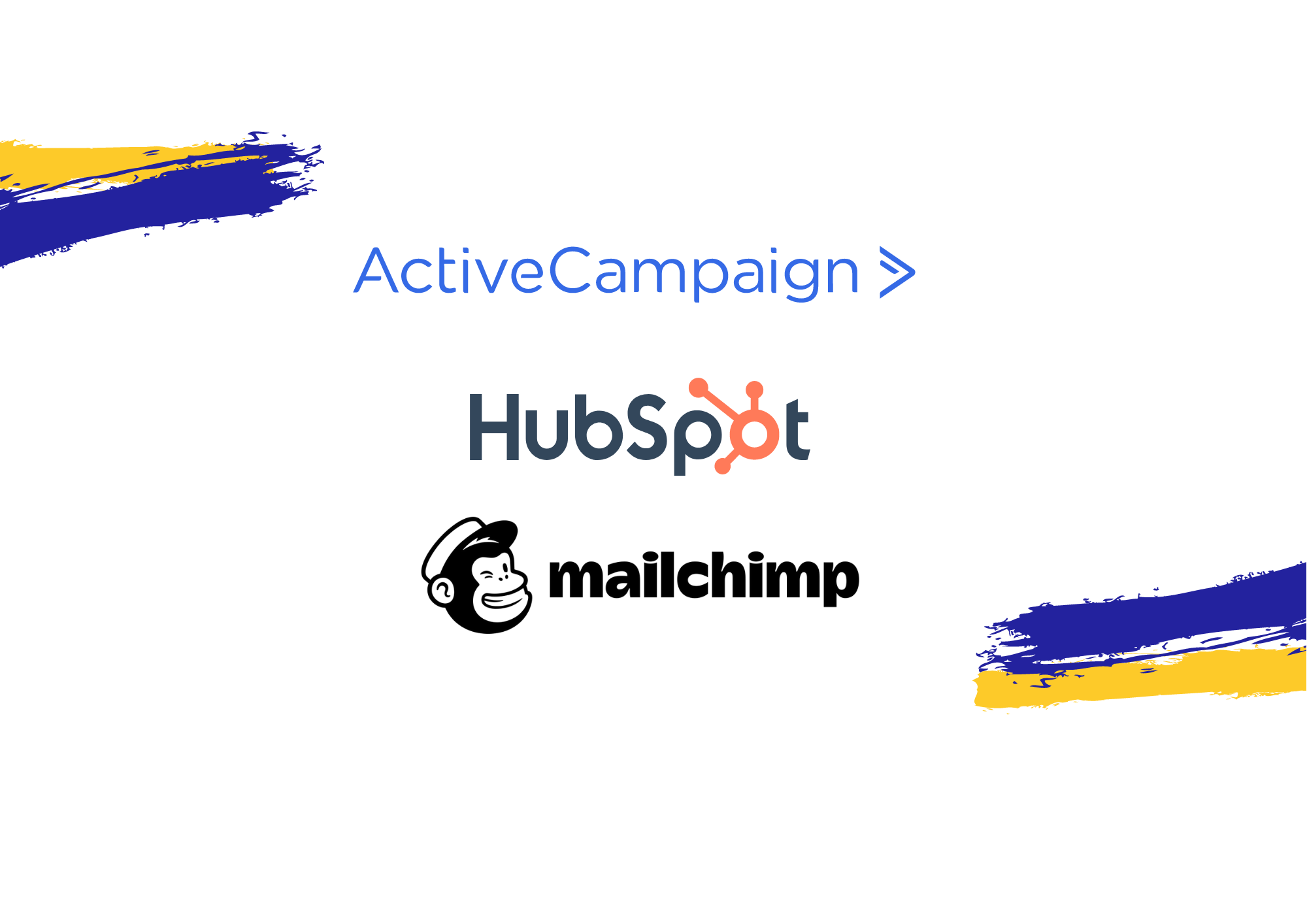 The chances are that you've collected a couple of email addresses through your sign-up process. One of the best avenues to promote your content is by sending any new content to users on your mailing lists. These tools will help you do just that.
Mailchimp
If you're just getting started with email marketing and still have relatively small mailing lists, Mailchimp is the ideal email content promotion tool for you.
This all-in-one email tool allows you to segment your mailing lists so you can send content to the right people at the right time. In addition, with its unique time zone feature, you can automatically email users at different times depending on their time zones.
Mailchimp also has an intuitive and user-friendly email creation tool to craft beautiful email templates to maximize conversion.
HubSpot
Looking for a more advanced tool to centralize all your email marketing, sales, and CRM efforts? HubSpot lets you do all this and more.
HubSpot enables you to have a central tool for all your user communication—including customer support via live chat on your website, sending sales collateral to users at different stages of the sales funnel, and monitoring what users are saying about your brand on social media.
ActiveCampaign
For more advanced email marketing campaigns with in-depth user segmentation and campaign automation, you might want to look at an email content promotion tool such as ActiveCampaign.
Brilliant automation tools give you the power to target users as they reach different milestones in your buyer journeys, while you're also able to create beautiful email templates on the platform.
Content distribution tools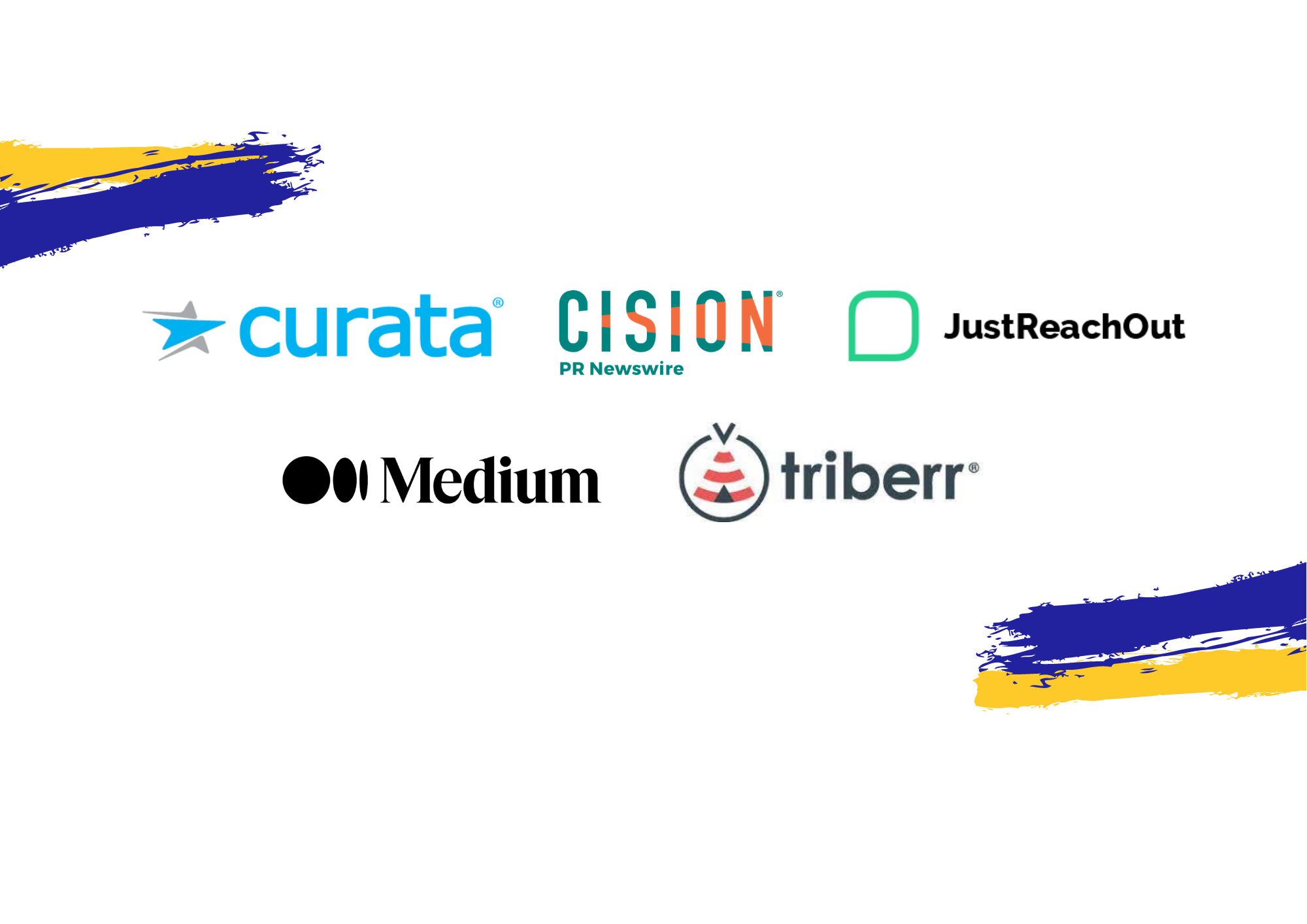 With content marketing playing such an essential role in business marketing strategies, it is important to have additional ways to distribute your value-adding content beyond posting on your blog.
With the following platforms, you can expose your content to much larger audiences and make great additions to your content promotion toolset.
Curata
Curata is mainly a content curation tool but aims to help publishers in two ways.
Through Curata's content curation software, you can find content from around the globe and publish it on your own platform or website in a single click.

This is ideal if you're looking to increase your publishing capacity without adding additional resources or workload, and feeds into the second tool, below, to help you market this content on your own platforms.


With Curata's content marketing platform, you can easily organize and manage your editorial calendar and track how each post is performing and how much revenue it's driving.
Medium
Medium is a large and well-known content publishing platform with over 60 million monthly readers. Known for its insightful audience, Medium has categories for just about every topic and niche you can think of.
Publishers can use an extensive article-tagging tool to ensure content reaches the right audience and track content performance with valuable and intuitive reader statistics.
Triberr
Triberr is a popular blogging tool used to share blog content among people with similar interests, called Tribes. Through reciprocal sharing—finding other bloggers' content and sharing to your own Tribes—you are able to amplify the reach of your content and build relationships with bloggers, influencers, and content creators in your industry.
While Triberr is all about building a community and networking, it is also helpful for finding niche influencers within your space.
JustReachOut
JustReachOut is a great PR and content amplification tool. JustReachOut gives publishers access to an extensive list of journalists, bloggers, influencers, and podcasters to pitch your content to.
JustReachOut's algorithms make it easy for you to find the right people to share with and amplify your content to the right audiences.
Their editorial team is also on hand to help you improve your pitches to attract more and better opportunities.
PR Newswire
PR Newswire is another PR and content distribution platform helping connect publishers with journalists and bloggers to share their content.
What sets PR Newswire apart is its Cision Communications Cloud technology. It gives you insight into what your audience is talking about and empowers you to create compelling content your audiences want to read.
You can then share your content across PR Newswire's content distribution network or share with the media as a press release.
Tie it all together with Brax
Your ultimate goal is to get your content in front of as many eyes as possible. We hope this list helps you find the right tools to help you promote your content in the best way for your business.
While we've tried to make this list as exhaustive as possible, the truth is that there is no shortage of tools available on the market to help you reach your content marketing goals. Before choosing one, make sure to compare each one to find the one with the right set of features at the right price for your needs.
At Brax, we're committed to helping your business drive meaningful results through cohesive and effective native advertising campaigns.
As a proud partner of Content.ad, we'd love to show you how Brax integrates seamlessly with the services on the content.ad platform.
If you're eager to give Brax a try, sign up for your free 15-day trial today and see what you're missing out on.