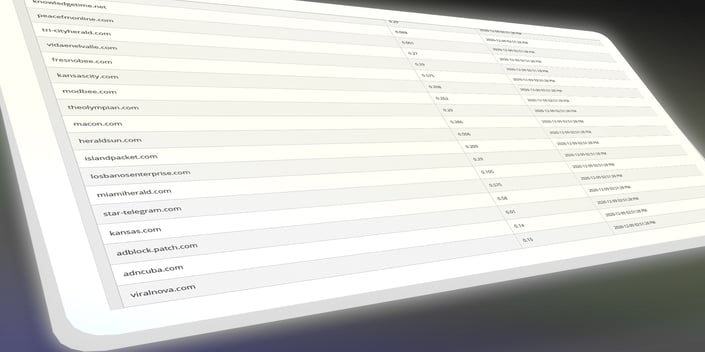 Learn how to use existing data to let your new campaigns hit the ground running!

Getting Started: What Is A Bid Template?

A bid template is a list of bid adjustments you can apply to any new or existing campaign in bulk. They're mainly used to get new campaigns optimized quickly. What many people don't know is that bid templates can also be used much like a whitelist. In this article you'll learn more about bid templates as well as how you can use them to improve the quality of your traffic, as well as take a look at some example workflows used at Brax.
Bid templates have become a key part of our marketing team. They're responsible for giving our new campaigns a running start using earned data. Without them we'd have to apply hundreds of thousands of adjustments manually. If that sounds impossible, it's because it is.
Upping Your Game With Bid Templates And Rules.
We like to start off campaigns with the lowest possible CPC. This limits traffic to the campaign without completely stopping it. Next, we apply a template of sites that have performed well for us, multiplying the bid up to what we would consider "normal" levels for those sites.

To create a new list, we select a campaign that's doing well, or import from an excel sheet. Once we have this, we can apply it to any number of campaigns all at once. In Brax, our main focus is scale, making it easy to launch 15 or 150 new campaigns at a time using this method.
Once we have sites spending at least 1.5x the CPA, we'll then look to automate site blocking. We like to set a rule that uses Google Analytics' pages per session and time on site to block underperforming publishers batches. If after 20 sessions the "pageviews per session" are 1 with a poor "time on site", it may be time to block it. Though that's pretty aggressive, and strategies vary based on your use case and target CPA.

One more thing I'd like to mention. When searching for new high performers, we use another automated system of incremental bid adjustments. But before that, we can use targeting lists to "back-up" bids as they are, in case we want to revert any adjustments later.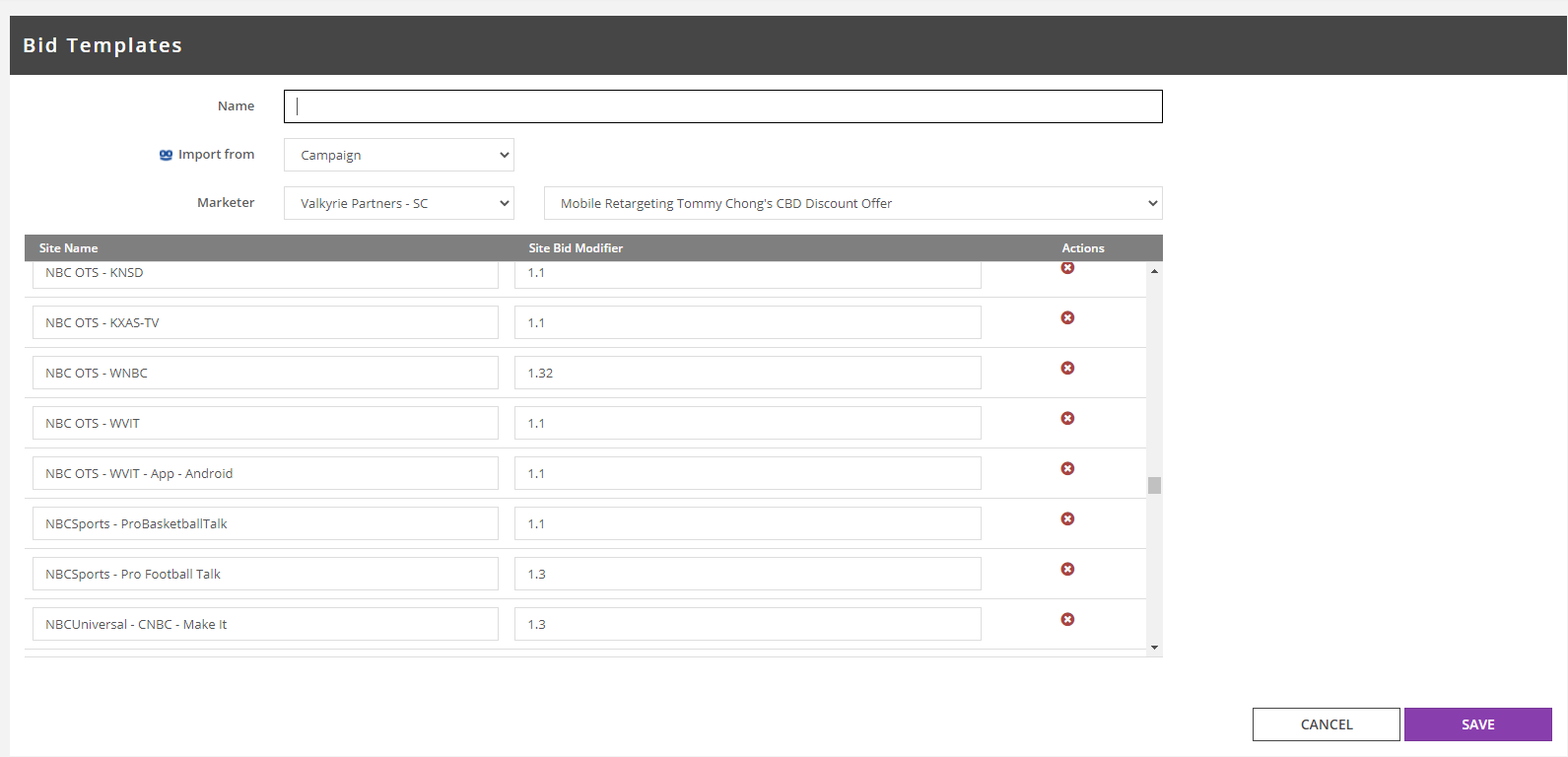 Summary
We've come a long way, from talking about bid templates in a general sense as well as their hidden use as a whitelist when platforms won't support such features. At Brax, we recognized this potential and have formatted it to work for our users. It could work for you too. Our single dashboard system means you can create, optimize, and track your native ads in one place. We offer Taboola and Revcontent integrations, along with other popular platforms such as Outbrain, Content.ad, Yahoo! Gemini, and more.
Not sure if Brax is right for you? Decide for yourself with a 15-day free trial.