If you can't advertise on social media, how do you reach your customers online? This is one of the biggest problems of companies not being allowed to market to their customers in any of the social networks available today—one such as Tommy Chong's CBD.
Tommy Chong is a well-known comedian, actor, cannabis activist, and musician. He is also the co-founder of Chong's Choice's line of CBD products. Tommy Chong's CBD company has been around for a few years now, and they are one of the most popular CBD brands in the market today. What makes them unique is that they are one of the few CBD companies that are not afraid to market their products openly.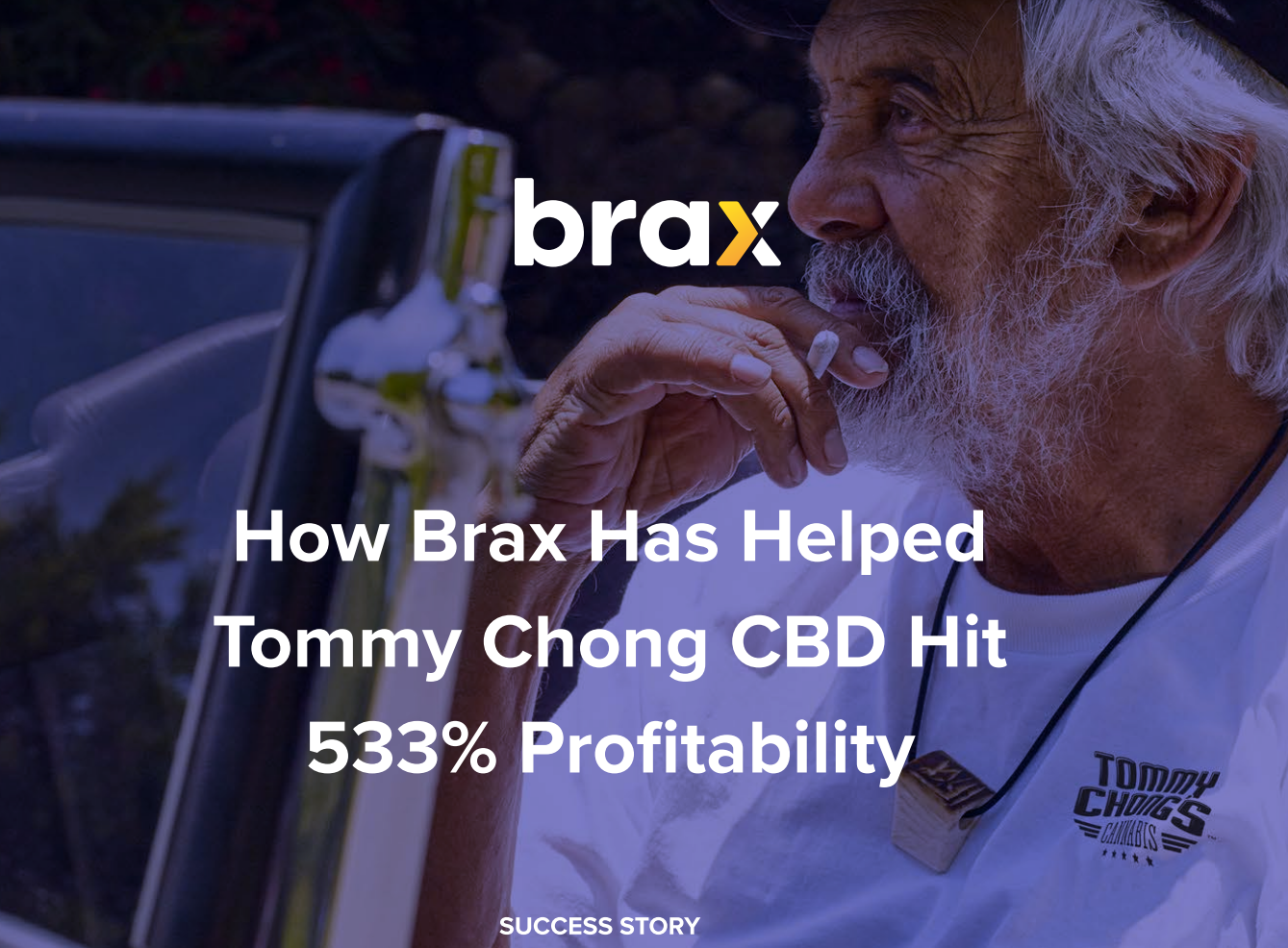 Going for Native Advertising
The problem that Tommy Chong's CBD company faces, however, is that they are not allowed to advertise cannabis on any social media platforms. This is because cannabis is still illegal in many states, and social media advertising networks do not want to be associated with it. So how did Tommy Chong's CBD company reach their customers?
They opted for native advertising.
Native advertising is a form of advertising that is designed to look like an editorial or informational piece. It is often used by brands that are not allowed to advertise on social media, as it allows them to promote to the right people, with almost the same level of engagement as social media.
One of the platforms that Tommy Chong's CBD company used for its native advertising is Revcontent. Revcontent is a content recommendation platform that allows brands to place sponsored articles on other websites. This can be a very effective way to reach customers, as it allows brands to place their content in front of a large audience.
The problem with Revcontent, however, is that it can be expensive if you don't know what you're doing. Tommy Chong's CBD company was spending tens of thousands of dollars per day on their Revcontent campaigns, but they wanted to scale and make full use of these advertising dollars.
This is where Brax came in.
Brax is an ad management platform that specializes in native and social media advertising. We have a team of experts that know how to get the most out of Revcontent and other platforms like it.
Tommy Chong's CBD's Native Advertising Journey with Revcontent and Brax
The team at Tommy Chong's CBD started with high bids on Revcontent's highest-quality traffic. This allowed them to test the best traffic on the network to see what specific sites and widgets performed well for their offer.
They started with knowingly 10% inflated CPCs over suggested averages in order to win the most competitive and premium traffic sources. By winning premium traffic immediately, they collected key data points to help them scale in the upcoming weeks.
After analyzing performance at a widget level, they were able to use Brax to adjust their bids and maintain margin in real-time. With Brax's real-time optimizer, instead of blacklisting traffic sources, TCC correctly priced their bids on the widget level to maintain ROI on the placement while also sustaining increased volume.
Any changes they made on Brax were applied in real-time to their Revcontent account. The team then allowed the Revcontent algorithm to do its work and introduce more traffic throughout the phases of testing.
Excellent Results with Native Advertising
The end result was that Tommy Chong's CBD was able to achieve excellent outcomes with their native advertising campaigns. Not only did they see a large increase in traffic, but they also saw a significant increase in sales.
With the help of Brax, Tommy Chong's CBD was able to:
Get 533% increase in profitability
Find the most profitable traffic sources
Manage $50,000 in daily ad spend efficiently.
"Using Brax in conjunction with Revcontent is a force multiplier. Brax allows us to target our bids to the most profitable ad units during the most profitable times of day for our campaigns."

- Steve Gunn, Chief Marketing Officer at Tommy Chong's CBD.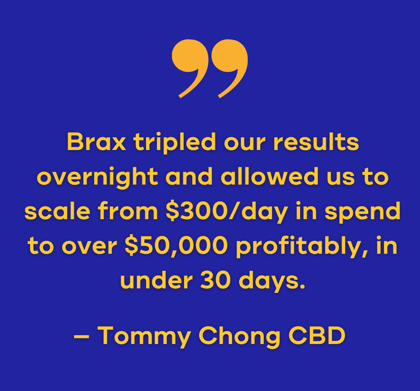 The team at Brax has been a driving force behind Tommy Chong's CBD's success in native advertising. With Brax's innovative tools and expertise, the company has seen tens of thousands of dollars in increased profitability in just the first 30 days.
Moving Forward
Since Tommy Chong's CBD began using native advertising, they have seen a significant increase in profits. This proves that they made the right decision in utilizing the combination of Revcontent and Brax.
Gunn explained, "We know that the traffic on RevContent is high quality and converts well, so we're really able to experiment with different ad units and angles to find the best way to introduce consumers to Tommy's story."
"Once consumers see Tommy's story and learn about the product, we're seeing incredibly high conversion rates, which allows us to continue testing new placements and growing our ad spend with RevContent, confident we'll see positive returns."
As Tommy Chong's CBD began scaling on Revcontent, the use of third-party optimizer, Brax, was critical to managing thousands of dollars a day in spending. In fact, TCC was able to hit profitability almost immediately and easily maintain it at scale thanks to the management tools within Brax.
Over the lifetime of this brand, the combination of Revcontent and Brax will help Tommy Chong's CBD reach millions of consumers with Tommy's message, and convert them into lifelong customers.
If you're looking to increase your sales with native advertising, then the team at Tommy Chong's CBD has some excellent advice for you: utilize Revcontent and Brax together to get started.
With Brax's help, you can easily optimize your bids on specific placements and traffic sources in real-time to ensure that you're getting the most out of your campaigns. Not to mention, with Brax's cutting-edge technology you'll be able to blacklist traffic sources that are not performing well for you. So what are you waiting for? Sign up for a 14-day free trial today!
To learn more about how Tommy Chong's CBD achieved such success with native advertising, be sure to check out the full case study here.