Traffic from content recommendation engines has zoomed up the past couple of years. With the pandemic happening right now and a greater number of people are consuming even more content, an advertiser would be hard-pressed not to include native advertising in his list of traffic sources.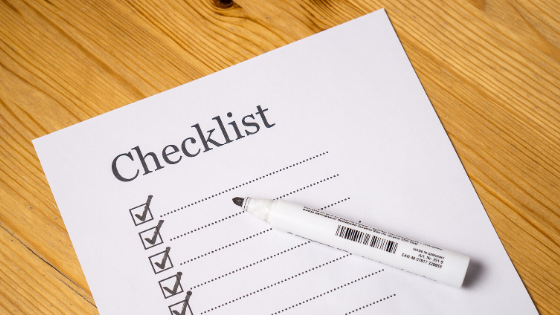 Before you jump on the first native ad network you see in Google, you have to look into your other options first. Why? Because you'll never know when you're passing up better traffic sources. If you have a specific publisher in mind, like BBC, The New York Post, Forbes, and other popular websites, you have to find out which company they are working with in order to be able to actually have your ads published in these well-known sites.
There's a multitude of sources, so let's split these into three categories:
Native Ads Traffic Providers
Multi-format Ad Networks (those that hold multiple ad formats in their traffic inventory)
Native Ads Demand Side Platforms
We will be providing brief background information on these ad networks to give you the minimum information you need to help you decide on which to work with.
Native Ads Traffic Providers
These are ad networks that focus solely on native advertising. The advantage of working with such providers is that you, as a user, know that the company is putting all its efforts into improving its technology and creating features that focus entirely on native advertising. Their attention is not decided, so to speak.
1. Taboola

Established in 2007, Taboola has grown to become one of the leaders in content discovery. Today, the company boasts of having 1.4 billion unique users per month, coming from their 10,00 strong premium publishers. Their biggest publishers include Bloomberg, USA Today, NBC, Fox News, and Business Insider.
This platform reaches 44.5% of the entire internet population globally, and also 87% of mobiles that have internet access in the United States. They require their publishers to have at least 500,000 unique page views per month and to go through a manual evaluation before being approved. That's how strict they are with their publishers.
They also have a Taboola Trends, which gives advertisers an idea of what works well for a specific niche. They display images, videos, keywords, and topics that are seeing success at the moment.
Taboola has three types of billing schedules, and these are (1) monthly invoice, (2) prepayment, and (3) automatic billing. They accept wire transfers, ACH, check, and credit cards.
2. Outbrain
Another provider that has been around for fourteen years now is Outbrain. It was launched in 2006, which makes it one of the first ones around. It is also the most popular, being the content recommendation engine that displays ads in CNN, Time, The New York Post, MSN, and several other large websites. With Outbrain's huge and wide-range reach, advertisers can reach up to a third of the world's population.
They have a strict approval policy for publishers, requiring a minimum of 10 million monthly views. Really high-quality sites that have a minimum of three million views a month have a chance of getting approved.
Setting up an account in Outbrain is simple. They accept credit cards for payment, and you will only be charged every time your account reaches the threshold, which begins at $50.
3. RevContent
Established in 2015, RevContent is considered one of the youngest native ad providers today. However, it is by no means the smallest. This company has a reach of more than 250 billion content recommendations per month. Their publishing websites reach 97% of households in the United States.
RevContent's most popular publishing websites include History, Washington Examiner, and Frankly Media. They only accept websites that are written in English and have a traffic level of at least 50,000 unique visitors per month. As for advertisers, this platform requires pre-funding before being able to run campaigns. Accepted modes of payment are ACH, credit card, and wire transfer. Setting up auto-funding can also be done, provided that a valid credit card is used.
4. Content.ad
Whether you want to advertise you are a business who needs someone else to take care of your promotions or you are an affiliate who wants to manage your campaigns yourself, you can do so in Content.ad. This is one of the pioneer native ad networks, having opened up its services in 2004.
Today, they have expanded to 66,000 exclusive publishers, that displays more than a billion impressions daily. The platform charges on a cost per click basis, with the lowest bid of $0.01.
Advertisers can fun their account via debit or credit card, PayPal, wire transfer, or ACH.
Tip: If you intend to use any of the native ad platforms above (Outbrain, RevContent, Taboola, and Cotent.ad) at the same time, you should try out Brax's native ads management system.

With Brax, you can optimize and monitor the status of all your campaigns from different platforms in just one dashboard. There would be no need to open multiple websites to evaluate the performance of one campaign across different platforms. Start your free trial here.
5. MGID

Established in 2008, this is one of the biggest native ad providers. This company was one of the first to create native advertising technology, having started working on it since 2004. Today, they have a traffic inventory of 165 billion recommendations monthly. Their top publishing websites include Organic Authority, MTV, and MakeupTalk.

They currently have more than 18,000 publishers. They only accept websites that have ninety thousand unique visitors per month, or 3,000 visitors a day. Websites in different languages are accepted, so advertisers have the option to display their ads in 59 languages.

The minimum deposit is $100 and can be deposited via PayPal, credit card, or WebMoney. If you'd like to understand MGID more, Mobidea created this extensive review.


6. Nativo


This ad network is celebrating its 10th anniversary in the business this year. Nativo crafted its own content recommendation technology called Native IQ. This helps marketers not just connect with their customers, but also achieve their marketing goals (whether it be for brand awareness or purchase).

Their combined unique users amount up to 220 million, coming from their exclusive publishers, which include Motor Trend, Entrepreneur, and Los Angeles Times.

7. TripleLift


Included in Inc. 5000's list of the Fastest Growing Private Companies in America from 2017 to 2019, TripleLift has already established a reputation in the native ads industry. Included in their list of famous publishers are USA Today, The Telegraph, The New York Times, and MSN.

Having big advertisers that work with a platform speaks volumes of their reliability. Brands that trust them are L'Oreal, Verizon, Nestle, P&G, BestBuy, and more. Just like these big companies, you can utilize TripleLift's managed service campaign. But you can also go for the self-service option.

8. NativeAds


This company believes that advertising wit Native Ads can take your business to the next level. Ads promoted through their platform are said to have achieved an increase in CTR of up to 40 times and a 25% increase in view-throughs. The campaigns promoted through them were shared 12% more.

NativeAds' most popular publishing websites include Rolling Stone, CNN, ESPN, and NBC News. Their global reach is 700 million. They utilize a self-serve platform that is easy to use and navigate through. They encourage their advertisers to create high-quality content in their landing pages to make sure their users' experience is not disrupted.

Advertisers can fund their accounts through PayPal and credit card for a maximum of $1,000, and cheque and wire transfers for deposits over $1,000.

9. AdNow


Established in 2014, this ad network uses Open RTB advertising technology to optimize ad delivery. Their traffic statistics include 6 billion monthly ad impressions displayed to 980 million unique visitors. They can deliver to 114 countries globally.

This platform has the lowest funding threshold in the industry, allowing just a $20 deposit. They accept payments through PayPal, ePayments, WebMoney, and wire transfers.

10. AdBlade


This ad network has been around since 2008. They deliver ads to more than 300 million users in the US. They do have traffic coming from other countries, although it's not as much as what they get from the United States. This platform has a minimum deposit of $50, so even those with limited ad budget can try native ads out.

11. Runative


Runative is a newcomer in the industry, having been launched only in 2017. If you have a small budget for running native ads, you can work with Runative. With a minimum deposit of $100, it's a relatively low barrier for entry for beginner affiliates and small businesses.

Their fully self-serve platform gives advertisers the freedom to create, manage, and optimize their campaigns on their own. Aside from the content recommendation ad format, they also have push notification ads, which still fall under native ads.

12. Dianomi


If your business or offer falls under the finance and business niche, then this is the best ad network for you. Founded in 2003, it is the self-declared leader in native advertising for corporate, technology, and finance sectors. Among its top publishers are CNN Business, Entrepreneur, Fortune, Inc, Reuters, and Business Insider.

Dianomi serves an average of 7 billion ads on a monthly basis, and are able to reach up to 175 million readers around the world. These readers are said to have an average annual income of $97,500.

13. EngageYa


Boasting of 40 billion monthly ad impressions, EngageYa uses its private label platform to deliver ads to various devices and on multiple websites. Currently, they have over five thousand publishers that have global audiences.

Brands that use EngageYa for promotion include Unilever, Microsoft, MasterCard, and Nestle. They have a huge list of famous publishers as well, which includes Cosmopolitan, Bloomberg, and Marie Claire.

14. Jubna

If you want to promote in MENA (short for the Middle East and North Africa) and Asia, then you should look into Jubna. Having roughly 25 billion recommendations and 300 million unique users, this native ad provider has enough traffic for this part of the world.

Jubna has over 2,000 publishers delivering 200 million clicks monthly. Their biggest publishers include The Manila Times, Malaysia Chronicle, Malaysia Update, and The National.

Advertisers can start promoting for a minimum deposit of $100.

15. Spoutable


Inching its way to the big leagues is Spoutable. Established in 2014, this platform now serves more than 1.2 billion content recommendations per month. Advertisers that trust Spoutable includes Ancestry, Verizon, LL Bean, and Universal. Popular publishers that deliver traffic for the platform are Chicago Tribune, Answers, and Meredith.

There are several other native ad providers that actually focus on just specific regions in the world. If you are looking for volume from targeted regions, here are your choices.

16. Adup-Tech - targets German-speaking regions.
17. Plista - also focuses on German-speaking countries.
18. Lockerdome - targets US markets only.
19. Logly - for Japanese markets.
20. Newsmax - targeted towards Bulgaria.
21. popIn - targets Japan.
22. Postquare - promotes ads in MENA.
23. Twiago - promotes to German markets.
24. Yengo - targets Southeast Asian countries, especially Thailand.

Multi-format Ad Networks that Promotes Native Ads
These ad networks are those that provide not only native ad traffic but also traffic from other ad formats. The advantage of using such platforms is that you will have access to other ad types that you might want to try.
25. Google Ads
Undoubtedly one of the most popular ad providers in the world is Google. Having dominated the search engine industry, it provides traffic for all ad formats, including native ads. Unfortunately, Google Ads doesn't release data on how much traffic they have, but they are surely among the top in terms of volume.
26. Yahoo! Gemini
Yahoo! is one of the most well-known companies online. Because of their name recall, many marketers turn to Yahoo!'s advertising platform called Yahoo Gemini. Also known as Verizon Media Native, this ad network's most popular website publishers include TechCrunch, AOL, HuffPost, and of course, Yahoo.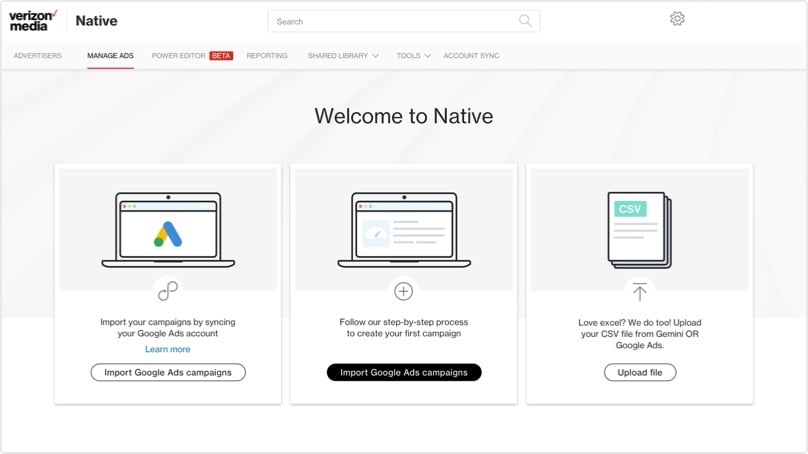 Combined with other publishers, this network displays up to 2 billion ad impressions daily, with one billion active users monthly coming from all corners of the world. Their ad formats include Native Ads, Display (Banner) Ads, and Video Ads.
You can also manage your Yahoo Gemini account in Brax, together with other providers. Check it out today and see how it can benefit you.
27. EvaDav
This network started out as a native ads traffic provider. However, as years passed, it added a new ad format in its platform, which is the pop-under. Today, it also expanded to push notifications, which is essentially a native ad format.
Evadav has a traffic volume of 1.5 billion impressions per day, covering all ad formats in their network. They have more than 60 million publishers, delivering traffic to 250 countries around the globe.
The minimum deposit is only a hundred bucks. They accept payments via Skrill, Paxum, bitpay, Payoneer, bank transfer, and credit/debit card.
28. Redirect.com
Redirect is a multi-ad type traffic provider that has been around since 2012. Their ad types include native ads, email traffic, domain redirect, and pops.
29. AdCash
With ad formats ranging from push notifications, interstitial ads, pop-unders, banners, and native ads, there's very little AdCash can't provide. They have over 200 million unique visitors per day, generating an average of 250 thousand conversions for their advertisers. This traffic is a combination of their exclusive publishers and 200 plus supply partners.
The minimum deposit to get started is $100 or €100, depending on where you're from. They can accept payments from PayPal, Webmoney, Skrill, and credit cards.
30. PowerInbox
This platform offers traffic from email, push notification ads, and of course, native advertising. They work with 650 publishing websites, such as CNN, Kitchn Daily, and Business Insider.
31. Propeller Ads
This is another traffic source that most affiliates use to promote offers. This platform delivers traffic via push notifications, on-click ads, native ads, and native interstitials. For native ads alone, they have 150 million unique users.
Advertisers have complete control over their ads with Propeller Ads' self-service platform. But if your focus is your company's growth, you can opt for the managed service. The minimum deposit is also $100, via credit card, PayPal, UnionPay, or Skrill. If you choose to add funds via wire transfer, it'll be a minimum of $1,000.
DSPs and Ad Exchange Native Ad Platforms
These platforms get their traffic from other suppliers. They usually have RTB technology to make the buying and selling process of ad spaces easier.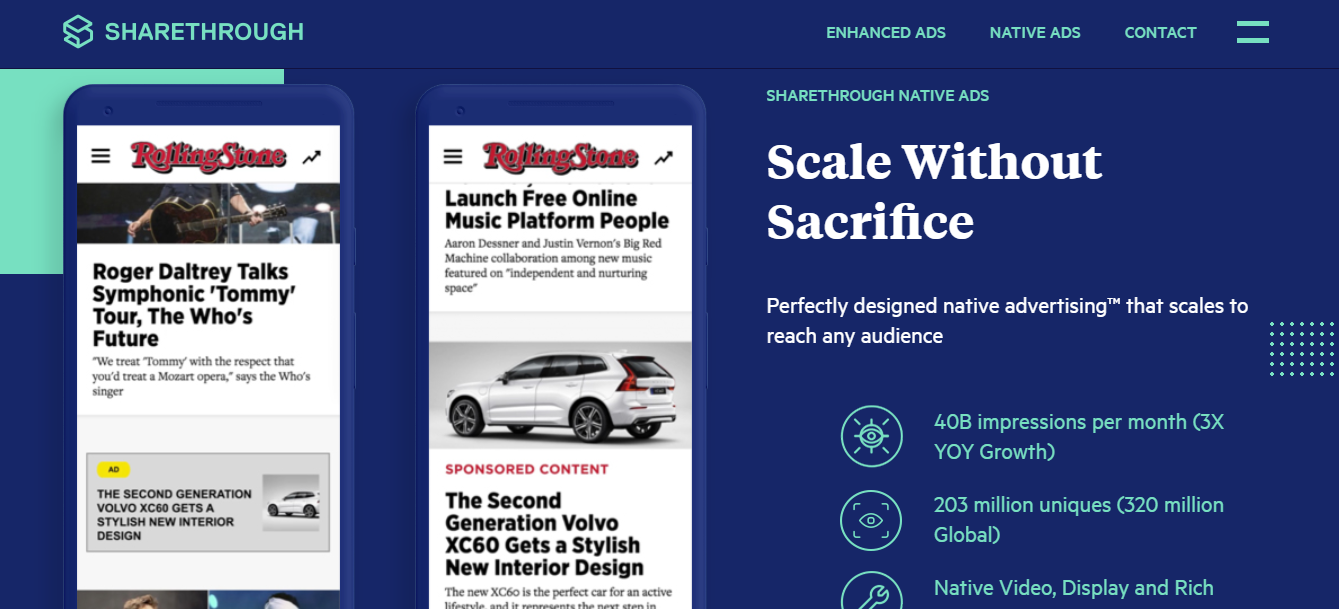 32. Sharethrough for Advertisers
Here is another platform that has been around for more than a decade. Sharethrough was established in 2008, to be exact. Coming from their own publishers, Sharethrough yields 3 billion impressions monthly, with 270 million unique impressions worldwide.
Aside from the traditional native ads, Sharethrough uses what they call "enhanced ads". This simply automatically adjusts ads to seamlessly fit the website's design and ad space size, for any device.
33. Earnify
Working with 35 supply partners, Earnify provides large traffic volumes for native ads. Their estimated ad impressions are said to be over 400 billion every month. The SSPs provide traffic from more than 800 premium publishers, including Coindesk, Washington Examiner, News.com.au, CNN, and BBC.
34. Bidtellect
This DSP works with multiple high-supply native ad providers, such as Google, Yahoo! Gemini, Outbrain, Taboola, Sharethrough and so much more. This platform uses its proprietary optimization technology for native ads that they call Intellibid.
35. Voluum DSP
Voluum is a well-known tracking platform. Their DSP division is a recent addition to the list of DSPs that serve native ads. Their traffic comes from several providers, including Revcotent, Taboola, Outbrain, and Nativo.
36. StackAdpat
Programmatic advertising is definitely the future of internet marketing. StackAdapt utilizes this to effectively purchase traffic in real-time from the suppliers, for their advertisers. As of today, they have partnered with more than 50 supply partners for their inventory.
37. Zemanta
This is actually a DSP platform that is owned by Outbrain. Aside from traffic coming from their parent company, Zemanta also partners with AdsNative, Sharethrough, TripleLift, and more.
Now that is a long list that will definitely give you insight on which provider to work with. Did we miss a native ad provider on this huge list? Let us know so we can add them up! Email Us