This is a guest contribution by Disha Dinesh, she is a Content Writer at Godot Media.
Everyone wants to "go viral", but few accomplish the task because most hold back on the promotions required to "create viral posts". Virality involves getting a lot of engagement, which takes an effort to earn. However, with the right content distribution tactics, you can reach your target audience and increase engagement with your posts.
This post is a collection of six content distribution tools that you can use to make the most out of your content.
1. DrumUp - create an auto-posting queue of your best social media posts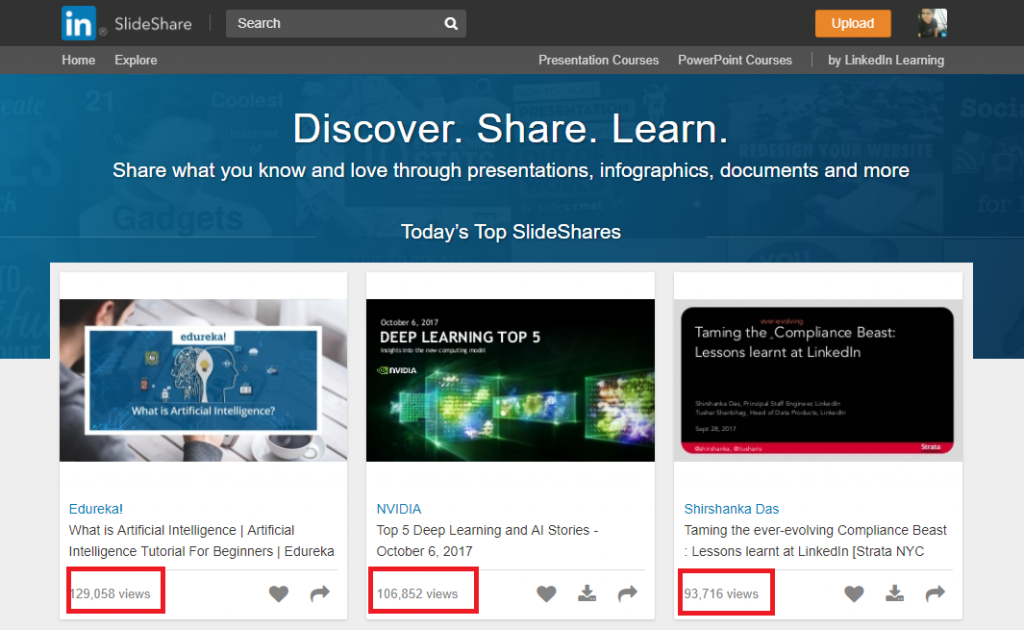 Social media typically ranks among the top sources of referral traffic to any website. But to get that kind of referral traffic, you have to increase the occurrence of your content in the right social media feeds.
Create a queue of your best blog posts on social media management tool, DrumUp, and set them up for automatic publishing. Old blog posts are a great source of traffic, says HubSpot, especially when they are updated from time to time. DrumUp's libraries let you store posts for future use, so you can go back to them each time you update an old blog post, to repeat a set of promotions.
2. ViralContentBee - activate a community of people who will share your posts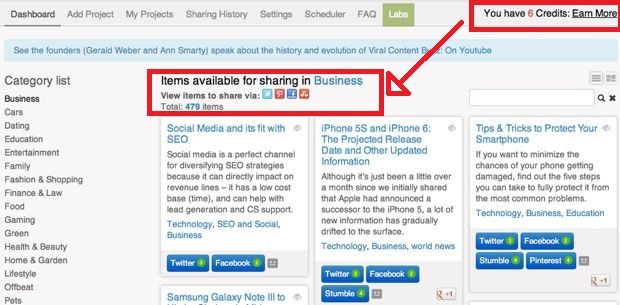 The best way to get your content to spread consistently is to create a loyal community of fans. This exercise is effective but time-consuming to implement. However, with the right tricks and tools, you can create and activate your network quickly.
ViralContentBee is a content distribution tool that works on the idea of community. You can get your content shared on the tool in exchange for sharing other peoples' content. Each time you share a post, you are awarded points and those points are eaten up every time a VCB user shares your post.
3. SlideShare - convert all your content into slides that can be clipped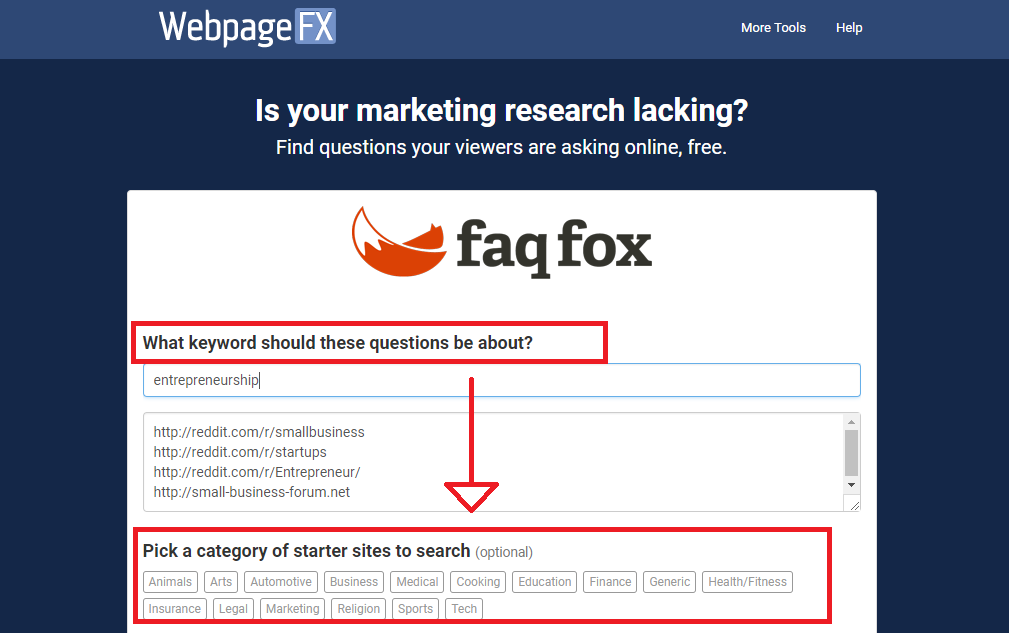 Marketers who ignore SlideShare as a minimally effective platform are missing out on serious traction because some SlideShare posts reach as many as millions of people. What's more, slides on SlideShare can also be "clipped" and shared elsewhere, all the more increasing exposure to your content.
Any format of content can be converted to the presentation format, by focusing on key ideas and representing them visually. Ensure that you convert all your blog posts and infographics into SlideShares for increased visibility and engagement.
4. SumoMe - enable easy social sharing of your blog posts and web pages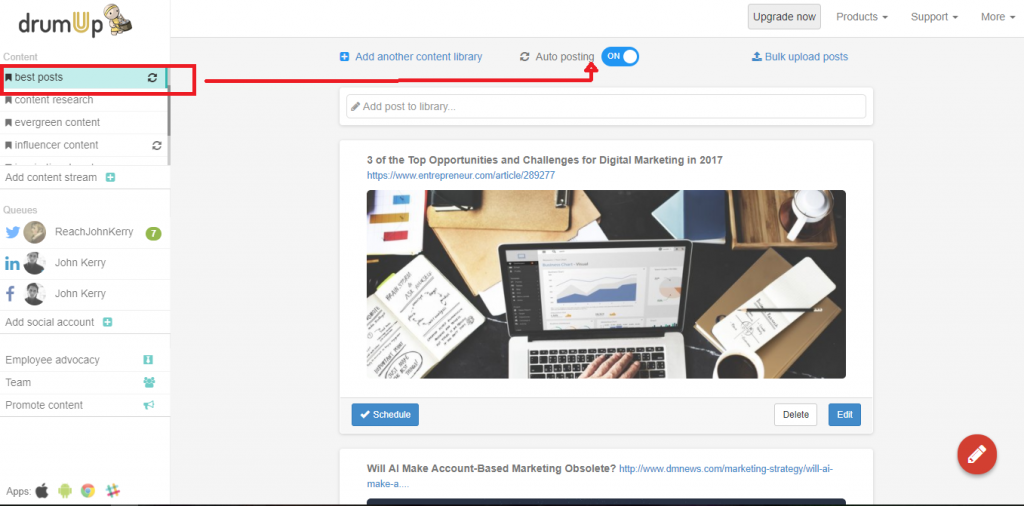 When people visit your website, they give you an opportunity to engage with them. Many website owners make the mistake of taking website engagement lightly; they don't focus on keeping the traffic that they generate.
SumoMe is a website engagement tool that offers social share plugins and lead collection forms, among other functions. By installing social share plugins you make it easy for website visitors to share your content. By installing lead capture forms, you collect contact information and initiate a long-term relationship with website visitors.
5. FAQFox - identify the best forums/conversation threads to promote your content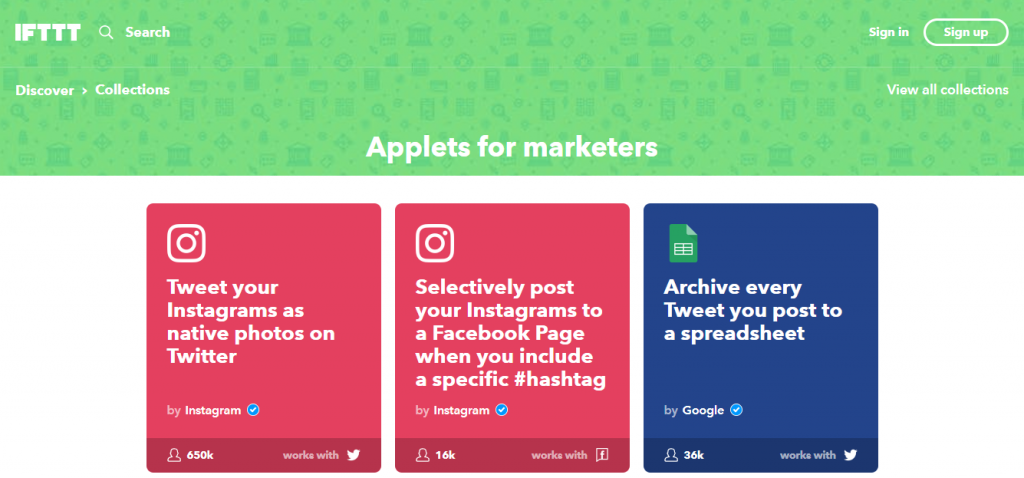 The best place to share your content is where it is needed. But identifying such places can be a challenging task, given the vastness of the internet and the sheer number of forums on it.
FAQFox is a keyword recognition tool that helps you find queries that include your keyword. By doing so the tool enables you to find the people who are asking questions that you can answer. Use FAQFox to find relevant discussion forums and conversation threads where your content can solve real problems.
6. IFTTT - activate commands to automatically cross-post your content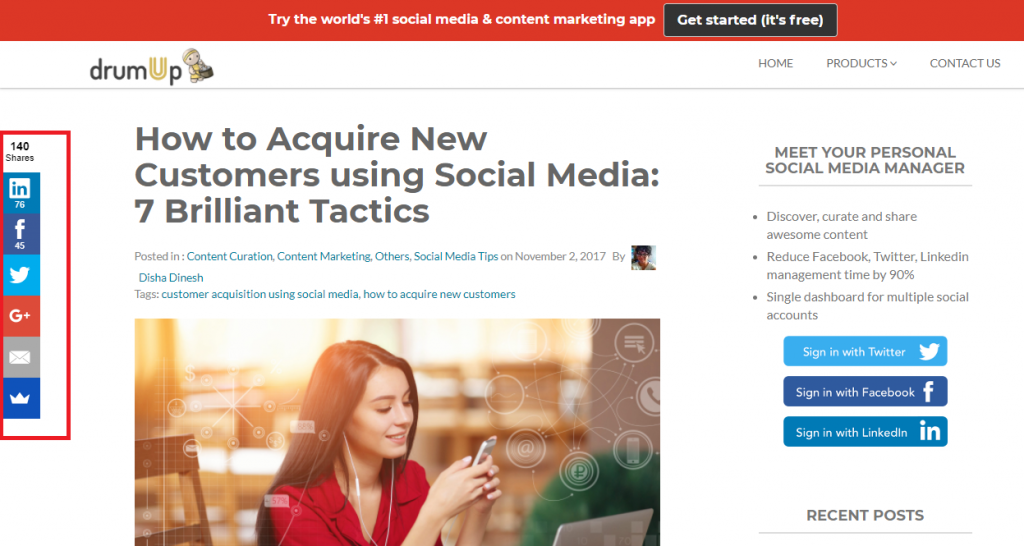 Why manually post on social media platforms when you can automate the task? This strategy makes the most sense when you plan to post the same content on your social media pages.
IFTTT is an automation tool that lets you create custom recipes or pathways of tasks to automate. For instance, you can set up an IFTTT recipe to publish all your Facebook status updates on LinkedIn or Twitter. The tool also has non-publishing related automation pathways, like saving Reddit posts that meet certain criteria.
Wrap
Content distribution is an everyday game, which you have to play consistently to see results. One way to ensure consistency is to use tools with which you can automate certain actions. This post provides a great way to get started.
About Disha
Disha Dinesh is Content Writer at Godot Media, a leading content agency. When she's not writing about social media and content marketing trends, she's on the hunt for fresh progressive music.