Taboola is a way to get more traffic and engagement for your website or articles. It provides a platform for you to create campaigns that you can then implement on your website to increase conversion rates from visitors into customers.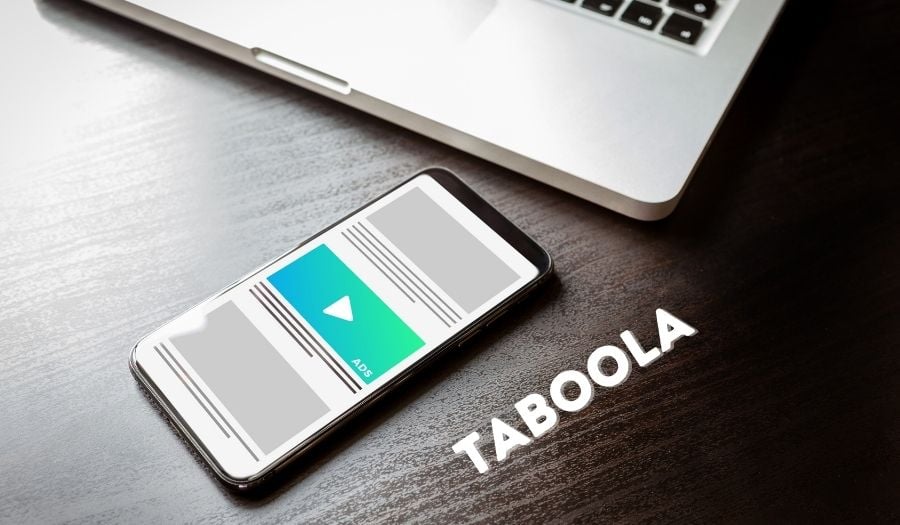 Conversion rate optimization is a strategy that many companies use to grow their revenue. It can be difficult to do this without the right tools and strategies, but it's not impossible! Let's take a look at how Taboola works and how it helps with conversion rate optimization.
How Does Taboola Work?
Simply, Taboola recommends content similar to the article or website a person is already viewing, so it works well with any type of marketing campaign you may have going on around your brand.
As it is a content recommendation engine that uses machine learning and data science, it is able to efficiently show users recommendations for interesting, relevant web content. Their system analyzes user behavior and interest based on location, past viewing history, and social media engagement. By doing this, they are able to deliver personalized native advertising in various forms, including articles and videos.
This is how Taboola provides the most personalized content to over 800 million unique visitors each month. The platform helps publishers monetize their audiences by connecting them with relevant, engaging content from around the web. If you are an advertiser, you can have access to publishers that will act as a channel for you to promote your business.
What this means is that Taboola basically does the back-end processes for you by targeting a specific audience that would most likely be interested in your business. Once you've setup your targets for your marketing campaign, Taboola will automatically connect you with publishers that would be able to drive significant and relevant traffic to your websites.
Why Is Taboola Effective?
The main reason why Taboola is effective is that its technology can deliver more than one billion recommendations every day across thousands of sites in 80+ countries. If you are doing a more traditional campaign by yourself, this would require you to do everything on your own: from finding and screening good publishers, to setting up advertising contracts that, let's be honest, usually cost more than an arm and a leg.
With over 1 billion monthly users worldwide, the Taboola platform empowers brands to engage audiences at scale by providing them with high-quality content recommendations. Its proprietary technology also enables advertisers to reach engaged consumers through native advertising campaigns that are personalized for each user based on their interests. Now every brand has access to premium ad inventory without having to pay top dollar for it.
Brands use Taboola for brand awareness, lead generation, and performance marketing campaigns on premium publisher sites. Publishers use the platform's solutions to increase revenue, drive engagement, and grow their audience through high-quality editorial recommendations. Marketing campaigns will have a wider reach by connecting both the brands/advertisers with reliable publishers in an easy-to-use platform that does almost all the work.
Because of its wider reach, Taboola is able to offer a more cost-effective way to get your business right in front of your target audience. It's a win-win situation for both advertisers and publishers alike, because the platform effectively matches them so that advertisers can get better conversion rates and publishers can earn money while creating a better user experience for their audience.
Taboola can also provide audiences with relevant recommendations across all devices – mobile, tablet, or desktop – so they would always have access to interesting new content (and that includes your business). Whether it's on their commute home or while waiting in line at the grocery store, your customers will have access to your content by browsing their favorite content websites.
What are the Benefits of Using Taboola?
As you may already know, Taboola is a convenient way to connect you with thousands of premium publisher sites around the globe. These publishers have readers and engaged audiences across every industry and every country you could think of. Apart from this, here are some of the main benefits of using the platform:
1. Taboola's recommendations are relevant, and native ads fit seamlessly into the website they're on, so visitors won't be annoyed or distracted by them.
2. Its technology is used by hundreds of thousands of publishers to help them engage their audiences and generate revenue from their content.
3. With a suite of native advertising formats, Taboola provides brands with high-impact opportunities to reach consumers through relevant editorial content on premium publisher sites.
4. Taboola recommends content that is similar to the article or website a person is already viewing, so it's a natural extension of their browsing session.
5. Taboola works with thousands of well-known and high-quality publishing websites. This means that your brand will have direct access to some of the best-known brands, popular users, and top publications on the web.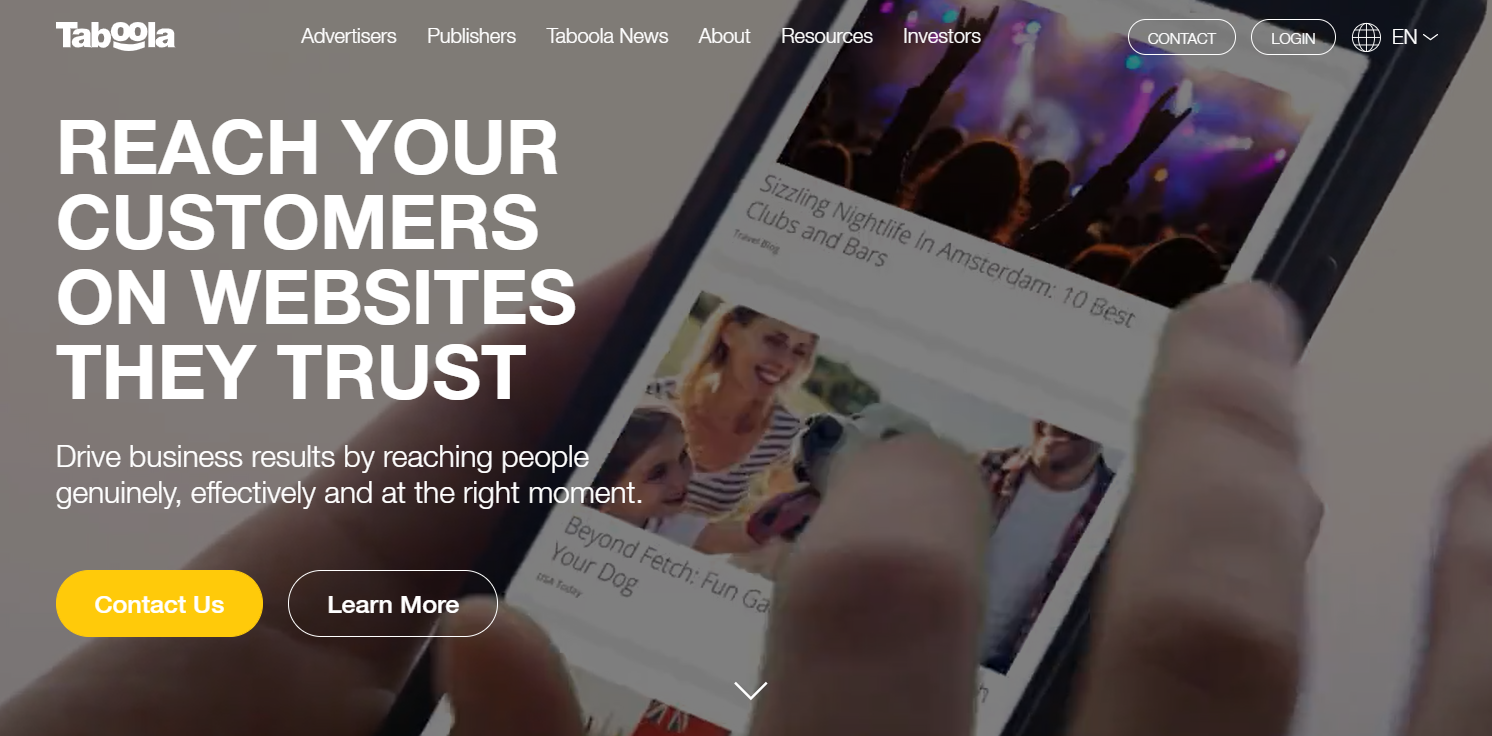 How Do I Sign Up on Taboola?
If you want someone to guide you on how to sign up on Taboola, you can contact them directly for a premium-level customer service that will provide you a complete walk-through of the platform.
On the other hand, if you're looking to get started on your own, the Self-Service steps are as follows.
1. Go to Taboola's sign-up page and register an account by filling out the form. You will only need to put your email address, name, country, and website (if you already have one).
2. Once registered, add a billing method that shall be used to pay for ads that you run.
3. You can now start running ads by creating a campaign.
Before creating a campaign, we recommend thinking about the right targeting settings for your ads, so they reach the right audience for your business.
How Do I Create Marketing Campaigns on Taboola?
Now that you have an active self-service account, you can start setting up a marketing campaign on your own. Here are the steps:
1. As soon as you've signed up on Taboola, you can go to "Create Campaign" and specify which website/content you would like to appear on the ads that will be displayed by the publishers.
2. Next, you'll have to put the details for your targeted content, which will let Taboola know which audiences to deliver your ads to. Because Taboola creates personalized experiences for millions of users worldwide, it is easy for your customers to discover the most engaging content across the web, all in one place.
3. After completing your payment, Taboola will generate the campaign for you based on your preferences. The platform's algorithm will then automatically match your campaign with the publishers that meet your expectations or with the publishing websites of your choice.
Taboola will allow your content to be seen by relevant customers – and all it takes is just three easy steps. As opposed to setting up marketing campaigns manually, Taboola does all the work for you.
The internet has made it easier to find the information that we want, and this is true for consumers and businesses alike. The more targeted traffic a business gets, the more likely they are to receive conversions and gain new customers.
Final Thoughts on Using Taboola
If you're looking for a way to make your marketing more efficient and less costly, look no further than Taboola. This article answered commonly asked questions regarding Taboola, but if you still have more, don't hesitate to hit us up.
Our team can't wait to partner with you on creating a digital marketing plan that drives conversions and brings new customers into your funnel. If you want help implementing these strategies in your own business, contact us today!