Content as an essential aspect of digital marketing serves the purpose of meeting the needs of customers in terms of vital information and answers to questions. The idea of creating content seems easy, but it gets a bit complicated when you have to decide the type of content to employ in your online marketing strategy.
Before creating content, you must first put several factors into consideration, such as the education level of your customers, their interests, the intent of users, and the journey customers have to take to arrive at a specific piece of content.
What this simply implies is that there is no general rule when it comes to deciding what the ideal length your post's content should be, because it much depends on your audience, product, and business goals. This brings us to the typical dilemma content creators face – to craft short-form content or a long-form one?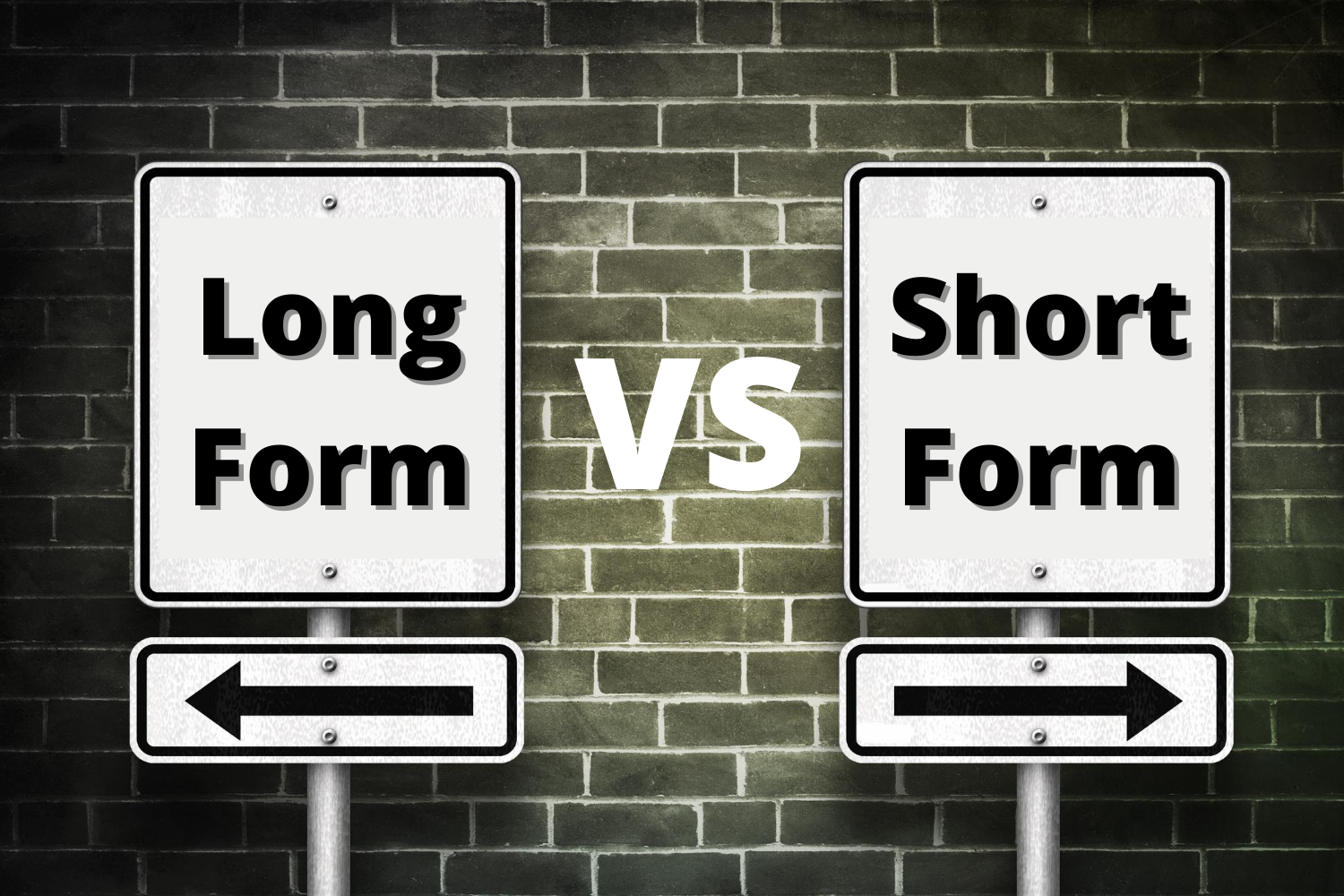 While short-form content is suitable for the dwindling attention span of audiences, long-form content is vital for enhancing search engine rankings and promoting offers that require an illustration of credibility. Before going into the advantages that each of these content forms has over the other and deciding which is best, we must first define the terms.
Long-form And Short-form Content Defined
The same way we have different types of content to reach the audience like blog posts, videos, podcasts, and so on, there are also different kinds of article content lengths with varying sciences behind them. Depending on what you hope to achieve, you can choose between long-form and short-form content.
Long-form content basically describes online articles of 1,500 words and more in length that make for an insightful and compelling read. You would see this kind of content in whitepapers, ebooks, and how-to guides, resources, and advertorials.
Short-form content, on the other hand, describes articles of a thousand words or less that can be read in as little as two minutes without requiring critical thinking. Short-form content can be seen in social media posts, blog posts, infographics, listicles, and emails.
When it comes to native advertising, it is essential that the visitor who clicks on the ad lands on a content page, as this promotes a better user experience. It is rare for advertisers to send a visitor directly to an offer page.
Both of these types can actually be used on landing pages in various stages of your marketing funnel, and choosing the right one depends on your goal. We will discuss more of this later.
To determine which length of content will be ideal for your business or marketing campaign, you have to understand the advantages and disadvantages of both kinds of content forms.
The Pros and Cons Of Long-Form Content
Long-form content gives you the chance to provide meaningful insight and analysis and expound on important topics. This kind of content is ideal in the following cases:
Your brand or product is new in the market, and you need to provide enough information on what you're offering and how it is of value to your audience.
Your audience knows little or nothing about your products or services and is considering making a purchase.
Your product or service demands commitment from the buyers in terms of money, time, and other resources.
The product or service you offer is expensive, and users need to have more information on what they are considering spending their money on to enable them to make the right purchasing decision.
Your product is technical, and you need to make explanations of complex aspects in detail.
You aim at closing B2B sales that have complex and long purchasing cycles.
Long-Form Content Advantages
Long-form content has several advantages for your business, and they are as follows:
Reasonable use of multiple keywords
In the past, website owners could increase their site's search engine ranking by stuffing keywords into a very short and scanty article. This practice made the articles almost incomprehensible and therefore useless. Thanks to tools like Google RankBrain, that system has changed.
More algorithms are being created to reward websites for original, useful, and meaningful content. With long-form content, you can seamlessly incorporate your keywords to produce naturally keyword-rich write-ups. Having a high keyword density makes more sense with long content, and your website becomes more diverse and will attract more organic traffic from web searches.
Search engine ranking boost
Search engines such as Google and Bing prefer informative and in-depth content to scanty ones. They always give priority to long-form content more. These search engines understand the need to deliver a high-quality experience to users.
Google tends to highlight articles that provide in-depth information, to encourage more useful and rich content to proliferate on the internet. When serpIQ analyzed the results shown on the first page of a search way back in 2012, they observed that each article or post had at least a couple thousand words. As the ranking went down, so did the word count. What this means is that web pages with long-form content are ranked higher in search engines.
Since it's not easy to create long and in-depth content, when you successfully do so, it's often less difficult to stand out.
Creating effective long-form content requires skill, time, and sometimes money. This discourages a lot of website owners from creating lengthy content. You could take advantage of this to outperform your competitors.
Websites that publish long-form and high-quality content on a regular basis are considered experts in that niche. This establishes your authority in certain subject matters relating to your niche. In no time, researchers may begin to use your website as a reference, and your audience will begin to expand. Eventually, the long-form content on your page may become your website's pillar.
Well-researched long content containing useful data, infographics, or statistics often attract backlinks from other websites, including high-authority ones. For instance, if your long content contains facts relating to finances, if you provide in-depth and relevant data and information in your article, authority websites like Forbes and Seeking Alpha may link back to you as a resource.
Backlinks from authority sites can further boost your website's credibility in the eyes of a search engine. And of course, you'll get free traffic from such sites!
Publishing long-form content on your site causes users to spend an extended period on your web pages, thereby increasing your bounce rate and time on the website.
People will spend more time on your site if the content you publish is not just long, but also useful. Strategically interlinking your other website posts will enhance users' engagement with your website even further.
Comprehensive long-form content about specific topics attracts not only more traffic and social shares, but also love and appreciation from customers, especially if they can find all the information they need in only one destination.
Enhanced credibility and retention
When you publish well-researched and useful long-form content on your site, it is evident to your audience that you put sufficient effort and time into creating the content, which in turn rubs off on your brand image.
Your audience will feel like your brand cares for them, and it will help to reinforce the brand's credibility. If you post long-form content regularly, it will also help to boost the loyalty of your customers and retain them. You will attract repeat viewers regularly but with less effort.
When it comes to landing pages for marketing campaigns, long-form content is very useful in establishing credibility for a product or service that you have never heard of before. This type of content is the one that drives impulse purchases as it dives deeper into how the offer can benefit the potential customer. Long-form content touches on the visitor's pain points, making him feel the need to sign-up or purchase because the more he reads, the more he is convinced that he needs the product/service. This is essentially what advertorials do.
Creating long-form content makes repurposing easy. For example, if you have written a series of blog posts, you can easily compile it into an ebook. And if you've written an ebook, you can easily break it down into several long-form posts. Another example of repurposing is summarizing an elaborate whitepaper into an attractive infographic.
The primary goal of any digital marketing strategy is to convert website visitors into customers or leads. Since long-form content boosts credibility, your website could boost your brand's authority and attract more conversions. Also, long-form materials allow you to provide enough information about your product or service, which in turn could help persuade visitors to convert.
Having a long word count means you can effectively make interlinks on your website. Making interlinks on your website is great for search engine optimization as it increases page views on your website.
For example, if you write a unique long listicle on 'How to boost conversions' and one of the points is 'Create an effective call to action,' you could link out to another post on your website that is about writing a compelling call to action. Since your readers are interested in the topic and would want to know more, they will click on the link and be redirected to another page on your website. Because it enhances user experience, interlinking ultimately increases search engine ranking.
More social shares and evergreen potential
When Noah Kagan from AppSumo and the BuzzSumo team came together and analyzed 100 million articles on the web to determine their social shares, they found out that long-form content is shared more often than short-form content.
In fact, blog posts over 3000 words in length got the most number of shares. What this proves is that the audience is more willing to share posts that provide value. Hence, long-form content has the potential to increase your traffic over time. It could become a constant source of traffic or conversions for months or even years, especially if the information in it is beneficial and was not published based on just a trend. Long-form content posted following a trend will become irrelevant after a while and won't serve as an evergreen source for your website.
Long-Form Content Disadvantages
Despite how incredibly beneficial long-form content seems, it still has some disadvantages. They are as follows:
Not suitable for users with a decreased attention span
Due to the fast-paced lifestyle of most people today and the vast amount of information available on the internet, your audience may not have the patience to go through your website. Unless your content is extremely interesting, helpful, and engaging, you may fail to capture the attention of your audience with it.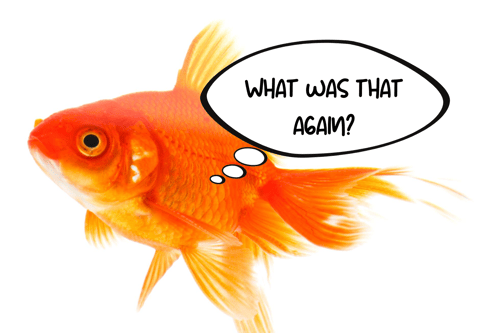 Time-consuming and expensive
Creating articles of over 2000 words is not an easy task, even if you're using AI writing software like Jarvis or Shortly AI to help you. It greatly demands a deep understanding of the topic and enough time to carry out extensive research. If you're writing the long-form content yourself, it may only cost you your time. But if you choose to outsource it to experts, which is the option most website owners prefer, it will cost you a lot of money.
Since one long-form content will contain a lot of information about a topic, probably all the information readers may want to know about it are already included. This can make it challenging to scale up unless you have a team of very creative content creators, along with the necessary resources. An experienced team is necessary, in this case.
Although there is a high probability of being ranked on search engines, there is no guarantee. You could spend all the time, money, and effort and still not achieve the search engine boost that you expect or that your business needs.
Your long-form content may be mobile-friendly, but users may still find it hard to read on their mobile devices due to the smaller screen and short attention span of most online readers. Although your content may capture their interests, many may only bookmark your page for future reference but would end up forgetting all about it. And when people don't read your content, you don't get social shares.
Your audience must be able to read your content even on their mobile devices because it is where a majority of people access the web.
For your content strategy to be successful, you have to publish content on a regular basis. Since it takes a lot of effort and resources to create one content of over 2000 words, it may not be easy to deliver consistently.
You have to remain alive in the memory of your audience to achieve engagement on your website, and only posting content once in a blue moon doesn't help that. Some website owners may be tempted to revert to using short-form content when they can't deliver a lengthy post, but inconsistency hurts a brand's image and credibility.
Long-Form Content Examples
How exactly is long-form content used in marketing? These examples can give you insight.
This article has roughly 1,700 words. As its headline implies, it is a guide to buying a used car. It is an effective way to promote Edmunds' used cars for sale not only because it has internal links directing users to various products available, but it also generates trust for the brand.
This post contains more than 3,000 words and provides a lot of proof about how it's possible to actually earn from blogging. The writer discusses the steps on how it could be done, but still leaving some details missing in order to convince the reader to sign-up to her online course for bloggers. Because she gave out a lot of vital information, she has effectively established her reputation. This can easily prompt a potential customer to purchase her course.
Ryan Henderson's Shed Plan is a course on how to build a DIY shed. The content on their landing page contains more than 3,000 words and describes how incredibly hard it is to create a shed without a plan, and how this course can ease a beginner builder's burden. Towards the end of the article, the benefits of the course are highlighted, and the visitors are encouraged to purchase using an Add to Cart call-to-action.
Even if it's the visitor's first time to learn about who Ryan Henderson is, he will easily feel as if he knows that guy and can trust the course he is selling.
This 1,700-word landing page actually encourages visitors to get their free pension review. Although it may seem like a simple sign-up page, it is not. Not only does it ask for the visitor's full name and email address, but also for his phone number. Since people may be a bit more hesitant in providing this information, Abbey Wealth went ahead and described why they should not miss out on this limited offer in a content-heavy page.
Pros and Cons Of Short-Form Content
Short-form content works well in concisely conveying important information, and would work well in the following cases:
You are creating material for purposes like social media posts, PPC campaigns, and email subject lines.
Your audience already has a good knowledge of your products or services. People with knowledge of your information are mostly looking for precise information to help them make a purchase or subscribe to a service. Here, long details won't be necessary.
You are interacting with your existing customers or qualified leads because such people are already familiar with your brand and know what makes your brand stand out.
You're selling a relatively cheap product or a product that is commonly used. In cases like this, it is best to go straight to the point to drive conversions quickly.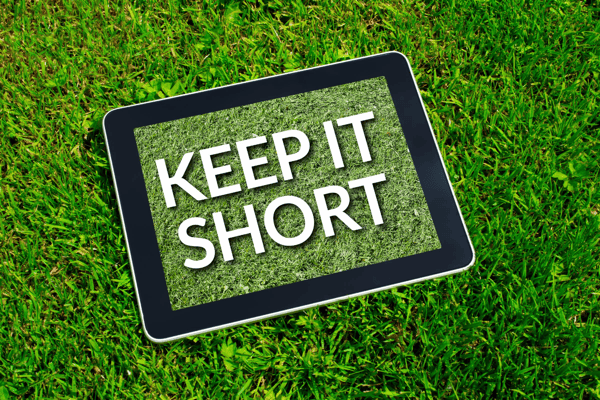 Short-Form Content Advantages
Many people have a short attention span, which makes it difficult to read through a blog post with thousands of words. Such people would rather scan through a webpage for important information. The most significant advantage of the short-form content as that there is a higher chance of your audience actually reading through your post.
It takes lesser time to create short-form content than long-form content, and this is one of its greatest advantages. The time used in writing a 3000-word blog post can be used to write six 600 word blog posts, allowing you to be time-efficient while creating more activity on your site or social media page. You need not be an expert and go deep into the topic. Plus, you can do short-form articles yourself, which can save you money since you won't have to outsource.
Since short-form content is not time and money consuming, it is easier to engage with your audience frequently. You can publish several posts a week and keep up the activities on your blog with ease. However, this greatly depends on the topics you focus on.
A lot of people actually prefer to consume content on their mobile phones. Keeping your content short makes it easier for your targeted audience to read it on their phones, and this would result in a higher number of people viewing your content. Your audience would easily read your posts on the go without having to save for later.
Short-form content improves your engagement levels through straight-to-the-point posts that easily catch the attention of your audience on social media platforms. The shorter your content is, the more likely it is for people to read it and even share it with others.
Great for Encouraging a Simple yet Quick Decision
This content length is great for simple decision-making tasks, such as signing up to be a part of a newsletter. When encouraging users to sign-up, you shouldn't drone on about all the benefits and features of being a part of a newsletter subscription are. You let them know in a few words as possible.
Short-Form Content Disadvantages
The disadvantages of using short-form content when compared to long-form content are as follows:
It's easy for most people to assume that writing a long-form content would be more difficult than writing short-form content. But the truth is, writing a short-form content is more difficult because you have to use a limited amount of words to deliver your message. Short-form content may not give you enough space to fully utilize your words, especially when there's a lot to say.
Short-form content doesn't give room for an in-depth analysis, which is an automatic disadvantage for topics that require clarity, statistics, and elaborate research. The lack of details could be detrimental as people may view your content as low quality and less valuable.
Not search engine friendly
With short-form content, word count is limited, and this prevents your content from being naturally keyword-rich and value-rich. In return, your website may not generate as much organic traffic as you would like. Some website owners try to stuff as many keywords as possible in one short post, but search engines now have a way of overlooking them and favoring longer and more detailed posts.
Short-form content is excellent when you deliver exceptional value with just a few words. However, when the information you give is inadequate in each post, you will result in creating several posts on the same topic in the stretch of days or even weeks, which many users may find annoying.
When your site holds brief information, people are more likely to spend less time on your site as short-form content typically takes about two minutes to read. The short amount of time your audience would spend on your site would also lead to a low amount of average time spent on your site and a higher bounce rate.
Short-Form Content Examples
How do businesses use short-form content effectively? Here are some examples.
Krisp is a noise-canceling application which is available to use for free (with some limitations). Their homepage (which doubles as their sign-up page) describes the benefits of using their app for online conferences and even gaming.
Those seeing their landing page for the first time might be a bit confused about what exactly they offer, but those who have read about Krisp before will actually be already familiar with it, so the conciseness of the information being provided is actually important.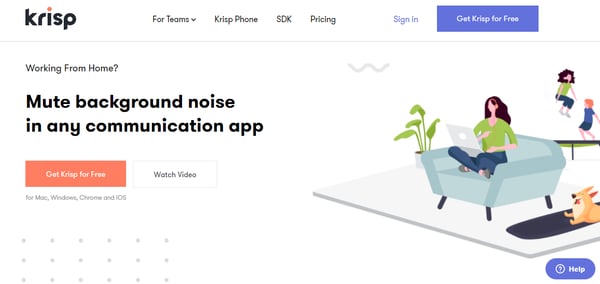 This affiliate landing page uses short-form content of about 300 words to encourage users to download the casino app. Visitors intrinsically know what slots and casino apps are, they just need a little push to get them to sign-up to one. That small push usually includes free spins or betting money, with an impression of success and high returns, which is exactly what this lander shows.
How to Choose Between Long-Form And Short-Form Content
Judging from the advantages and disadvantages of each content form listed above, it is evident that both forms serve their purpose in every content marketing strategy. Common sense would dictate that you make use of both to achieve maximum results in your marketing plan, but how do you choose which to use and when?
You can make use of some basic guidelines to determine the best content form for your purpose, brand, and business. Before developing a copy, you must review your target persona and ask yourself the following questions:
1. How knowledgeable are your audience about your brand or product?
The first step you should take in deciding what length your content should be is determining how much your customers and targets know about your product or service.
Ideally, short-form content works best when your audience is already familiar with your brand the product you're offering. Since such people trust you already, they are most likely only reading your content to find out a few things before making a purchase or subscribing to a service. Boring them with lengthy information may cause them not to convert at all.
Long-form content, on the other hand, is essential for new customers and products. When your product is new in the market or your target audience has little knowledge about what you're offering, its always best to give a detailed explanation of your product or service to help your audience understand your offer and trust your brand better.
2. How much interest do your readers have in your offer?
The next factor you should consider before deciding on the ideal length of content for your business is how much your target audience is interested in your product, service, or business.
This factor is particularly handy because the level of interest readers have in your offer would determine how much information they need to see. Readers who are interested in your offer would ideally visit your page to learn more. There, you can provide a well-detailed long-form content to answer all their possible questions and drive conversions.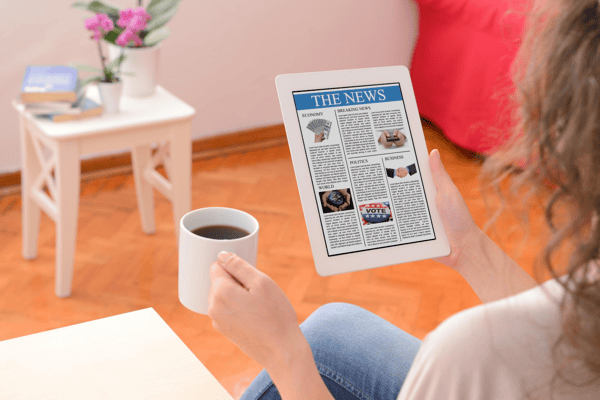 However, readers who come across your page with little or no interest in your offer would be bored or scared away by a lengthy post. Those readers would most likely find thousands of words unnecessary and annoying too, especially when the long-form content is aimed at driving conversions.
When your audience has little interest in your offer, the best approach would be to use short content to capture their attention and make them develop interest. Metrics like Time On Page help to measure the enthusiasm of your audience towards your offer. Google Analytics can also be used to know more about the interest of your audience.
If you have heatmaps, you can develop an in-depth understanding of which part of your content the audience was interested in, and which part caused him to leave.
3. What resources are available for the production of content?
Another important factor you should consider when deciding on the right length of content for your business is the number of resources available. It takes a considerable amount of time to research, edit, optimize, and publish content.
Long-form content often takes more time, money resources, and people to create than short-form content. If you aim at engaging your audience by posting on a regular basis, it may be challenging to keep up with creating long-form content if you don't have enough of these resources.
4. What is the intent of your target audience?
Another factor that helps to determine how long your content should be is the intent of users. Knowing what your target audience is interested in knowing help in deciding the areas you need to cover in your content.
An excellent way to get an idea of what users want to know about is developing a set of keywords relevant to your niche, and then using a keyword research tool to find out what users are curious to learn more about.
When you're aware of what your target audience's intents are, you can craft your content to meet their needs. The number of relevant areas you find will most times determine the length of your post – more keywords may require more topics and longer content, while fewer keywords may not need as many topics and words.
5. What are your goals for the content?
As creating content requires resources, you must ask yourself what you hope to achieve from the content based on engagement, discussion, shareability, industry status, traffic, search ranking, and conversions. Your objectives will ultimately help in choosing the length of content adequate for your purpose.
If you hope to capture the attention of users, engage them regularly, and achieve a high rate of shareability, short-form content may be well suited. But if your goal is to give a detailed description of a topic, increase traffic and ranking and enhance your industry status, you should consider adopting the long-form structure.
When determining the content length for your landing page, it helps to know what stage of the marketing funnel your customers are already at.
If your goal is to encourage the user to purchase or sign-up for a trial and this is the first time the visitor is made aware of your offer, long-form content is recommended. If you are on the remarketing stage, short-form content is good enough.
If your goal is to simply ask the user to sign-up or download a free app, short-form is recommended as it helps the user decide faster.
Sometimes, it also depends on the ad format. Banner ads frequently land on either an offer page or a landing page with short-form content. Native ads almost always open up to a long-form content that gives an impression of continuity for the user.
6. What stage are you at in your business?
Businesses or websites in their early stages may not have adequate resources to publish long-form content. In fact, most website startups employ short content to easily get the attention of users and get them to share their content in order to increase their popularity.
On the other hand, businesses that have become recognized in a niche have both the required expertise and resources to create high-quality, evergreen lengthy content.
7. What is your writing style?
Many online website owners get so carried away by trying to provide what their audience wants, that they forget what their own writing style is. Bear in mind that audiences love authenticity, and you would easily gather a broader fan base by writing in a manner that suits your personality and that you can easily keep up with.
When you force yourself to adapt to a writing form just because it is successful with your competitors, you may not achieve the same results. If long-form content works well for Seth Godin, it doesn't necessarily mean it will work out well for your offer and brand.
Keep in mind though that style consistency is not as important when running ads to your lander. It would actually be a great idea to test multiple writing styles and see which among these your audiences respond well to.
Final Thoughts on Content-Length
Several factors influence your content decision, but you can make the right choice of content length when you consider your audience, the nature of your business, your goal, your resources, and your writing style.
Short-form and long-form content both have their usefulness in different aspects of our business. While long-form content works well in cases where details are required, short-form content is excellent for capturing the attention of your audience quickly.
Whichever form you may choose to adapt, always remember that the key to successful content lies in quality, irrespective of the length. If you decide to adopt both methods for different purposes to achieve maximum results, weigh all the factors mentioned above for every piece of copy you write. And remember, you can always split-test between the two to find which style works best!
With the knowledge provided in this article, you will be equipped to choose the proper length of content that will suit your audience and boost conversions.
If you need more assistance in your native advertising journey, don't hesitate to shoot us a message at love@brax.io.