It's easy for businesses to overlook the value of a regular newsletter. After all, it's just a bunch of text and images, right? Wrong. Read on to find out how a humble small business named Rohi Coffee was able to achieve high returns from its subscribers by improving its newsletter strategy with the help of Brax.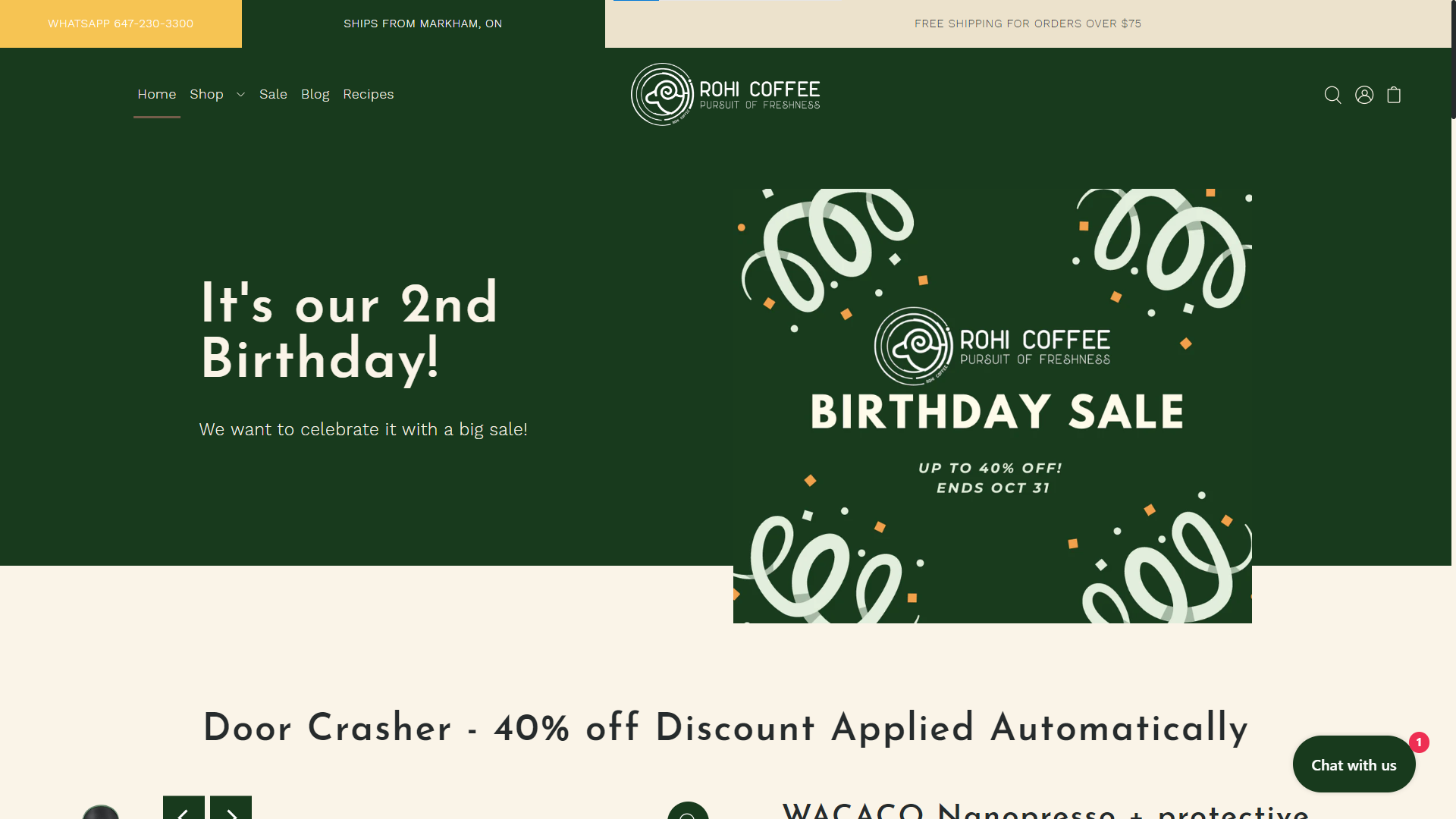 The "Often Overlooked" Email Marketing
Ah, the humble newsletter. So often overlooked by businesses, yet so often deliver a high ROI. In this day and age of flashy social media campaigns and high-budget advertising, it's easy to see why the newsletter falls by the wayside.
But make no mistake — a well-executed newsletter can be a powerful marketing tool. Not only does it provide an easy way to stay in touch with your customers, but it also gives you a chance to show off your company's personality and build relationships with your audience.
A well-crafted newsletter can be a powerful marketing tool, delivering a high return on investment. The key is to create content that is interesting and relevant to your target audience. That's exactly what the marketing team at Brax did; they worked on not just capturing the audience's attention but converting these into purchases.
About Rohi Coffee
Rohi Coffee is a small coffee company based in Markham, Ontario in Canada. It provides customers with fresh, premium specialty coffee and curated coffee gear within the Greater Toronto Area. Its shop features a great line of Single Origin Coffee, Blended Coffee, and various coffee gears that are sure to entice coffee enthusiasts.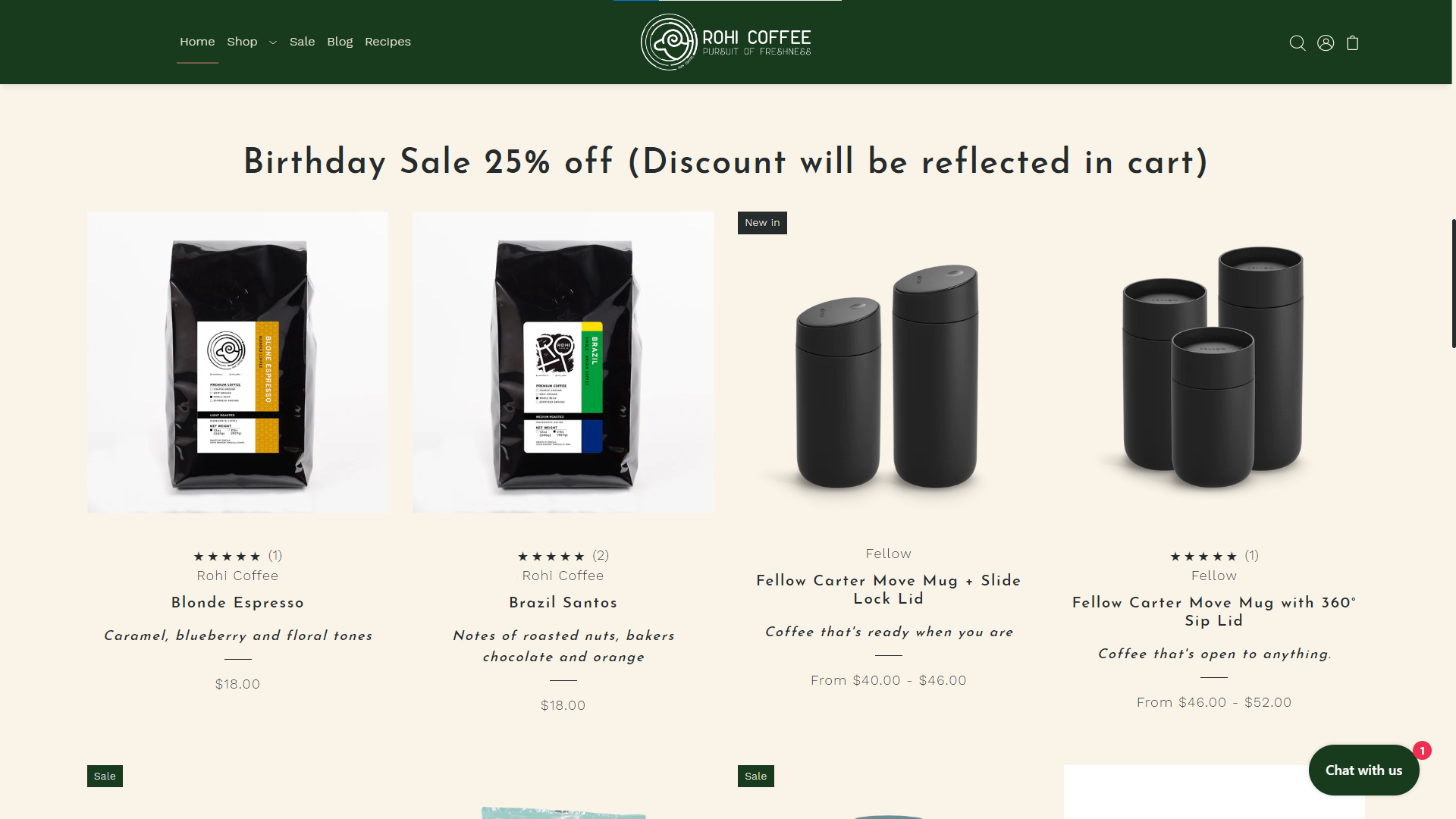 While the business attracts audiences and is able to convince them to subscribe, its owner, Geoff Lau, and his team do not have the expertise to convert them into paying customers. They knew that money could be made from their subscribers, they just didn't know how.
Enter Brax's marketing team. At first, Rohi Coffee was hesitant to work with Brax, seeing as it is known to work with big brands. However, the team was able to convince them that they are here to help businesses of all sizes!
The business is just celebrating its second year, and what better way to help them celebrate than by increasing its revenue through email marketing?
The Strategy
When the team from Brax sat down with Rohi Coffee to discuss their content plan, the company had about 378 subscribers that were under-utilized. Of these 378 subscribers, only 275 were valid.
The business has never received orders from its subscribers' list, and the owners wanted to change that.
Brax's marketing team walked them through how to better collect subscribers on their website and what creative designs will be used in their newsletters and email marketing campaigns.
The goal is not only to deliver information and maintain interest among subscribers but also to convert their desire into orders. This followed the AIDA principle in marketing — Attention, Interest, Desire, Action.
The team also discussed what email marketing platform to use to deliver the newsletters. After all, not all platforms are created equal. The chosen platform had to be easy to use, so Rohi's owners wouldn't have to waste time trying to figure it out. It also had to have features that would allow the team to track data and measure results.
And so, with a strategy in place and the right tools at their disposal, the team got to work.
Collecting Leads
Here is the subscription pop-up on Rohi Coffee's website: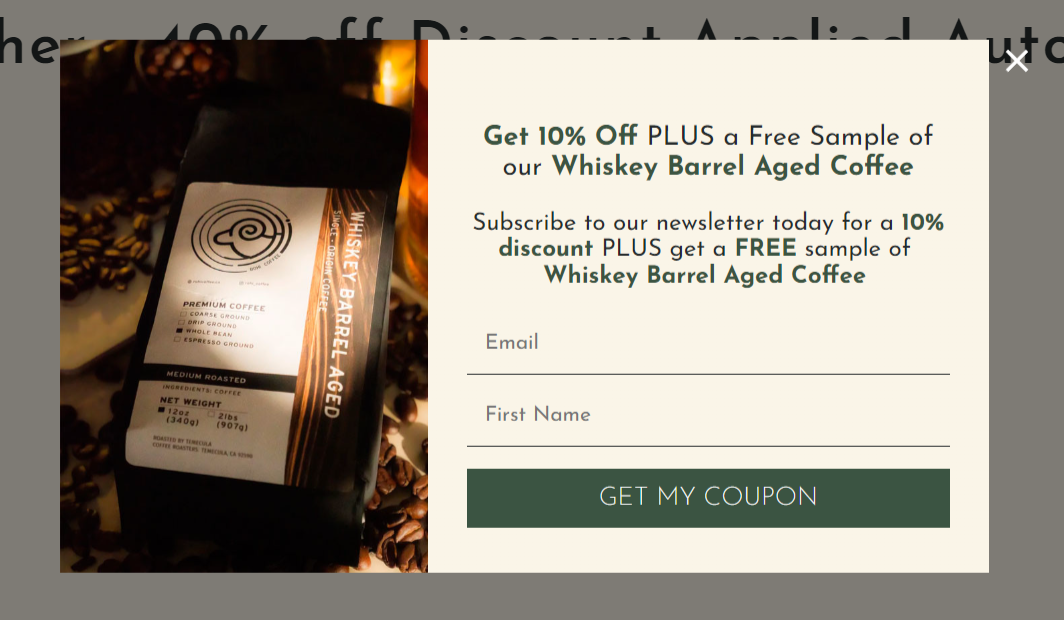 Starting the Email Marketing Strategy
Once enough subscribers were collected, the marketing team started sending email newsletters according to the content schedule.
Here are some of the best creatives that converted well.
Newsletters focusing on events
Limited-time discounts increase the urgency, hence improving conversion rates.
Offering a Discount on One Product Line
15% Discount on All Drinkware
Featuring a Product
Discussing the features and benefits of 1Zpresso Q2 Manual Coffee Grinder increases interest in the product.
It is easy to see how these creatives converted all those coffee enthusiasts!
The Results
With the help of this revamped subscription pop-up, the Brax Team was able to increase Rohi's subscribers from a meager 378 to 929 subscribers. That's more than 146% increase in subscriber base!
Take a look at how the business's subscribers' list jumped up when Brax started working with them:

This means more people are now interested in Rohi Coffee's products and services. As long as the company sticks to Brax's email marketing plan, this subscriber list can turn into recurring revenue that can potentially increase the customer's lifetime value!
In a span of four months, from May to September of 2022, the team's email marketing strategy generated an additional $3,715.72 in sales, with an average order value of almost $200!
Here's what Geoff Lau has to say about Brax:
"Brax has helped us in planning and doing the creatives for the newsletters. It has successfully helped us connect with existing customers and shows our potential customers what we have to offer.
We were originally intimidated by Brax due to their large portfolio of customers but the staff have been so friendly and helpful; they make us feel valued, and I hope we'll continue to work with them to scale our small business!"
Our pleasure, Geoff!
Final Thoughts
The team accomplished all of this by creating high-quality content that was interesting and relevant to their target audience. They topped it off by sending perfectly-timed newsletters with the right email marketing platform.
So before you write off the humble newsletter, think about how it could help your business achieve its goals.
If you're thinking about starting a newsletter for your business but are unsure of where to start, contact Brax today. Our team of marketing experts will help you create a content strategy that converts, no matter your business size!
Want to learn more about how Brax helped other businesses? Have a look at these case studies: