Trying to figure out the best time to publish your content can feel like a guessing game. Do you release it right away and risk getting lost in the shuffle? Or do you wait and hope that people will still be interested in the time you finally hit publish?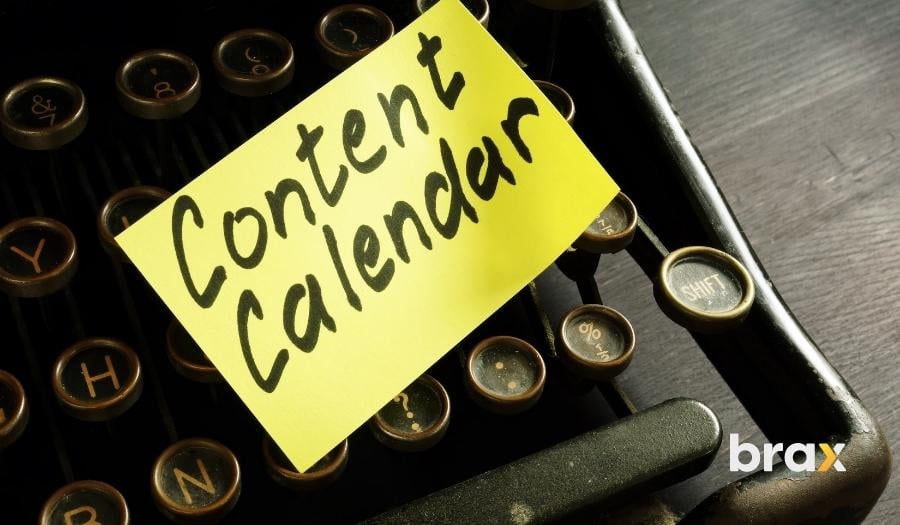 If you're not careful, you can easily end up publishing your content at the wrong time and missing out on all of that potential traffic and engagement. But there is a solution! A content calendar is the key to success.
But what is a content calendar? And how can creating a content schedule help improve your content's performance?
What is a Content Calendar?
A content calendar is an essential tool for any marketer or business owner who wants to plan and execute a content marketing strategy. By creating a content calendar, also known as an editorial calendar, you can ensure that your content is well-organized, timely, and aligned with your business goals.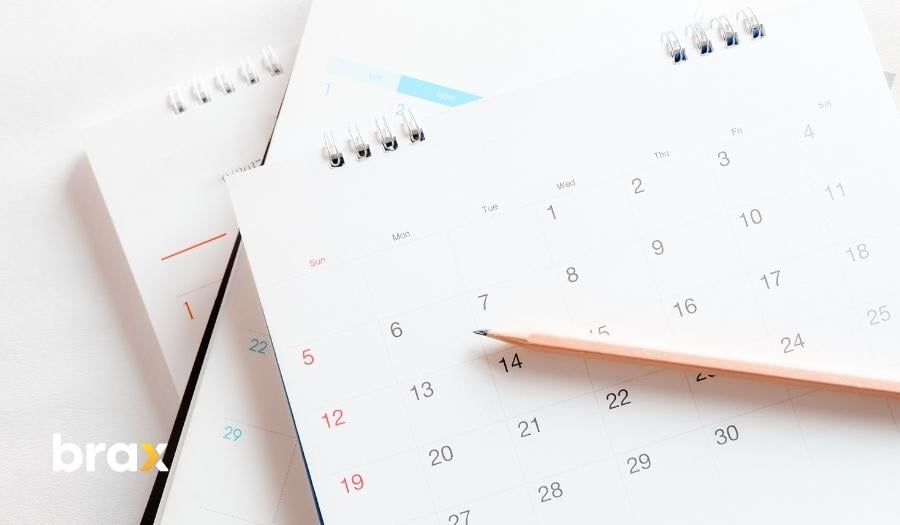 At its most basic, a content calendar is simply a schedule or timetable for creating and publishing content. This can include blog posts, articles, social media updates, videos, podcasts, and more. An editorial calendar allows you to plan out what type of content you will create, when you will publish it, and where you will share it. This ensures that your content strategy is cohesive and structured, making it more likely to be successful.
A content calendar can also be used to track performance and measure results. By keeping track of your metrics on a regular basis, you can fine-tune your strategy and ensure that your content is having the desired effect. Additionally, a well-managed content calendar can help you save time and resources by avoiding duplication of effort and maximizing efficiency.
The key to creating a successful editorial calendar is to plan ahead. By taking the time to brainstorm ideas and map out your content strategy in advance, you can avoid the last-minute scramble to come up with something new to post. And by setting deadlines and sticking to them, you'll ensure that your readers always have something new to look forward to.
While a content calendar can be a helpful tool for organizing marketing campaigns, it is important to note that it is not a substitute for creativity or good writing. The best content calendars are those that are flexible and allow for spur-of-the-moment ideas and unplanned opportunities. At its core, an editorial calendar should be a living document that evolves as your business does.
Overall, a content calendar is a valuable tool for anyone who wants to create high-quality content on a regular basis. By planning ahead and tracking your progress, you can ensure that your content marketing efforts are truly effective.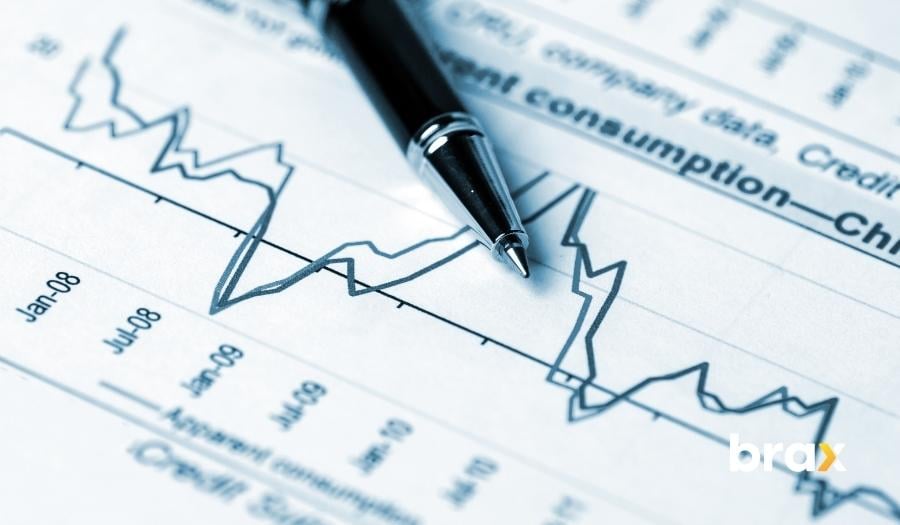 What are the Benefits of Scheduling Your Content?
Releasing your content can be beneficial, especially if you feel like your ideas are gold. If you want to get the most out of your content, consider these benefits of scheduling the release:
You'll have time to perfect it.
Take the pressure off yourself to produce content on the spot by scheduling it ahead of time. This way, if you're unhappy with something or want to change something, you have the time to do it.
It will seem more timely.
If current events are relevant to your industry or if there's a holiday coming up, plan your content accordingly! This will ensure that your audience sees that you're keeping up with what's going on and that your brand is relevant.
You'll stay consistent.
Consistency is key when it comes to releasing content. By having a schedule, you can map out when you want to release what instead of scrambling to put something together last-minute.
Scheduling can also help to build anticipation for your content.
If your audience knows when they can expect new content from you, they are more likely to check back regularly and engage with what you have to say. When people know when to expect new content from you, they're more likely to check back regularly.
It's just good practice.
Scheduling ahead of time is generally considered good business practice. Not only does it show that you're organized and prepared, but it also allows you to take advantage of any opportunities that might come up (such as working with influencers or sponsors).
It allows you to take advantage of 'prime time.'
Your prime time is when most of your target audience is online and engaged. Scheduling your content to be released at this time of day can help to increase traffic and engagement. And when they do, they'll be more likely to share your content with their friends and followers. As a result, scheduled content can help to give your marketing efforts a boost.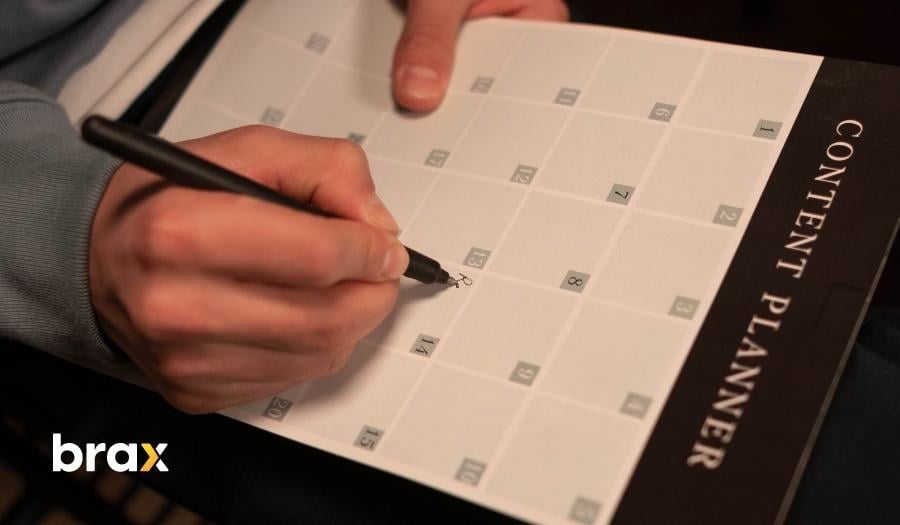 It helps free up valuable time that can be used for other tasks.
By bulk-prepping your content, you'll have time to do something else — like maintaining your social media presence, interacting with potential customers, or simply focusing on other aspects of your business.
It gives you a much-needed sense of structure and organization.
Finally, and perhaps most importantly, scheduling your content helps in terms of organization. It can be difficult to keep track of everything you need to do in a day, let alone a week or a month. But with an editorial calendar, you can visually see what needs to be done and when. This way, you can ensure that nothing falls through the cracks and that your content marketing efforts are truly effective.
Where can you apply your content calendar?
A content calendar is a tool used by content creators to plan and organize their output. In short, it is very useful for content marketing. There are a few different types of content that you can apply a content calendar to, and these are:
Blog
As a blogger, you are always looking for new content ideas to keep your readers engaged. But it can be tough to constantly come up with fresh ideas that are relevant to your niche. With an editorial calendar, you can make sure that you always have something new and interesting to share with your readers and customers.
You can spring ideas for blog posts based on the coming events or holiday celebrations. For instance, we've posted an article on how to promote on Black Friday and Cyber Monday because these two events are just around the corner, and no doubt businesses are looking for ways to capitalize on these shopping holidays.
Plus, when you have a content calendar, you can batch-create content, which can save you a ton of time in the long run. So if you're looking for a way to streamline your blogging process and come up with great content ideas, then using a content calendar is definitely worth considering.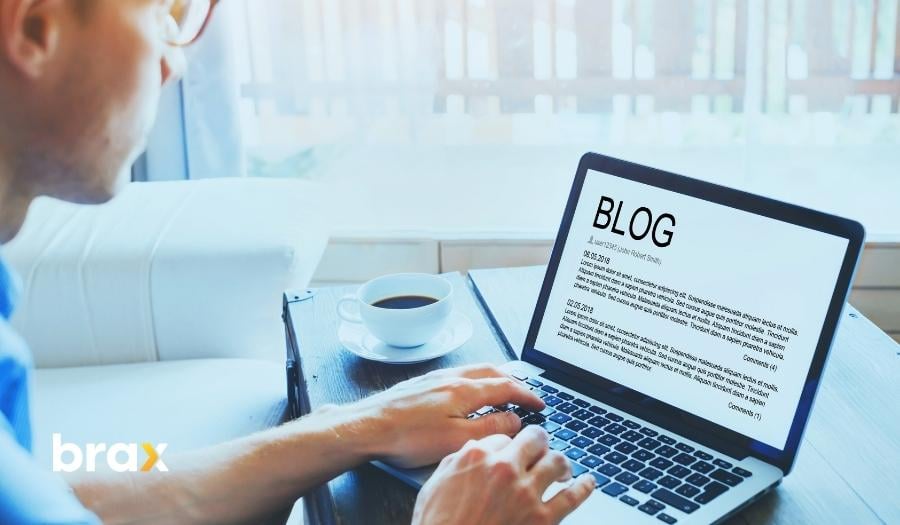 Social Media Platforms
If you're like most people, you probably have a love-hate relationship with social media. On the one hand, it's a great way to stay connected with friends and family. On the other hand, it can be a huge time suck.
But if you're running a business, social media can be a powerful tool for promoting your products or services. And one of the best ways to make sure you're using social media effectively is to create a content calendar.
Here's how to create a social media content calendar for your business:
1) Decide which platforms you will use.
This will depend on your business and your goals. For example, if you are a B2B company, LinkedIn may be more important than Twitter. Or if you are trying to reach millennials, Instagram might be a good choice.
2) Determine how often you will post.
This will also depend on your goals and your audience. If you are trying to build a following, you may want to post multiple times per day. Make sure to check your page analytics, like the Facebook Page Insights, to see the best times of day for you to post. But if you are just trying to keep your existing customers updated, once or twice per week may be sufficient.
3) Choose the topics or themes for your posts.
Again, this will depend on your goals and audience. If you are trying to attract new customers, you may want to focus on topics that relate to your product or service. If you are trying to build loyalty among your existing customers, you may want to focus on topics that they care about (e.g., their favorite sports team, their alma mater, etc.).
4) Create the actual content for each post.
This is where the rubber meets the road! Make sure your posts are interesting, engaging, and relevant to your audience.
5) Schedule each post using a tool like Hootsuite or Buffer.
This will help ensure that your posts go out at the right time and on the right platform.
Following these steps will help you create a social media calendar that works for your business and helps you achieve your social media goals!
Youtube videos, podcasts, and webinars
A content calendar is a great way to keep track of your video releases, podcast episodes and webinars. Any YouTuber worth their salt knows that a content calendar is essential for keeping track of video ideas, upload schedules, and ensuring a consistent output of quality content. It can help you stay organized and on schedule. Plus, it's an easy way to share your content with others.
A content calendar can be helpful for a number of reasons, but mainly because it gives you a chance to experiment and try new things without feeling like you're risking your whole channel.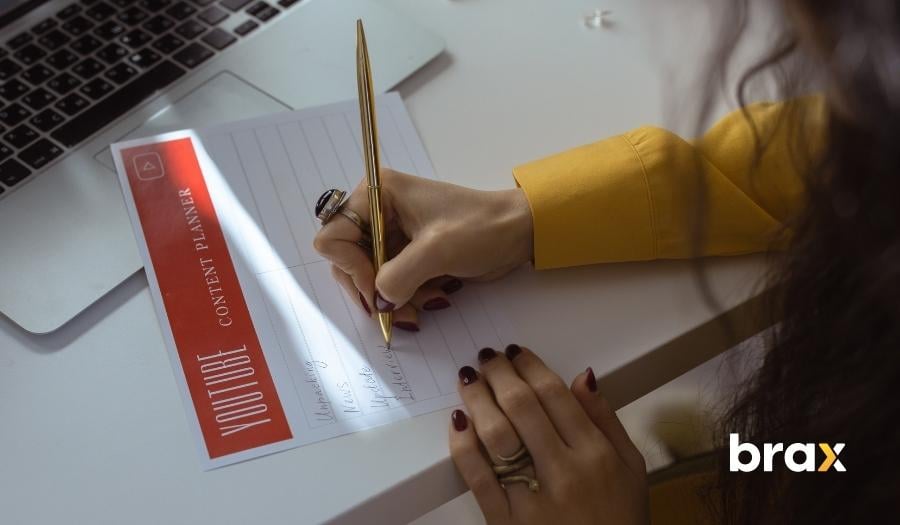 Email and Newsletters
Email and newsletters are great ways to keep your subscribers up-to-date on your latest content. But if you're not careful, they can quickly become a cluttered mess. That's where a content calendar comes in handy.
With a content calendar, you can map out a schedule of what you're going to send out and when. It can help you stay organized and make sure your subscribers always have something new to read.
Plus, it can be a lifesaver when the time comes to actually sit down and write your email or newsletter. With a content calendar, you'll already know what topics you need to cover, and you can simply fill in the blanks.
How to Create a Content Calendar in 5 Steps
If you're planning on creating a content calendar manually, there are a few steps you'll need to take. Here's a quick rundown of the steps:
1. Decide what format you want to use.
Will you be using a physical planner or an online spreadsheet? For some people, it's more advantageous to write things down with a pen and paper as it helps them better remember important things. For others, having a digitized calendar helps them access the schedule on whatever device.
Once you've decided on a format, it's time to start filling in the details. Begin by adding all of the important dates and events that you need to remember that are related to or can impact your business, such as events, holidays (Mother's day, Father's day, Halloween, Christmas, etc.), launch dates, release dates, BFCM, etc.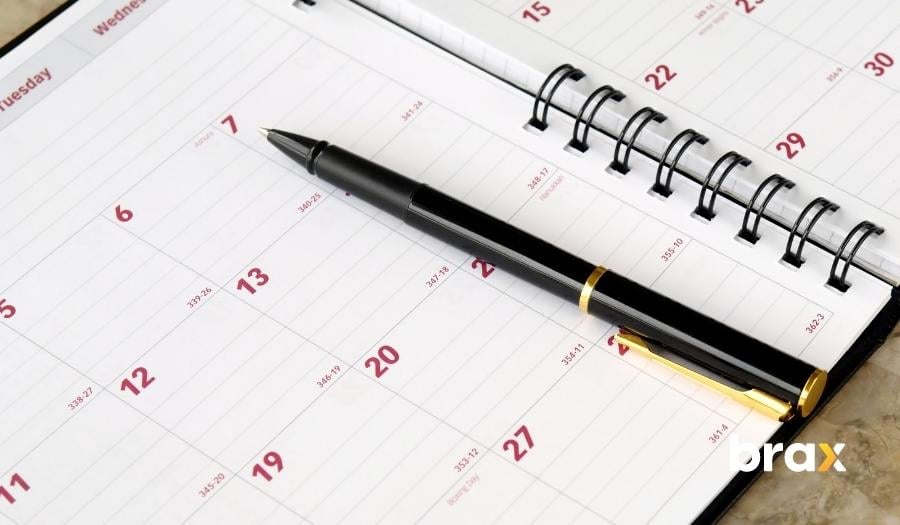 2. Decide what type of content you want to create.
This could be blog posts, articles, videos, or even just social media updates. If you release content on more than one platform, you should separate them. Different platforms should have different content calendars to avoid confusion, but they should also be interconnected. For instance, you can link your social media post to a blog post published on that day.
3. Decide on a posting schedule.
How often do you want to post? Once a week? Twice a week? Once a day? Once a month? Choose a schedule that you can stick to. This will depend on the type of content you're creating and how much time you have available for creating content.
For example, if you're planning to shoot a video, you'll need to factor in time for scriptwriting, filming, and editing. Videos and blog posts take longer than simply social media updates, after all.
4. Fill in the details.
What do you want to write about? Make a list of potential topics or choose specific themes for each month. Once you have some ideas, start plugging them into your calendar. Include the title, format, due date, and any other relevant information.
For each post, decide on a title, an outline, and what type of content (e.g., images, videos, etc.) you want to include. Add any additional details, such as keywords or notes on the target audience. This will help you stay focused when creating your content.
5. Set deadlines.
This could be based on when you want to publish it or when it's needed for a specific campaign or event. Having deadlines will help make sure that your posts are published on time. Make sure to give yourself plenty of time to write and edit each post so that it's up to your standards before hitting "publish."
Remember to stick to your schedule! The only way a content calendar will work is if you actually use it. So make sure to set aside time each week or month to write and publish your posts according to the schedule you've created.
Following these simple steps will help ensure that your blog is successful! If you're still unsure where to start, check out the content calendar templates here.
9 Content Calendar Tools You Can Use
You can't just wing it when it comes to your content calendar. Content scheduling tools help make sure your posts go up on time, every time. Here are a few options to get you started:
Google Calendar
One of the most popular calendar tools, Google Calendar is great for managing both personal and work commitments. It's also easy to share calendars with others, making it ideal for team collaboration.
Here's how to use it:
1. Go to calendar.google.com and sign in with your Google account. If you don't have a Google account, you can create one for free.
2. On the left menu, scroll down to the bottom and click on the "+" icon next to "Other Calendars" to create a new calendar.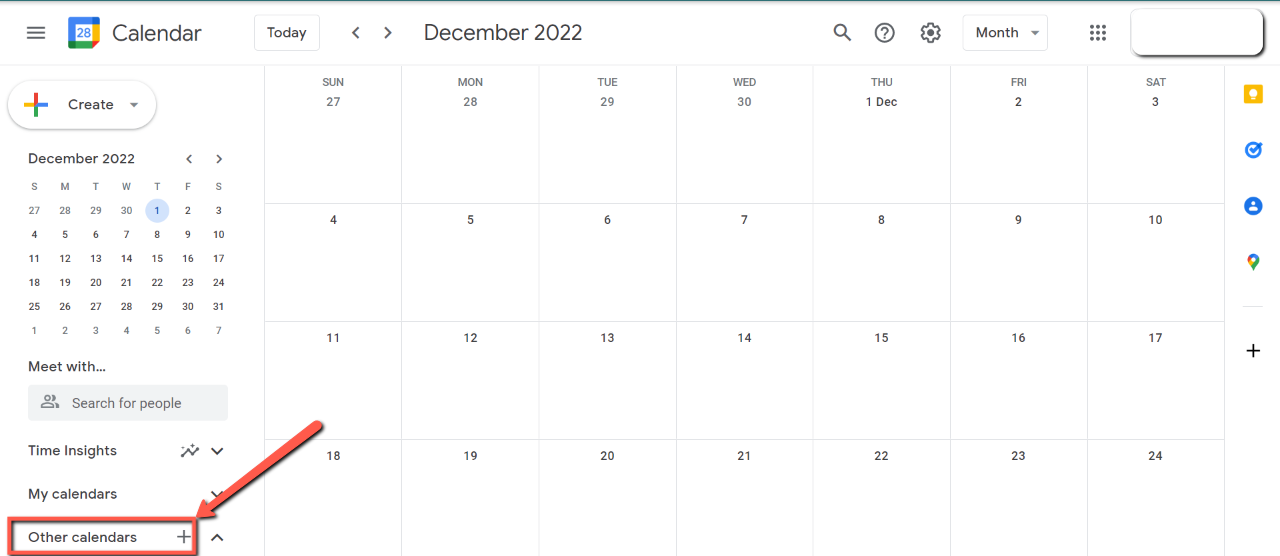 3. Give your calendar a name (e.g. "Content Calendar") and description, then click "Create Calendar."
4. Now it's time to start adding events! Click on the day and time when you want to add an event, then enter the event's name, details, and any other relevant information. If you want to set up a recurring event, click on the "Repeat" option.
5. When you're finished, click "Save."
That's it! Your content calendar is now ready to use. You can merge all your content calendars together and assign colors per calendar so you can identify which platform needs posting. You can link it to your mobile phone so that you'll always be updated with the schedule that you need to keep.
Trello
Trello is a visual task management tool that helps you to track progress on projects. It's perfect for content creation as it allows you to easily see what needs to be done and when. Trello is a free online service that lets you create "boards" to organize anything you like. You can create boards for different projects, assign tasks to yourself or others, and set due dates.
It is also a project management tool that can be used for a variety of purposes, including creating a content calendar. To use Trello for this purpose, you will need to create a board with three columns: "Ideas," "In Progress," and "Published."
Then, you can add cards to each column to track your progress. For example, you could add an idea for an article to the "Ideas" column and then move it to "In Progress" when you start writing. Once the article is published, you can move it to the "Published" column. You can simplify the tasks even further by automating moving cards from one list to another.
Asana
Asana is another popular project management tool that helps teams to collaborate on tasks. It includes features such as drag-and-drop task scheduling and customizable templates, making it perfect for content creation.
Asana is great for creating a content calendar. You can use it to track your content, share it with others, and see who is working on what. Asana also allows you to create tasks and subtasks, which can be very helpful when planning a content calendar.
Hootsuite
If you're looking for a way to easily create and manage a social media content calendar, Hootsuite is a great option. With Hootsuite, you can quickly and easily create posts for all your social media accounts in one place. Plus, you can schedule those posts in advance, so you never have to worry about forgetting to post something or posting at the wrong time.
Plus, Hootsuite's Insights tool offers users customizable reports and dashboards that give you an overview of your content performance so you can adjust your calendar accordingly.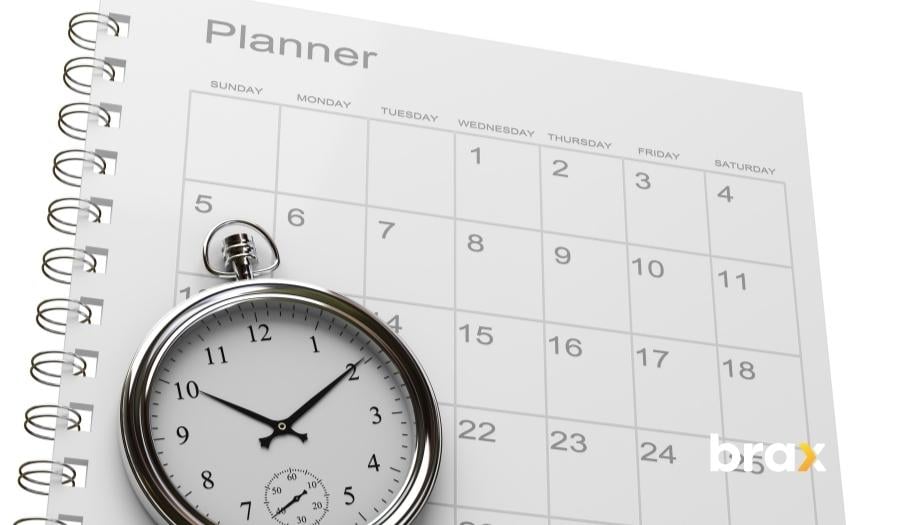 Sprout Social
A content calendar is a great way to keep track of your content and ensure that you're posting regularly. Sprout Social is a tool that can help you with this, and it has some great features that make it worth considering over other options.
One of the best things about Sprout is that it allows you to post to multiple social media platforms at once. This can save you a lot of time, as you don't need to switch between different tools to post your content. Additionally, Sprout provides detailed analytics that can help you understand how your content is performing and make changes accordingly.
Buffer
Buffer lets you schedule, publish, and analyze your posts all in one place. It is a super versatile tool that can be used for a whole bunch of different things — one of which is creating a content calendar! Here's a quick run-down of how to do it:
First, create a new Buffer account and connect all of the social media channels that you want to post to. Then, head over to the 'Create' tab and click on 'Calendar.' From here, you can start creating your posts!
You can either create them from scratch or use Buffer's 'suggestions' feature to quickly populate your calendar with content. Once you're happy with your posts, hit 'Schedule', and Buffer will take care of the rest!
On the plus side, it's extremely user-friendly and easy to set up. It also has some great features, like the ability to see what time of day your posts will get the most engagement.
coSchedule.com
coSchedule is an all-in-one tool that lets you plan, publish and optimize your blog posts, social media updates, and email campaigns. CoSchedule is a paid service that offers a drag-and-drop interface for creating and managing your content calendar. It integrates with WordPress, so it's ideal if you're running a blog or website.
Creating a content calendar may seem like a daunting task, but with CoSchedule it's a breeze! Simply create an account and start by entering your blog's URL. Then, select the social media accounts you want to post to and choose the frequency of your posts. CoSchedule will then generate a suggested posting schedule for you based on your blog's content.
You can also use the CoSchedule calendar to plan and track your content creation process. Simply drag and drop blog posts, social media updates, and more into the calendar to get a birds-eye view of your content strategy.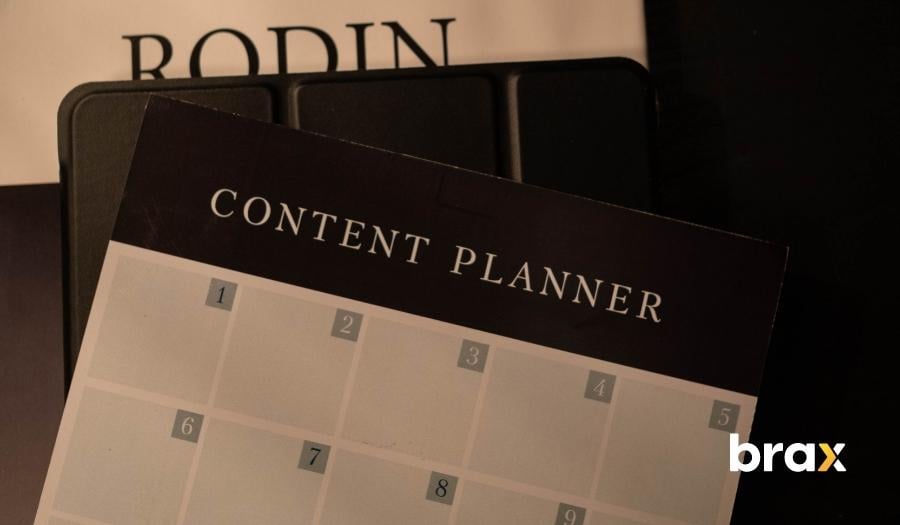 ContentCal
ContentCal is a content calendar that you can use to plan, publish and measure your content strategy. It's super simple to use. Just create an account and add your social media accounts. Then start creating content!
You can either use the ContentCal Calendar to plan out your content, or you can use the ContentCal Library to find, curate, and share content. Once you've created your content, you can publish it directly to your social media accounts or schedule it for later.
Evernote
Evernote is a free online note-taking service that's great for organizing all sorts of information. You can create notebooks for different purposes, add tags to keep track of things, and even share notes with other people.
To get started with using Evernote as a content calendar, simply create a new notebook and label it "Content Calendar." Then, begin creating new notes for each piece of content you want to create.
Be sure to include the title, target audience, topics covered, and any other relevant information. Once you have a few notes created, you can start organizing them into a calendar format. Simply drag and drop each note into the appropriate day and time slot. If you need to reschedule something, simply drag and drop it to a new time slot.
And that's it! You now have a content calendar that you can refer to whenever you need to plan your content creation. You can even create your video scripts and straight posts directly within the scheduled post.
Conclusion
A content calendar can be beneficial for businesses of all sizes, but more so for small ones. As a small business owner, you wear a lot of hats. You're the CEO, the CFO, the janitor, the HR, the blogger, and the social media manager all rolled into one. And while you may be a renaissance woman or man, there are only so many hours in the day. That's where a content calendar comes in.
A content calendar can help you plan and schedule your content posts in advance. This way, you can batch-create content, freeing up time to focus on other aspects of running your business. Not to mention, it can help you maintain a consistent posting schedule, which is essential for building an engaged following.
If you need help creating and managing content for your business, reach out to the Brax Team! We accept businesses of all sizes, and we'll help you with your content and digital marketing efforts to boost your business.
Liked this article? You might also like these topics: