Are you wondering what the 'creator economy' is all about? This exciting phenomenon has become increasingly popular in the past few years, given the versatile ways in which it can help monetize your passions and skills.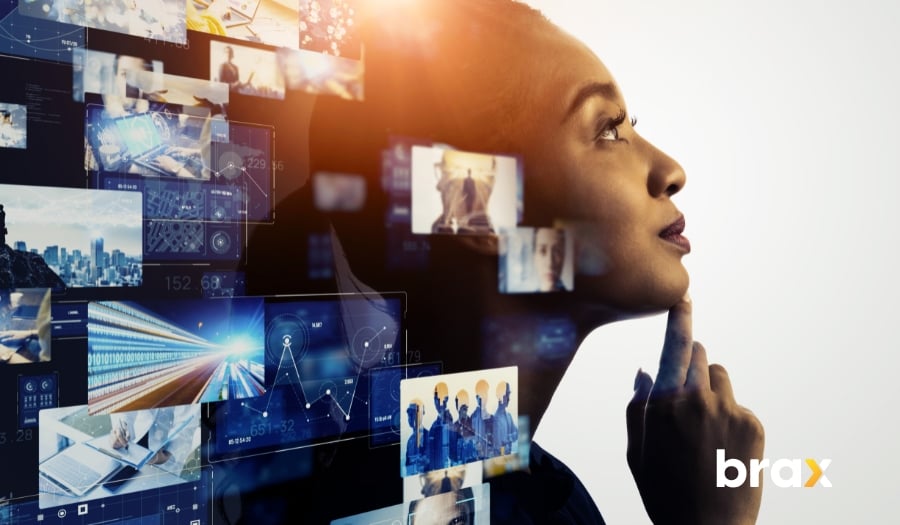 Thanks to social media platforms like YouTube, Instagram, and Twitch, and blogging platforms like Wordpress, it's easier than ever for creator-entrepreneurs to get their products and services out there — leading to some really awesome opportunities in terms of profitability.
But where do you begin if you're new to this arena? How do you access resources and ensure that your efforts yield returns instead of writing checks that no one will cash?
No worries — we've got you covered. This article will take you through the basics of the creator economy and show you how to create a well-oiled business machine that produces steady returns. So take a deep breath and dive into The Creator Economy with us! We can tell you all about how it works, how to make it pay off, and how to turn it into your business BFF that gives awesome returns — like other friends, only more permanent.
What is the Creator Economy?
Welcome to the exciting and rapidly growing realm of the creator economy! It's a revolutionary new way to make money in an era of rapidly advancing technology.
But right now, you may be asking yourself, "what is the creator economy" and is it really happening around me?
Put simply, the creator economy is a new system where individuals are able to generate their own income streams from the content that they create. The Creator Economy refers to creatives who use their art, media, or expertise to make money online.
Unlike traditional jobs, the creator economy allows anyone with a profitable niche or interesting idea to capitalize on their unique offerings without needing a large bank account or advanced education. The rewards can be huge if you find something you're passionate about that others appreciate and want to support.
Whether you're an artist sharing videos on YouTube, a chef blogging delicious recipes on food platforms, or a blogger writing long-form essays or travel content, your creative offerings have value in today's modern world.
YouTube, TikTok, and other video streaming services have birthed countless overnight stars (or overnight millionaires) who got their start with no capital other than their own talent.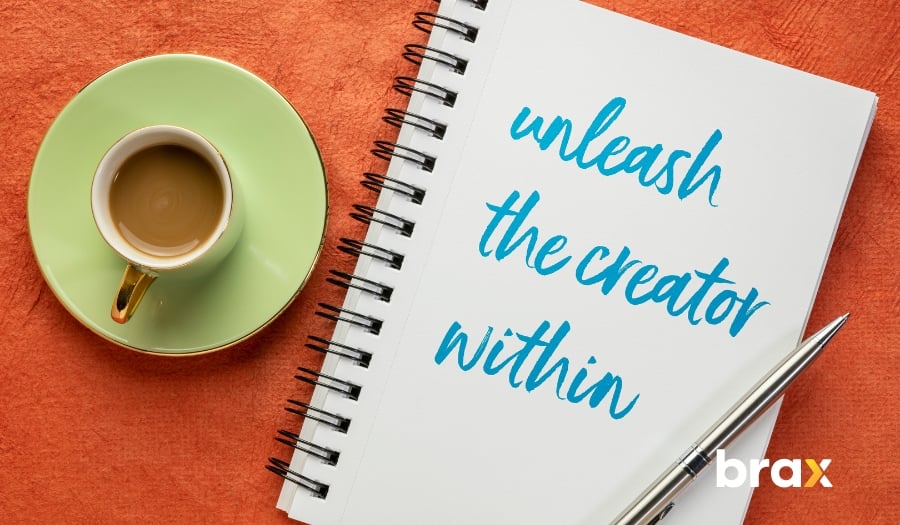 It may take time and effort, but the possibilities are endless; the creator economy can open up untold opportunities for anyone with an inspired idea and the determination to share it with the world.
No longer do you have to rely on traditional jobs for your financial stability; with the creator economy comes autonomy and a myriad of opportunities for creative expression.
What is the Difference Between Creator Economy and Gig Economy?
The Creator Economy and the Gig Economy provide individuals with two distinct avenues for earning a living.
The Creator Economy is geared towards building user-generated content that stands the test of time – think your favorite influencers creating merchandise, courses, or evergreen content for ongoing income. Independent creators don't often work with clients for projects but turn to other sources of income, such as ads, affiliate promotions, and partnerships with companies.
The Gig Economy sticks closer to the freelance archetype. It is all about short-term contracts and freelancer projects where clients pay you for your work. It's useful if you need quick cash, but these are usually one-offs that won't bring you repeat customers or lasting income streams. This model gives professional freelancers more flexible opportunities to take on projects in their fields than with regular employment structures.
There's something special about both the Creator Economy and Gig Economy. Creative professionals should keep both models in mind and determine which is best for them based on their individual goals.
What are the Different Types of Creators?
Content creators come in all shapes and sizes. From YouTube stars to professional bloggers, the diversity of content creators is truly astonishing.
Of course, no matter what type of content they create, they all share a common goal — to inform or entertain their audience in an engaging way. No matter your interests, there's a content creator out there that speaks to you on a personal level.
There are four main types of content creators, and they are the Networker, the Writer, the Visualizer, and the Speaker.
1. Social Media Influencers (The Networker)
Social media influencers have quickly become the faces of modern advertising. They are popular individuals that have gained a large following on their social media accounts by showcasing their style, fashion sense, lifestyle, or special skill. This group is made up of all kinds of people – from fashion bloggers to foodies, gamers to beauty gurus, and more.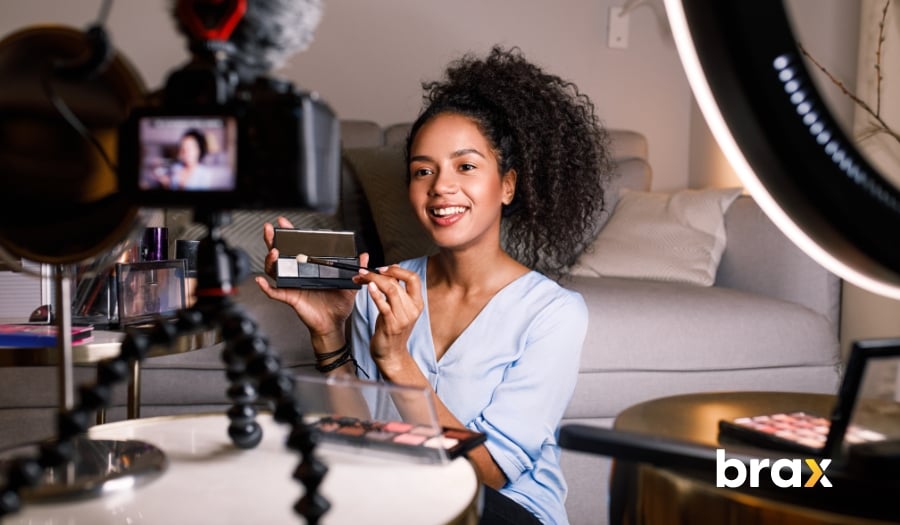 Nearly any person can qualify as an influencer if their online presence has successfully captured the attention and loyalty of a significant group of followers. Influencers use their wisdom and influence to spread the message of a variety of products and services to their devoted audience members in exchange for payment from those same businesses seeking promotion.
Through personality, dedication, and creativity, some of them even manage to hit celebrity status as they build a following with thousands or millions and beyond.
It's a great way for them to make money and helps businesses reach out to potential customers in creative ways that are sure to stand out!
2. Bloggers (The Writer)
Bloggers are content creators whose mission is to inform and entertain their target audience through written content, sometimes topped up with videos as well. They write compelling stories, offer unique perspectives, engage with current trends in online conversations, and share interesting new ideas.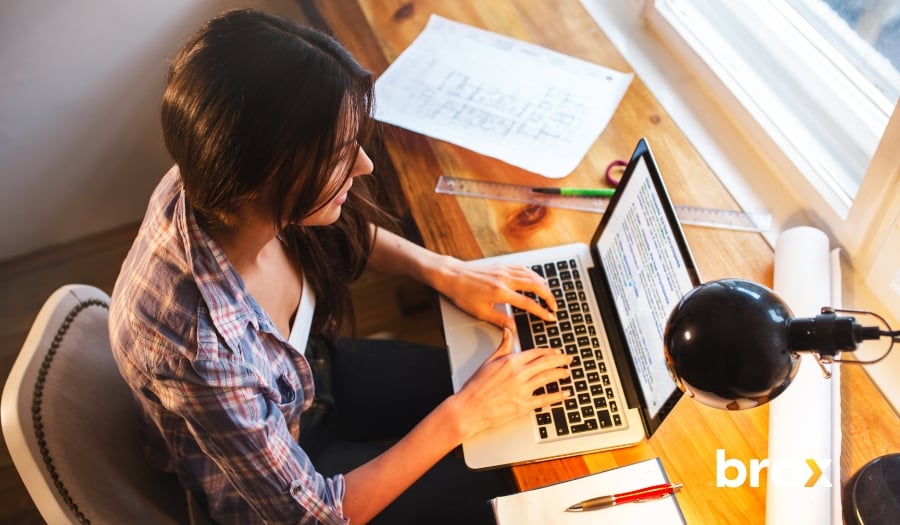 Whether the blogger has a background in journalism or prefers to rely on their creativity alone, they work hard to present quality content across multiple platforms. By responding to community needs and demands, they create content that educates, entertains, and inspires their readership.
With creative passion as their fuel source and innovative ideas as their main resource, bloggers continue to be key players in the digital landscape of today, and of course, in the creator economy.
Even if you don't write that well, there are tons of content creation tools nowadays, allowing you to easily write easily as long as you have an idea of what to write about.
3. Vloggers (The Visualizer)
Vloggers (from the phrase video bloggers) are the 21st century creative innovators who use the power of video to share anything from their day-to-day lives, to make creative films, and even to share tips and advice.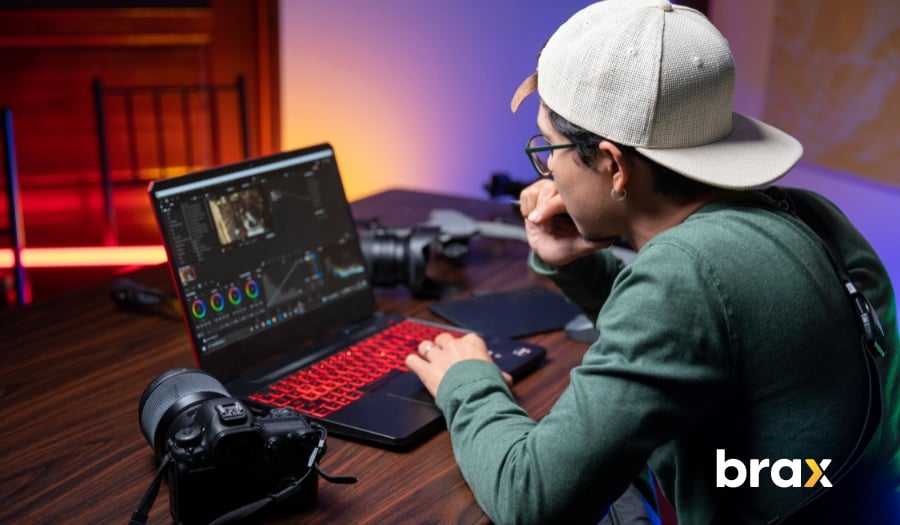 Vlogging is a powerful tool that gives individuals a chance to build their own audience and monetize their passion – making it part of a larger creator economy that reaches millions across the world.
With visual storytelling becoming even more popular because of platforms like YouTube and Instagram, vloggers are at the forefront of using their creativity to develop self-sustaining businesses. They often focus on topics from product reviews and tutorials, food to fashion, lifestyle advice to travel tips, or even career coaching or investment tips.
4. Podcasters (The Speaker)
A podcaster is essentially a radio presenter through streaming audio content, usually over the internet. From interviews to audio blogs, mash-ups, and stories, podcasts bring a wide range of interests to our ears.
Think of radio shows in the past (when the internet wasn't as prevalent as today) — they're essentially the same, except that they also have a camera pointed at them. It's like watching behind the scenes of a radio show.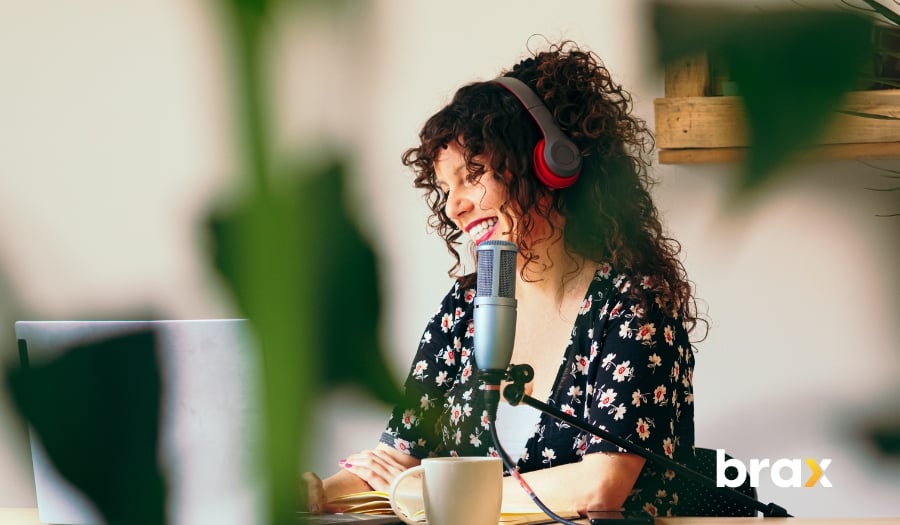 Podcasters are the newest members of the creator economy, using their voices to share and discuss a range of topics. Whether it's a sports fan learning more about teams and players from around the world; or someone who can't wait for that next game-changing idea from silicon valley, listeners can rely on podcasters for interesting and stimulating content.
How Do You Make Money in the Creator Economy?
Earning money online as a content creator has become more and more accessible, with countless opportunities available to those looking to make a living by creating content. On the average, a content creator makes around $62,000 a year (Zippia, content creator salary 2023).
Some online content creators even reach the millions! However, even if you don't reach that, the good thing is that there is a lot of potential for this business model to become a consistent source of income.
With a little bit of effort and know-how, you can join in on the booming creator economy and get paid for your ideas. All you need is an idea, some content creator tools, and willingness to promote your work.
If you're an aspiring online content creator, the most important question on your mind is likely to be: how exactly do I earn money from this? While answers have varied depending on who you ask, here is the general gist of it:
First, choose a platform and style of content creation.
If you're comfortable being in front of the camera, you'll go for the vlogger way. You can upload your posts on social media platforms that accept long-form videos, like YouTube and Facebook.
If you'd rather create short-form videos or short-form posts (like tweets) or images and texts, then you can be an influencer. Your platform could be any of the social media platforms available today.
But perchance you don't want to show your face and would rather create text-based content, then blogging or website publishing is the best option for you.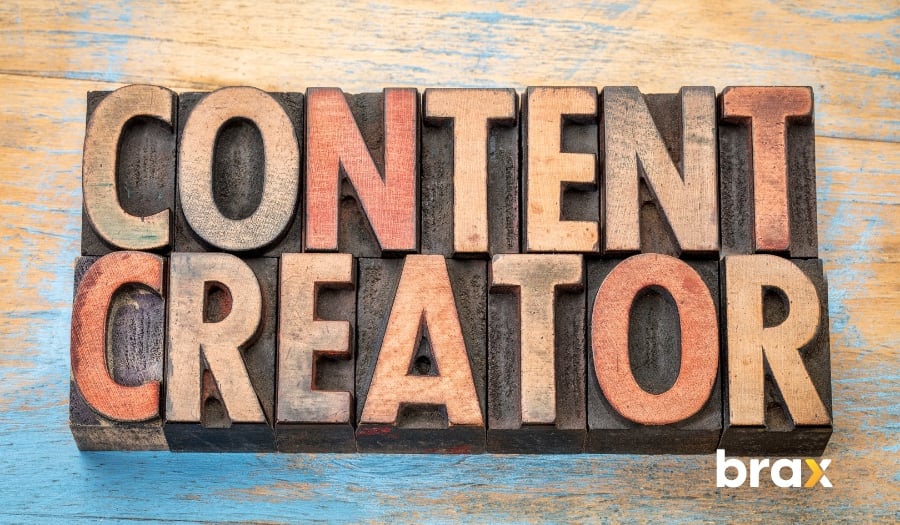 Second, choose a niche.
If you are keen to get into this rapidly growing industry, you will quickly become aware that the key to success is choosing a specific niche — that is, selecting a particular subject or area of interest to specialize in.
If you're planning on choosing the online publishing route, check out the top niche website topics to focus on in 2023. This one focuses on websites that earn from ad arbitrage, but it is still a part of the creator economy.
Third, research competing content creators.
Researching other content creators is an essential ingredient in the recipe for creating great content. After all, what better way to determine which genres and styles work in the space you want to pursue than by looking at what has already been successful?
By taking a deeper look into the content of those who have found success in the platforms you want to use, you'll learn invaluable lessons. This may include how to present yourself, engage with your audience, and capture their attention in a competitive market.
Fourth, create your content.
Don't sit too long on the information and ideas that you already have — start working on them! Oh, and don't forget to utilize content creation tools like openGPT, Canva, and more.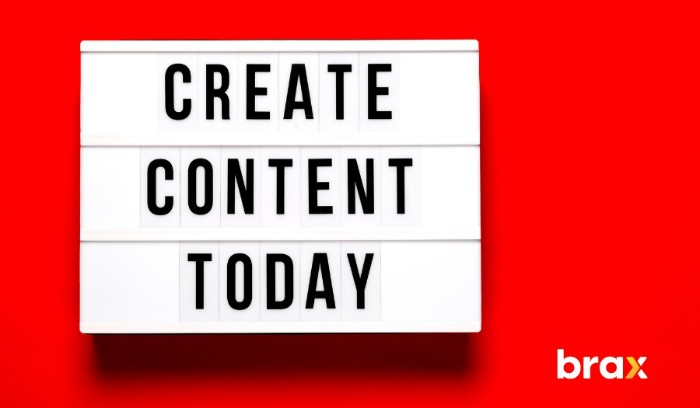 Fifth, gain an audience.
While your network may be a great place to start, branch out with more organic methods of sharing and marketing your content. Use keywords for blogs and hashtags for social media posts so that you can reach an even bigger crowd.
Sixth, find advertisers.
This is the part where you can earn money. To start, collaborate with brands and businesses that align with your values and niche. If you open a content website, research ad platforms and affiliate networks that accept website publishers so you can start showing ads on your website pages.
One example of an advertising platform that gets you ad revenue on publisher websites is Google Adsense. There are tons of similar publishing networks out there, do your research before settling down on one.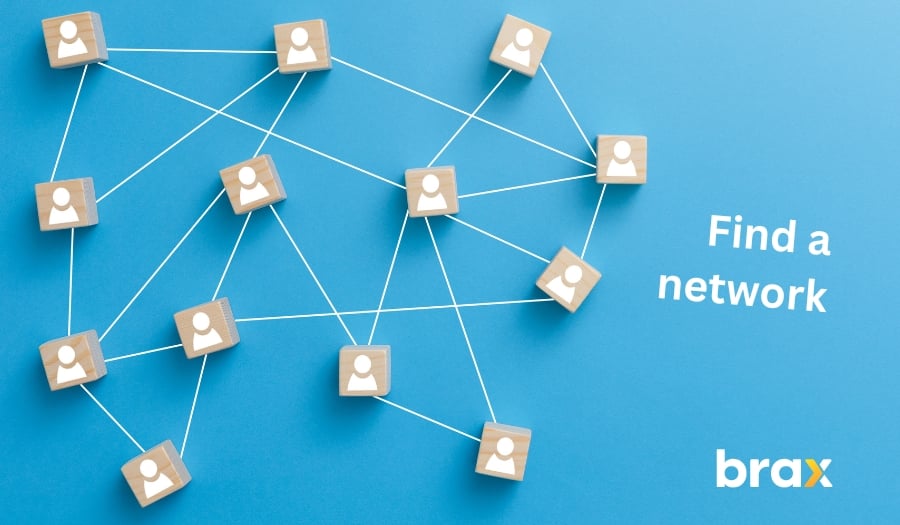 If you're a vlogger or influencer, join an influencer marketing hub to get hired as an ambassador or get paid for posts and mentions. Some of the top influencer marketing platforms include:
You can also work directly with companies that utilize influencer marketing and accept other types of content creators. You can check the business's company website or even send them a message through their social media pages, email, and contact forms.
Tell them about who you are and what you do, how partnering with you can be potentially beneficial for them, what exclusive content you can give them, and more.
However, don't fall into the trap of beefing yourself up too much. Be realistic by providing stats on your audience, such as:
how many followers/traffic you have,
what is the demographic of your audience,
what are their interests, or what your niche is,
...and other relevant information.
Remember to always be courteous and professional!
But that's not all. You can also join an affiliate program and promote offers that fall within your niche. With this, you won't have to sign up for brand deals and create exclusive content. If you'd like to promote affiliate offers and products, check out our article on the best affiliate programs beginners should join.
Seventh, try additional means of earning.
Ad revenue and promoting other people's businesses aren't the only way for you to make money in the creator economy. You can rely on multiple revenue streams.
Some additional means to bring home that dollar include:
create and sell digital products such as e-books, virtual events, and online courses;
create your own brand and sell merchandise or physical products;
offer consulting or coaching services from people who want to learn from you directly;
Utilize crowdfunding platforms like Patreon or Ko-fi to allow fans and followers to support you financially on a recurring basis;
Dabbling in some of these may give your income an additional boost.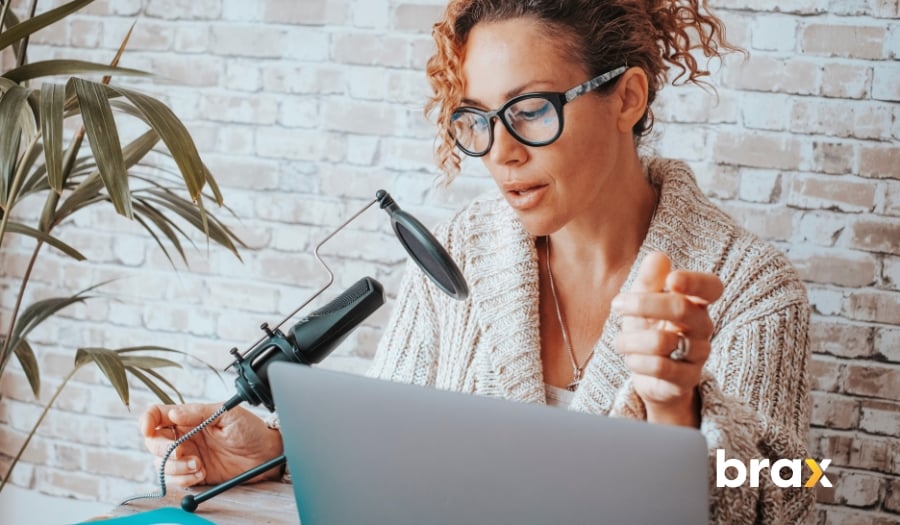 Remember, earning money as an online content creator takes time and effort — but with dedication, creativity, and consistency, it's possible to turn your passion into a sustainable career in the creator economy.
Use Native Ads to Speed Up the Process of Earning as a Content Creator
Being a successful creator can be incredibly rewarding, but let's face it, it takes time and dedication to be able to bring in real income. The good news is you don't have to wait endlessly for your hard work to pay off!
One of the quickest paths to capitalizing on all the amazing content you're producing is by utilizing ads — particularly native ads. Unlike other forms of ads, native ads blend in with the content they're placed next to and appear more as recommendations than blatant promotions, which is exactly what we want to avoid.
For social media, the ads shown within the user's feed are actually native ads. But what if you produce written content, a.k.a. you have a website? You can use native ad platforms such as Taboola, Outbrain, MGID, and more to advertise and get more eyes on your pages.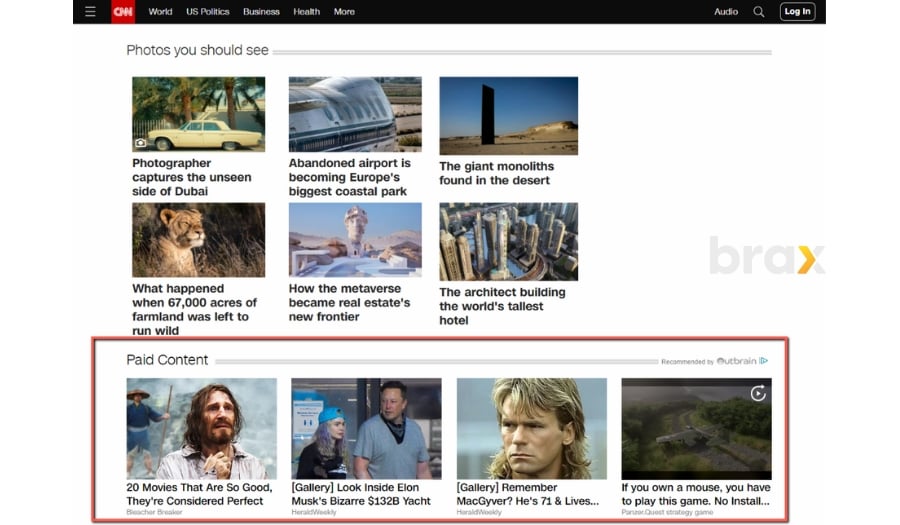 The higher your traffic levels or, the bigger your audience, the more companies would like to work with you, which means you'll earn more!
This may sound intimidating, but with this approach, you're in charge — you decide what ads will display, which of your content to advertise, what audience demographic to target, and more.
Advertising your content is also useful if you are joining a creator economy platform that has a minimum traffic or audience requirement.
If native advertising feels too much to take in right now, why not work with a team that specializes in optimizing native ads for content creators? Book a free demo with us, and we'll show you how it works and how we can help.
Conclusion
The creator economy is hot right now, and you owe it to yourself to jump in and start getting paid for your ideas. The world is quickly learning that creativity can be incredibly lucrative, and there's a variety of ways to earn money by doing things like podcasting, shooting videos, or writing each day.
You don't need permission or investment to share what you create with the world. With the right hard work and persistence, you can develop a side-hustle or even make it your full-time career! Whether you'll be earning from ad revenue or the sale of your personal brand products, you'll surely profit.
Plus, you'll get the satisfaction of knowing that YOU created something of value and are rightfully enjoying the rewards for it.
There's never been a better time than now to join in on the craze, so why wait any longer? Take control of your financial fortune today — become part of the creator economy revolution!