Native advertising is a type of advertisement specifically designed to match the layout, language, and style of the platform that hosts it, so that it stands a good chance of resonating with the target demographic of that platform. The whole idea behind native ads is to ensure it blends in with its surrounding context, so it remains undetected as an advert. That way, it looks like a regular social media post or Google search result. Native ads are sometimes known as advertorials or sponsored content, and allow users to interact with businesses on a deeper level and with better engagement.
As an affiliate marketer, native advertising is one of the options you might want to consider in bringing traffic to your website or that of the offer you are promoting. It's a good option because it reaches out to a very clearly defined set of audience demographics with a set of common traits, who make use of particular online platforms to explore their interests. When you've identified your desired demographic along with pages they visit online, it becomes easy to target them with content specifically designed for them, which is an essential key to success in affiliate marketing.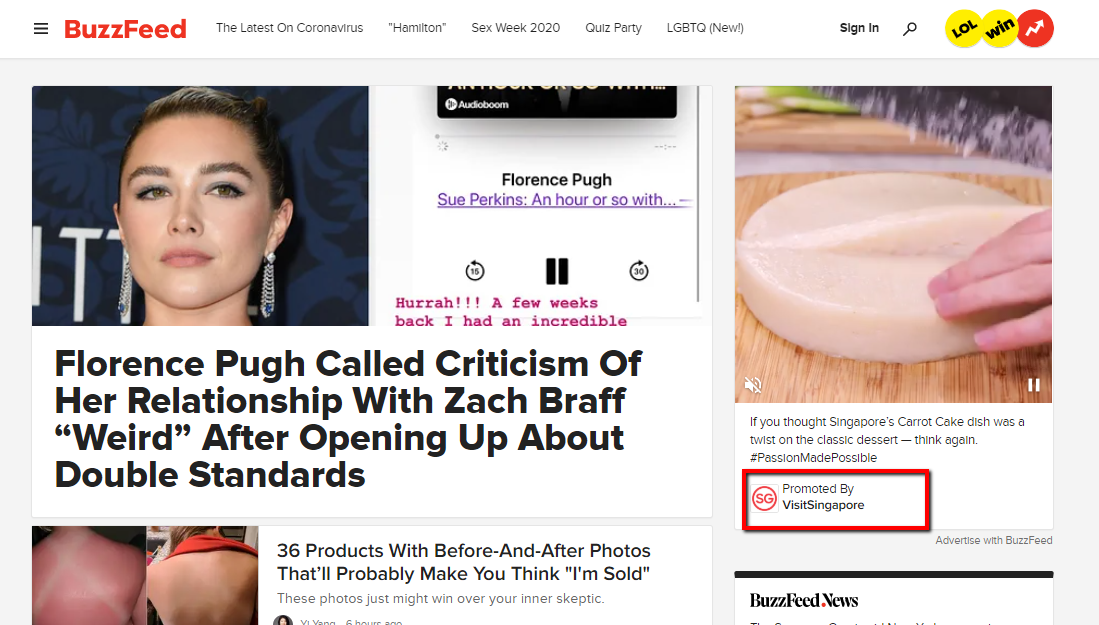 Native advertising is currently on the rise because it is the solution to 'banner blindness,' which is a phenomenon that ruins business for web advertisers. Ever since website visitors grew immune to buy-now-ads, many advertisers in the industry have turned to the native ad format as a lifesaver.
Native advertising is healthy for your business as an affiliate as it helps to meet the taste of your audience and it is one of the most preferred ad formats by advertisers. Internet users visit websites for content and not for adverts, so affiliate marketers need to adapt.
This method of advertising works well with most verticals. Although there are some verticals and products that are not accepted by native ad networks, affiliates can still achieve excellent results with travel, automotive, beauty, health & fitness, technology, careers, insurance, and finance niches.
How is Native Advertising Different from Other Ad Types?
Unlike other promotional methods, native advertising seeks to blend in with the unique aspects of its placements, thereby giving the audience a natural and familiar feeling while reading. However, since native advertising only recently became popular, it is often misunderstood.
Every affiliate must have come across the concept of native advertising at some point. Still, it's essential to understand it's characteristics to take the right approach while employing this method of advertising. Because it is a somewhat novel concept and is still developing, there are a lot of descriptions to go through when talking about native advertising. Here are some fundamentals of this term that every affiliate marketer needs to understand:
Native advertising is not content marketing.
Content marketing is similar to native advertising, causing a lot of people to assume they are the same. Although native ads are naturally targeted and positioned in such a way that the marketing experience is more sensitive to context, just like in content marketing, it is not enough to conclude that all kinds of content marketing are, in fact, native advertising.
Content marketing covers a broader scope, such as selecting promotional tools, studying consumer behavior, and enhancing distribution methods; meanwhile, native advertising focuses majorly on the content of the advertising. Native advertising is information-based, non-disruptive, and is a directly paid opportunity.
Native advertising is the antidote to ad fatigue.
Due to the abundance of ads all over the internet, consumers have developed a certain kind of fatigue and blindness to ad banners. Because native advertisements are non-disruptive, the gap between the advert and the consumer is slowly and carefully closed by the well-written informative piece about the brand.
Native advertising can fend off the usual fatigue associated with viewing adverts, as it carefully inserts the brand while explaining the niche. This keeps readers engaged, unlike in the case of viewing banner ads, making the brand more memorable.
Native advertising is a camouflaged promotion.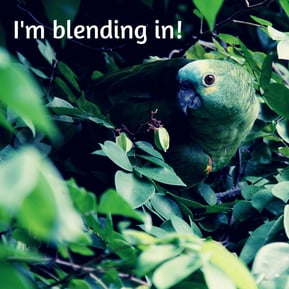 As opposed to a banner advertisement, which is the traditional method of online promotion, native advertising is carefully crafted to balance both promotion and information seamlessly. Sponsored content is carefully inserted in a website's regular posting to make it look like a natural part of the publication. This gives it a camouflaged nature, making it difficult for readers to detect.
Native advertising takes on many forms and easily adapts to various environments and websites, including social media platforms like Twitter and Facebook. When done right, native advertising is invisible to the eyes of the ordinary consumer.
Native advertising has six major categories.
Since native advertising relies heavily on camouflaging, ethical regulations have been placed to avoid abuse. Native advertising was categorized into six types by the Interactive Advertising Bureau in their Native Advertising Playbook. The six types are: Recommendation Widgets, In-Feed Units, Paid Search Units, Promoted Listings, In-Ad (containing natural elements) Units, and Custom. Below is a list of the six categories of native advertisements and the websites that use them:
Recommendation Widgets:

These kinds of native ads appear as an individual recommendation section based on what you read, purchase, search, or watch.

In-Feed Units:

You would find In-Feed units in 'content buffet' on editorial sites, social media platforms, and the news.

Paid Search Units:

These kinds of native ads simply show up in search results.

Promoted Listings:

These are items that appear in a search list, and are usually found in marketplace websites such as eBay, Amazon and Etsy.

In-Ad Units:

These types of native advertising appear on the outside of the editorial field and links to a page offsite. They usually contain content relevant in context to the website.

Custom

: Native ads such as those shown in Spotify, Tumblr, and Hearst, which don't fall under the other five categories, are classified here.
Native advertising is not deception.
Although native advertising camouflages among organic content, it is not deception. Other forms of advertising often employ misleading tactics to gain the attention of viewers. Native advertising, on the other hand, is recognizable even to the visitors themselves.
For example, when Amazon released the popular show, "How to Solve a Murder", they didn't shy away from displaying their logo to the viewers. The viewers were well aware that Amazon created the series, but Amazon didn't repeatedly remind them about their website through the course of the show. It's a form of honest branding as this helps to create a stronger partnership between the consumer and the brand. Native advertising should not employ backdoor means of content promotion and should not deceive the users. Everything in native advertising is placed right to avoid deception.
Native advertising follows a three-part structure.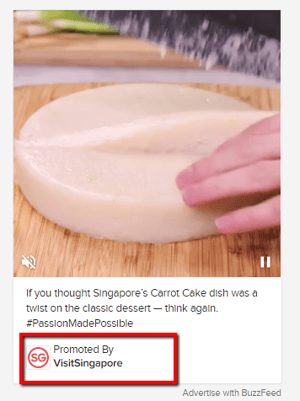 The art of writing native ads has been perfected through the years, and this has led to the establishment of the three-part structure for successfully writing one. The first part is the Ad Integration. Ad integration involves carefully inputting the ad into the website without deviating from the surrounding content. It is a vital part of writing native ads, as failure to adhere to this often results in the native ad becoming ineffective. Thankfully, though, native ad platforms can do this part on their own.
The second part, which is Aligned Objectives, ensures that the ad is in line with the need of the consumer at that particular moment. Ad Transparency, the last part, is an etiquette play by the brand to help build trust and rapport. Here, the brand reveals its ad intent with keywords such as 'Sponsored,' 'Suggested Post,' or 'Recommended Post.'
Native advertising depends on many factors.
The effectiveness of native advertising depends on several factors, such as the quality of their CTA, their visibility, frequency, click-through rates, conversion rates and overall performance. Knowing the basic principles of online marketing also helps in making native ads work, and gives an edge over others who might be using the same marketing approach.
---
Can Native Advertising Be Really Useful For Affiliate Marketing?
Short answer: DEFINITELY!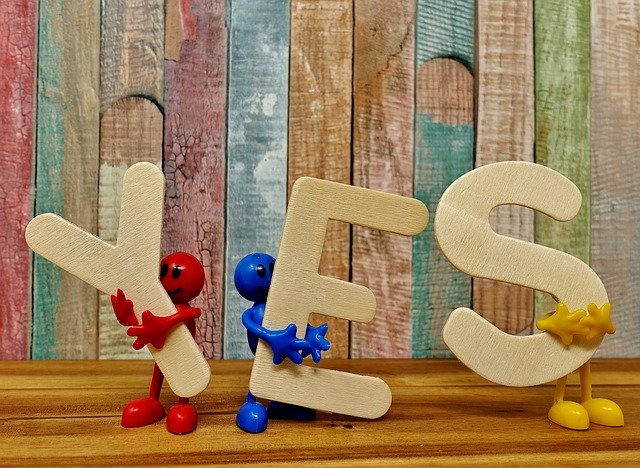 The main idea behind affiliate marketing is that it is an approach based on trust. Rather than using hard selling methods that audiences are already wary of, affiliates give recommendations on products. How reliable your personal brand is has a more prominent role to play than the size of your audience, and this reliability can be achieved by being as relatable as possible when giving recommendations to users as an affiliate marketer.
Being an affiliate marketer involves driving traffic and selling products from different niches, even without being an authority in every niche. One way to achieve this is by running native ad campaigns to help promote the merchants' products.
Native advertising, unlike traditional advertising, allows advertisers to offer relevant content to users while achieving their marketing goals. As you can only be successful in affiliate marketing by communicating the value of your offer to target audiences, native advertising is one of the most effective ways to boost profits.
The use of native ads is an excellent way to go about affiliate marketing, especially if you have a good knowledge of your target demographic, along with where and how they use the internet. Below are some ways this can help in affiliate marketing:
1. Drive traffic to your site.
This is a very effective method to drive lots of traffic to your site. When you promote high-quality content, you build a faithful audience in addition to an increased number of recurring visitors. With the use of native advertising in the correct way, you could also easily make a lot of money as an affiliate.
Even if your only target is driving traffic to your website, you would see that a good number of those visitors would convert if you keep track of them. The only way to build an audience and make sales at the same time is by creating quality content in the form of a native advert.
2. Promote content.
A famous technique affiliate marketers employ to promote content is the use of social media ads containing affiliate links or direct links to landing pages. However, native advertising allows you to achieve a similar result for less cost. Placing affiliate links on your own content is an effective way to promote multiple types of products, and at a lesser budget. When you distribute native ad contents to relevant audiences, you gain a higher profit.
You can also create a landing page solely for the purpose of attracting users. It can be the first step in your marketing funnel.
3. Promote direct landing pages.
Native advertising makes it easy to promote direct landing pages, as long as the content of the landing page meets the guidelines of the ad platform you choose to work with. An alternative way is to create a pre-landing page (as mentioned above) where you can add your affiliate link. Both methods work when you write your ad correctly and define your target audience.
4. Expand your email list.
Native ads can likewise be employed in expanding your email list. To achieve this, you would have to create a landing page that entices visitors to want to have more interaction with your brand by dropping their emails. When you have a long email list of target customers, creating awareness about products in the future becomes more effortless.

---
How Can I Succeed in Promoting Affiliate Offers with Native Ads?
It is important to note that the landing page and offer which you are advertising must match with the traffic sources you're advertising to. In addition to that, to achieve the best results from native advertising as an affiliate marketer, you would have to adhere to the following guidelines:
1. Choose the right offers for native advertising.
Native advertising doesn't work well with all offers. Much unlike banner campaigns, in native advertising, it is essential to find moderate to high payouts with an audience easy to target. Generally, niches like gaming, betting, health & beauty, fitness, dating, trading, binary, and finance perform well with native advertising.
Native advertising for gaming and betting.


Gaming and betting sometimes fall under the category of Gambling. Affiliates who are up-to-date with significant sporting events have an edge because, in these niches, timing is vital. Timing sports-betting native ad campaigns with major game events like Super Bowl of FIFA, combined with demographic targeting, can bring amazing results. Lovers of sports would find gambling offers particularly intriguing as nothing beats using your interests as ammunition for your native campaigns.
Native advertising for health, beauty, and fitness.


Products related to weight loss, skin care, and general well being perform very well on native ads because they are appealing to a majority of the population. So users have higher intent to acquire these products when seen in related articles. Everyone wants to feel and look better, and so often search for 'How to' articles on losing weight, changing their skin or health-related topics. All you have to do as an affiliate marketer is to target these readers.

You could draw their attention with a picture comparing 'Before' and 'After' the use of a product. Once you have them reading your advert disguised as a 'How to' article, most of the work is done already. You just have to convince them through your piece that your product is the solution to their problems. With the right landing page and compelling content, the conversion is pretty straightforward. Not a lot of verticals are flexible enough to target both granular and broad audiences, and so this niche may be a good start for affiliate marketing beginners.
Native advertising for dating.


Similar to the health, beauty, and fitness niches, the dating niche appeals to a large number of the population. Working in this vertical requires creativity to generate interest in viewers. Depending on the source of traffic, affiliate marketers could make use of explicit content to gain attention. With an attractive picture and title accompanied by the right landing page with engaging content, visuals, and reviews, a significant conversion rate is almost a certainty.
Native advertising for trading, binary, and finance.


Trading, binary, and finance basically promote ways to make money, and every affiliate marketer can relate to the pursuit of a passive source of income. This niche is heavily marketed on YouTube and social media platforms, meaning that part of the selling advantage of trading, binary, and finance is already done sometimes.

However, affiliate marketers could run native ads on money-related websites or forums. You could also run these ads on non-money related platforms, but only if you have insight on useful and profitable landing pages. It is often a bit difficult getting users in this niche, but once you get the conversions, the payout is usually higher.
2. Run your offers on the native ad networks best suited for your verticals.
After you've chosen the vertical that suits you, it is vital to choose the best native ad network to ensure your campaign turns out successful. Bear in mind that offers that were successful in your past campaigns using other advertising methods won't necessarily perform well with native advertising. The same goes for offers successful in native advertising with other ad forms. Affiliate networking platforms sometimes help affiliates choose the best ad networks for their chosen verticals, making the job a bit easier for affiliates.
If your CPA network can't give you any info, you can easily research about each native ad network's major publishing websites. Aside from checking each ad network's website, you can also seek additional information from affiliate forums.This can give you an idea on which traffic provider can be most beneficial to you.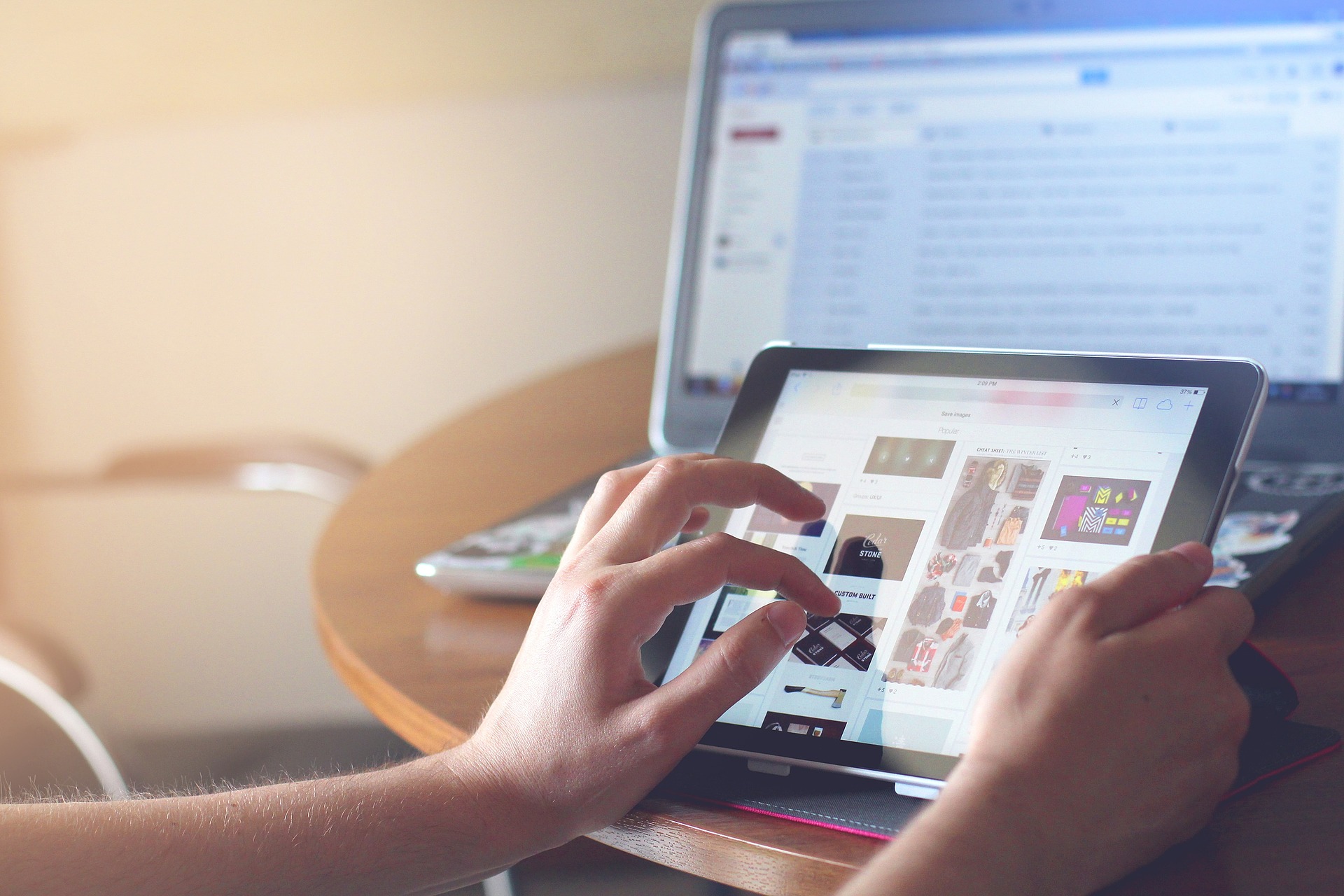 3. Use the best creatives and landing pages to run your offers.
In native advertising, creatives go beyond just images. Headlines and descriptions are also crucial, as this is what draws users to click on links in the first place. Landing pages are one of the critical things when creating a campaign, and it is essential that your landing page looks attractive and follows the rule-of-three layout. You could either create an effective landing page yourself or select the best ones that suit you. When links lead to a good landing page, a high conversion rate is expected.
Experienced affiliate marketers will be well familiar with A/B testing, extending the limits of compliance to get the highest possible CTR, and spying on competitors. Using a well-designed landing page can give an edge over other affiliates running a similar campaign in the same niche. Even when working with the same vertical, payout, and traffic as other affiliates, your landing page makes the difference.
4. Target the right audience.
Affiliate marketing can be a significant source of income; however, if the right audience is not targeted, it can result in inefficiency. For this reason, it is incredibly vital to identify your target market so that your promotional message can be expertly tailored. Doing this can prevent disappointing conversion rates after hours of promoting a product.
Affiliate marketers need to know their audience, including their demographics, media channels, psychographics, timing, geography, and many other indicators. With this knowledge, marketers can reach the audience at the right time and with the right content. You can get this information by asking visitors to create profile accounts on your site where you can ask for the information you require.
Another option is to send an email to users with links to short surveys. This method works best when an incentive is attached, such as a gift card. You could also ask visitors to complete a short survey when leaving your site.


Don't Doubt, Work it Out!
The world of native advertising is the perfect path for you to explore as an affiliate marketer. Native advertising allows you to try various ways to promote products effectively using websites that already have an established credibility.
Although affiliate marketers can reach out to individual blog owners and website hosts, it is always more convenient to set up a targeted native ad with the help of a specialist native advertising network. Networks of this nature can give affiliates access to high-quality publisher sites and advanced targeting options.
It also doesn't hurt to try multiple affiliate networks at a time. After all, you won't really know which network works best for your offer until you give it a try! You won't even have to manage multiple campaigns from different platforms, as you can do that out of one dashboard -- within Brax, no less. Click here if you'd like to take Brax.io for a test run today.