As more and more businesses turn to Instagram to connect with customers, many are realizing that the platform is a great place to advertise products. If you're looking for an affordable way to increase your exposure, Instagram can be a good place to start.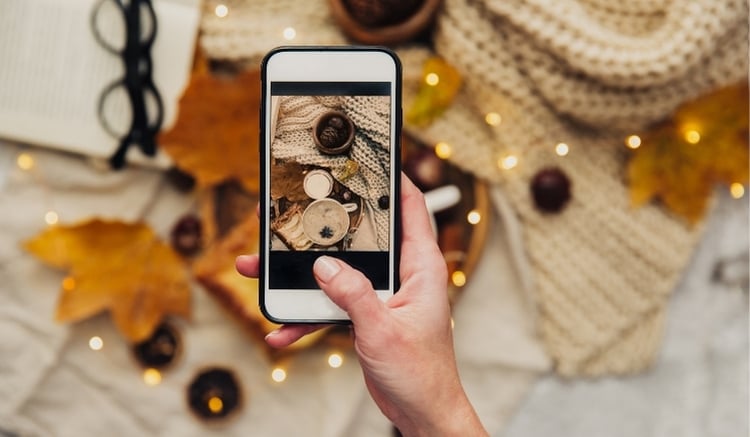 More specifically, Instagram Ads are a great way for businesses on a budget to gain more exposure and increase sales. Here are the top 5 benefits of why you should be running your ads on Instagram.
1. Immense User Base
There are a lot of social media platforms out there, but Instagram is one of the most popular. There are over two billion monthly active Instagram users and over a thousand Instagram posts are shared on the platform every. single. second.
Given this remarkable reach, if you really want your business to get some traction, putting ads up on Instagram should be a no-brainer. For one, because of its high MAU (monthly active users), it is highly likely that you will hit a significant amount of Instagram users and get better reach any day, any time.
When you promote in a platform that has a lot of user base, your business will be able to reach more people. This is because there are a lot of active users on that platform, and since people spend a lot of time on it, the chances of them seeing your advertisement are high.
Additionally, with so many users using Instagram daily, it is highly likely that you will be able to find your target market on the app. For instance, if you are selling makeup, your target audience is most likely within the 18 to 30 age group of females.
Well, what do you know? A combined total of over 27% of Instagram users are females, aged 18 to 34!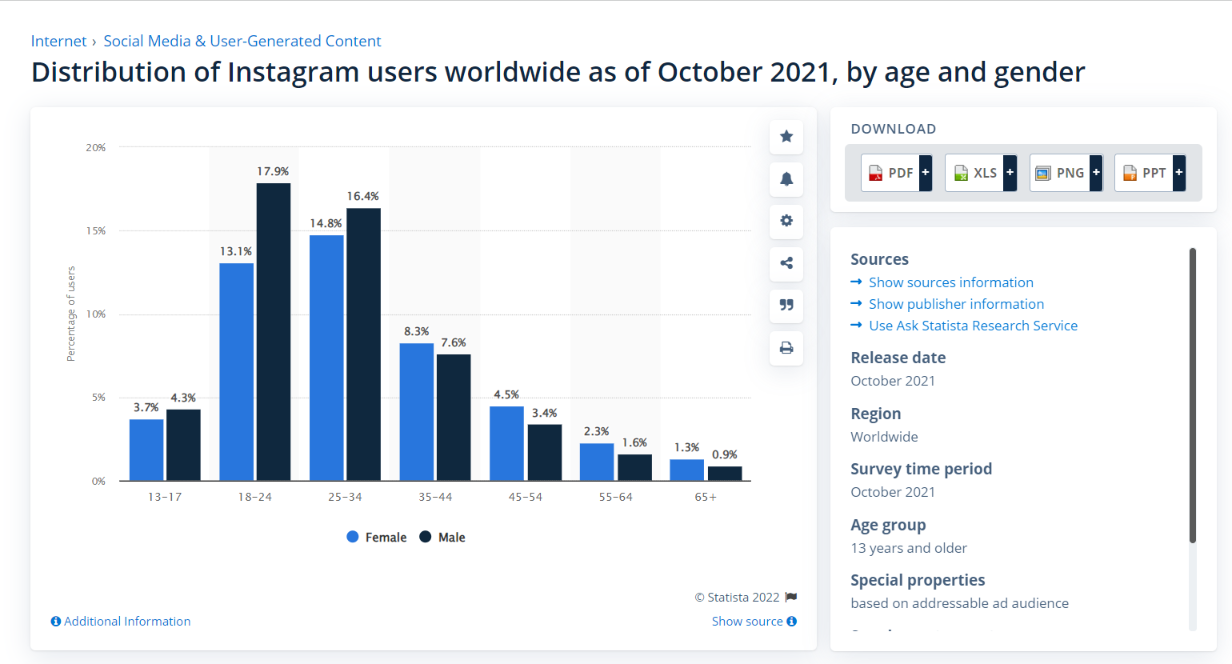 But what if you're targeting individuals interested in trading and Forex? Your target audience would be mostly men who are not risk-averse, generally aged 18 to 40. Instagram has that, too!
Currently, more than 34% of Instagram users come from the 18 to 34 male demographic group, and 8% come from the 35 to 44 male group.
Mind you — these are highly engaged users.
For another, if you are looking to get international, you can be assured that Instagram advertising would be able to reach the right demographic for you — Generation X, Millennials, Generation Z — you name it! This brings us to our next point…
2. Audience-specific
As mentioned earlier, targeting an ideal audience is one of the toughest challenges marketers face today. But with Instagram Advertising, finding your desired market has never been easier.
Instagram is an excellent platform for advertising products because it allows marketers to target specific demographics. In other words, Instagram Ads allows you to specifically target people who have the best potential of engaging with what you have to offer.
For example, if you are looking to target individuals who are interested in trade and Forex, you can simply choose the "Trading Finance" interest. And then Instagram will show your business' ads only to people who have that interest selected on their profiles.
Other targeting options include location, gender, age, purchase behavior, and so much more!
With this powerful targeting tool, finding desired users has never been easier! And once your advertising efforts start rolling out, you can be sure of getting conversions with the highest potential.
No other advertising type allows you to hyper-target your audience like social media marketing, making it possibly the best native advertising type you'll ever use.
3. Versatility
Instagram Ads allows businesses to create ads very quickly and easily. Since there are no complex features to use, you can design an ad in just a few minutes without having any sort of technical background. This means that even if your business doesn't have access to professional graphic designers, you'll still be able to run successful campaigns by simply uploading images or videos onto the social media platform.
And if you want to make your ad look professionally made, you can always utilize free editing platforms. One good example of this is Canva, which has hundreds of templates for both image and video content that you can use for your ad creatives.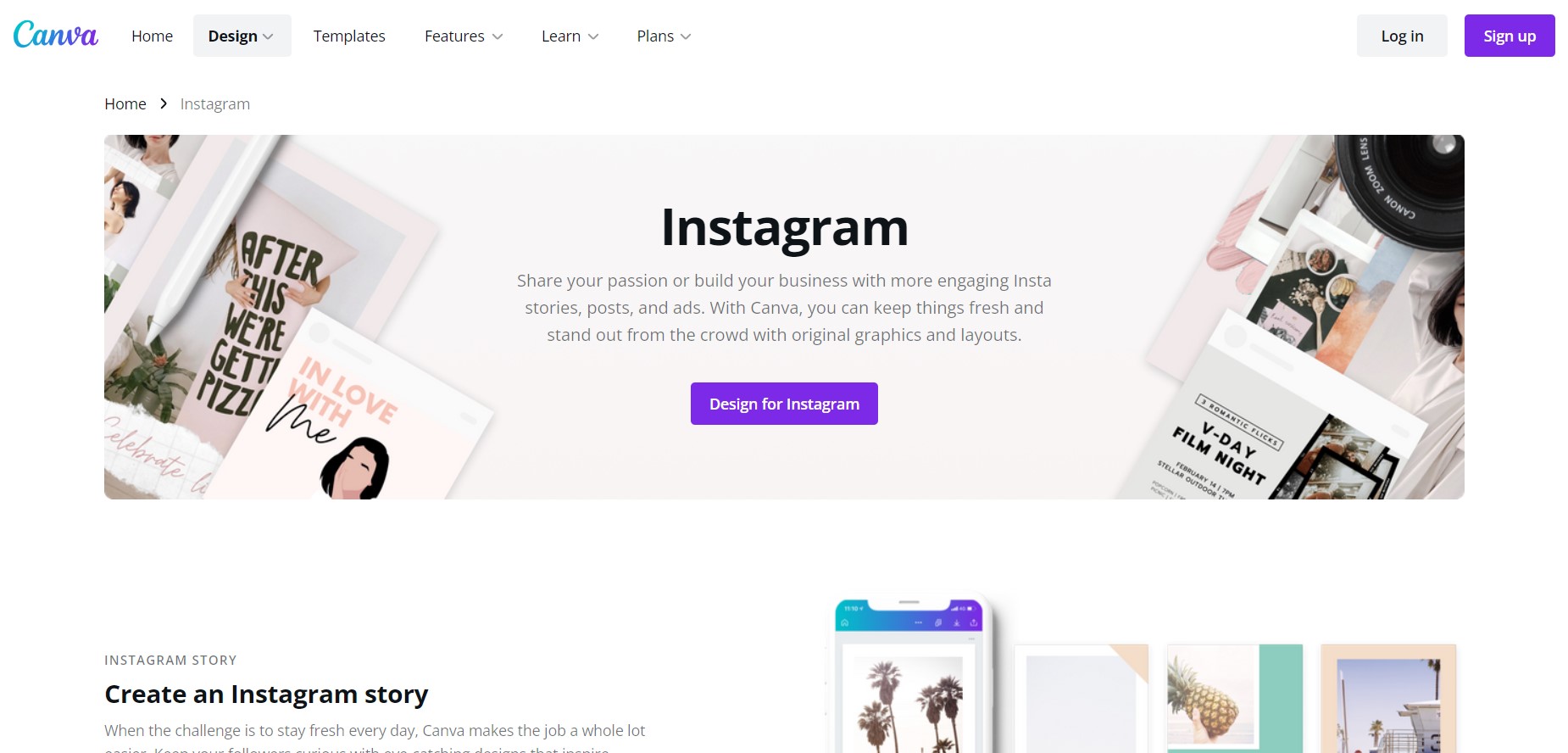 Businesses can even tweak their ads to become even more profitable. This can be done on the Ads Manager page, where you can access all of the functions you need for creating your ad campaigns.
Instagram also gives you multiple options as to how you would like to deliver your content. Some highly powerful ad formats include:
Photo Ads

Carousel Ads

Collection Ads

Stories Ads

Ads in Explore

Instagram Reels Ads
4. Price Point
Another great benefit of using Instagram Ads is that they're very effective at driving traffic to websites at a fraction of the cost. In fact, a recent study showed that Instagram Ads generate an average click-through rate (CTR) of 0.58%. This is significantly higher than the average CTR of good advertising campaigns, which is said to be at 0.35%.
As a business owner, this means that every dollar you spend on Instagram Ads will go much further than it would if you were advertising elsewhere.
In addition, the advertising costs on Instagram itself are more affordable, in the sense that you don't even need thousands of dollars to pay for advertising companies and/or marketing campaigns. With Instagram, you can run ads for as low as $1 per day.
Of course, the cost will depend on what you would like to achieve. For instance, the $1 per day is the recommended budget for when you want to be charged only for impressions. On the other hand, if you want ads that are charged for likes, post engagements, video views, and clicks, then you should allocate at least $5 per day.
Still, these costs are not as out-of-reach as other advertising methods. If you're looking for an affordable way to increase your exposure, then Instagram Ads are the way to go.
5. Metrics and Steady Growth
Metrics
When using Instagram Ads, businesses get the opportunity to track their results very easily. By using tracking pixels, Instagram runs the analytics, which then allows businesses to see how many people saw their ad and then clicked through to their website or the product page. These are all done in the background and presented by the social media platform through Instagram Insights (which is only available for creators and business accounts).
With Instagram Insights, which is one of its built-in features, businesses can easily tell how much money they made as a result of running an Instagram Ad campaign. You can also use your Facebook Ads Manager to view more in-depth analytics.
If you run campaigns on multiple social media platforms and other online marketing channels, you should try Brax.
Brax is an ad management platform that lets you create, manage, and optimize marketing campaigns from multiple social media platforms and native ads providers in a single dashboard. Book a free demo today and we'll show you how it can change your digital marketing strategy.
Steady Growth
Apart from reliable metrics, rest assured that you would also be able to notice steady growth for your business because Instagram itself grows bigger by the minute. There is a steady stream of new Instagram users, which also means new potential customers for you.
Final Thoughts
Instagram is definitely a leading social media platform.
As it continues to grow and attract more users, Meta (the umbrella advertising company that owns Instagram) is also looking for new ways to help marketers maximize their efforts and minimize their costs.
Businesses continue to flock to Instagram, indicating that the potential for ads on the platform continues to increase. The benefits of using Instagram advertising are vast and businesses would be wise to consider utilizing the platform to connect with more customers right now while new ad formats are being rolled out.
If you want to improve your digital marketing strategy, connect with us! Follow our blog for new marketing posts that will blow your socks off or send us a message if you have any questions.
Related Content: