Video is one of the most consumed content nowadays. See how successful Tiktok is? Instagram followed Tiktok's success and started creating an option for users to upload short-form videos that are fast-paced, entertaining, and easy to consume in the form of Instagram Reels.
And guess what? Marketers can take advantage of this now, too.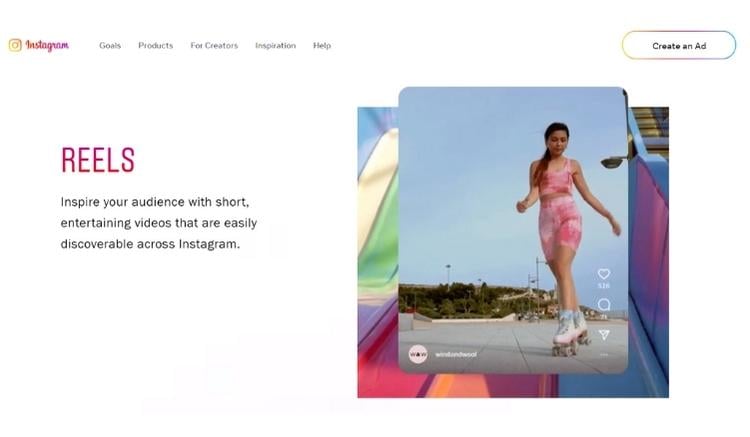 Released just this year (mid-2021), Instagram Reels has been very instrumental in helping advertisers get more out of their marketing campaigns. As it is a newer feature, it allows for more opportunities because it is less saturated as opposed to older ad formats. If you're looking to take advantage of this feature, here are some things you should know.
What are Instagram Reels and Instagram Reel Ads?
Instagram Reels is a section within Instagram that displays videos created by its users. If you open it on your mobile, you would find it by clicking on the middle button that looks like a video player.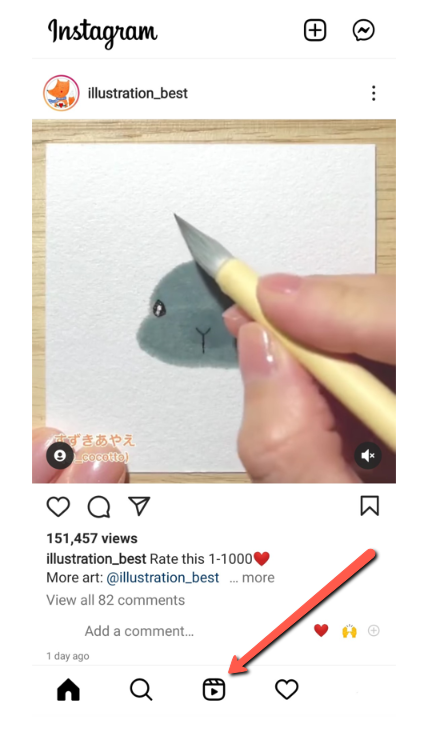 An Instagram Reel Ad, on the other hand, is an advertisement that appears in between regular Reels. It looks the same as a typical Reel post, except the Reel ad would have "Sponsored" written under the name of the Instagram account that posted it.
Apart from the Reels tab, these ads could also appear on the Explore Page and normal Feed of users.
It is one of the newest Instagram Ad Formats in the social media platform's ever-expanding lineup.
With Instagram Reels, you are essentially taking a media format that does well organically and adding an advertising factor to it. As the platform goes through different Reels, the ads are up for your audience to see. Your audience would still be free to like, comment, save, view, or share your content – much like a regular Reel.
How To Set Up An Instagram Reels Ad
Creating an Instagram Reels Ad is almost like creating a typical post, save for a few extra steps. If you are a beginner, you shouldn't have any trouble making one, as the Facebook Ads Manager is very user-friendly.
To get started, here is a quick guide on creating your first Instagram Reels Ad.
Format
Instagram Reels Ads follow a specific format, so make sure to take note of this before creating your content. Otherwise, you won't be able to upload your advertisement.
as the Instagram Reels Ads are only for video placement (not image ads), make sure to create video content
videos must be under 30 seconds long – anything more than that cannot be uploaded


the content should be a vertical video (1080 x 1920, or 9:16 aspect ratio)
like any other Reel post from IG users, the videos will loop back continuously
Creative Content
Instagram ads need to be eye-catching and creative because it's visual content, so the images and other creative aspects within the ad are very important. Once you know the basic format, the next step will be actually designing the Instagram Reel.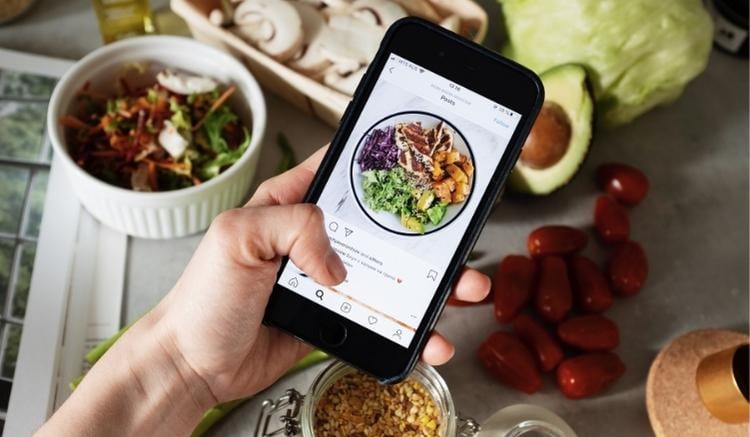 Since Reels is a creative-heavy ad placement, keep these in mind when creating your content:
Reels Ads don't have a headline, but the main body text (Primary Text) is available. Any length is okay, but take note that only the first two lines would be shown within the Ad.

These should be the two most powerful lines within the ad and should give your customers a clear understanding of the value that you are offering. You don't need to include a lot of text in your Reel – in fact, it's usually better if you keep the text to a minimum.


Check out the Reels section of Instagram and see what others have been posting. This will give you an idea of how to present your content so that it looks like it belongs in the Reels. Make it look like an organic post by studying what the other creatives are doing, and get a feel of what kind of content people are used to seeing on Reels. This is the very nature of native advertising, which social media ads (eg. Instagram ads) fall under.


Make sure that you create a proper layout by taking note of where the Instagram icons, buttons, and Primary Text go on the Reel. Be careful when placing text and other key elements in your video – if you put it too high or too low, it might overlap with the other elements when it runs as an ad.

Use music that sets the mood for your content — it can even be in the background if you have someone speaking in the video. Music that triggers emotions (excitement, joy, sadness, etc. – whichever one you want to convey) is known to perform well within the platform. Music is a huge factor in trending videos, so learning

how to add the right audio

to your reels is essential.



Enhance your Storytelling.

Stories are the main reason people watch video content. Even if your content is not in written form, it must be able to tell a story to appeal to audiences. Storytelling is crucial in marketing.

Setting Up Your First Instagram Reels Ad
Go to the Facebook Ads Manager and click the green Create button on the top left side of the window
Choose your ad objective and budget for the campaign — Keep in mind that only the following are available on Reels:
Conversions
Website Traffic
Reach
Brand Awareness
App Installs
Video Views
The Reels Ads won't work for the other objectives available on Ads Manager, as it was specifically designed for the objectives above.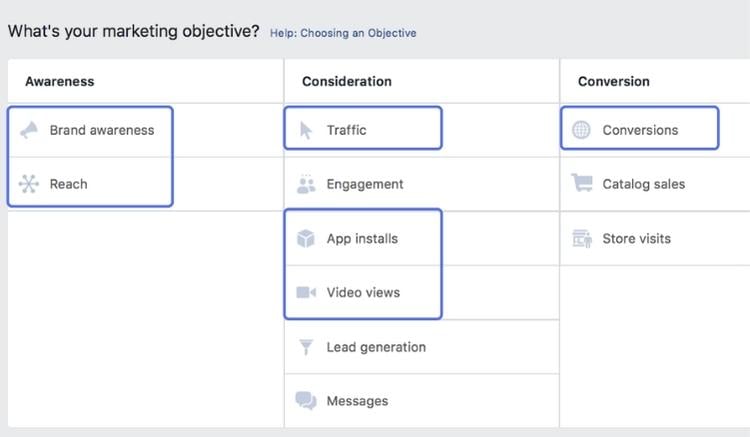 Choose your budget and schedule within Ad Set. If you haven't set up your budget in step 2 yet, then you can do it here. Basically, on the Ad Set section, you decide whom you want the ads to be delivered to, for how long, and at what cost. This would of course depend on what your main targets are for your ad campaign.
Scroll down to Manual Placements and select Instagram Reels. This should allow you to see the options for Reels Ads, which would otherwise not be available if you select other placement types as this format is only available on IG Reels and Stories.
Once you got your Ad Set the way you want it, move to Ad level and make sure to check if the relevant Facebook Page and/or Instagram account is selected. From here, you can then add or create your content, following the Format discussed above.
Adding Content
Now that you've set up the marketing side of your Reels Ad, it's time to upload your content.
Set the Primary Text – Remember, the first two lines are the ones that will appear on the ad. You can think of it as your headline as this would be one of the first things your customers would see.

Pick a Call To Action (CTA) button

– This will depend on the objective that you have set for the campaign. The Ads Manager has presets already made, so you will only have to select one that works best for your Reels Ad. But if you want your ad to look organic, don't include a CTA.

Insert destination URL

– This is wherever you want to direct your customers. This could be your online shop, the install page of your mobile app, etc.

Click the green Confirm button

– This completes the setup.
After this, you should be able to see the options for adding or creating a video, which you can then do following the Creative Content guide above.
Instagram Reels Ads Best Practices
To increase the chances of a successful campaign, here are some of the best practices you might want to consider when creating Instagram Reels Ads.
Jump on it now while it's still much cheaper
Instagram Reels Ads might become more expensive in the future, so if you're planning to start a campaign, do not miss the chance to take advantage of the low competition, which also means low rates.
Create an A/B split test for different ads with different videos and texts to see which one converts best.
If you can afford it, test at least five different variations to learn what works and what doesn't.
You can schedule it to run continuously or just overnight. However, if you want to run it for more than 24 hours, make sure to create separate Reels Ads on your Ad Set — this will allow you to monitor them separately.
Before you go live with your campaign, make sure to create a mockup first to see how the ad would look like before you actually run it.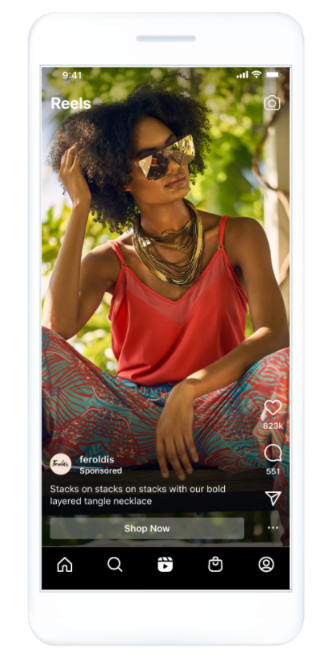 Say you're not very happy with the first Reels Ad you made – no need to worry, as you can easily edit the placement within Ads Manager. You can click on any of the options on the left pain, like Change, Crop, Trim, Thumbnail, Captions, Primary Text, or Destination.
Focus on the First Three Seconds
This is very important, as you need to keep your users engaged so they won't realize that it is an ad right away. The main reason why Reels Ads work is that they look like they are meant to be on the Reels Tab – much like a normal Reel.
Write a Good Copy for Your Primary Text
Again, only the first two lines of text will be shown on the Reel itself, so don't overlook this part.
Your script should be concise and interesting so that people will want to watch your entire Reel. It's important to grab viewers' attention within the first few seconds of your reel, so make sure that your intro is catchy!
End the video at a good spot so it doesn't look weird when it loops back. Play your video a few times and try to find a natural stopping point, and see if it goes nicely when the video restarts.
Make sure to keep your content focused and fun. Remember: you only have 30 seconds for the ads.
Get Facebook Pixel Installed on Your Website
If you're sending users to your website, you should install the tracking pixel. This helps the algorithm of the various Meta (the company that owns Facebook, Instagram, WhatsApp) platforms to reach your target customers.
Final Thoughts on Instagram Reels Ads
Instagram Reels Ads can be truly effective at reaching your target audience. When done properly, Reels can seamlessly blend in with organic content and will feel less "sales-y" — which is something that customers tend to appreciate.
Since it's a newer feature, not a lot of advertisers are using it yet, so now is the best time to start and get better conversion rates for your campaigns.
If you're feeling overwhelmed managing ads from multiple platforms, we at Brax can help you out. Schedule a demo with us and we'll show you how ad management can be made simpler a hundred-fold.
Related Content: